Arissa is such a lucky duck.
Last weekend she went to her first concert, and it was an awesome one. :o)
She went with her BFF (and her BFF's parents) to see the Black Eyed Peas!
She was SO excited from the second they asked her to go.
I....was SO jealous!!
What's a 9-year-old to wear to such an awesome, grown-up concert?
I shopped around for a simple shirt and jeans, and made her a little sparkly goody for her hair:



"Arissa, how does one dance at a black eyed peas concert?":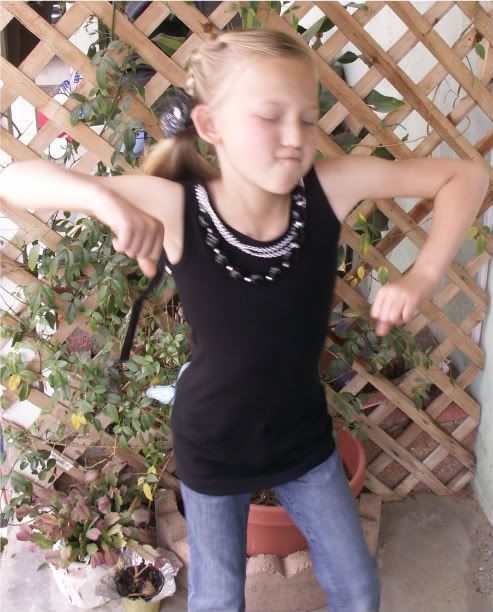 She's so cute.
And she dances like there's no tomorrow!
Her and aforementioned BFF, Vanesa, pre-concert:
(all the following pics were taken by Andrea....although you could probably tell anyways that I didn't take them, cause they look so wonderful!)
AT the concert!

How cool is this one:
And I will never forget the entire Black Eyed Peas "The E.N.D." album because she's played it every day since. :o)