The bad news is I didn't win the drawing to be a chaperone for Arissa's 6th grade trip to the Opera.


The super fantastic news is that I did win the drawing to be a chaperone for Arissa's 6th grade trip to Disney's California Adventure!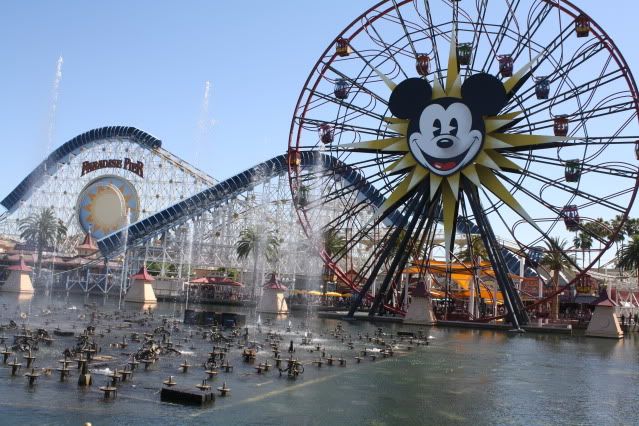 It was so much fun.
I went on some of the rides, and then I volunteered to stay back when some of the kids didn't want to go on the big/scary rides. Thank goodness for those kids.
I only had to break up two fights....by "break up" I mean that I told the kids to stop it, then I tried to redirect their attention, then I just said "whatever, they're not my kids" and went about my business. :)

But it was neat because I got to see Arissa in her element with her little friends and during those fights, I noticed that Arissa is just like me.
She was the neutral one. The one that both sides came to and vented to and felt like she understood them and validated their opinion without her taking a side or talking bad about the other person. Two of the kids that were arguing (girls), you could tell that they were comfortable and used to being like that (having conflict). I was glad to see Arissa was the opposite.
This was most of our group, and they were all really sweet, fun kids. I rode most of the rides with the boys, who let me into their clique because we all agreed that the girls were slightly crazy. :)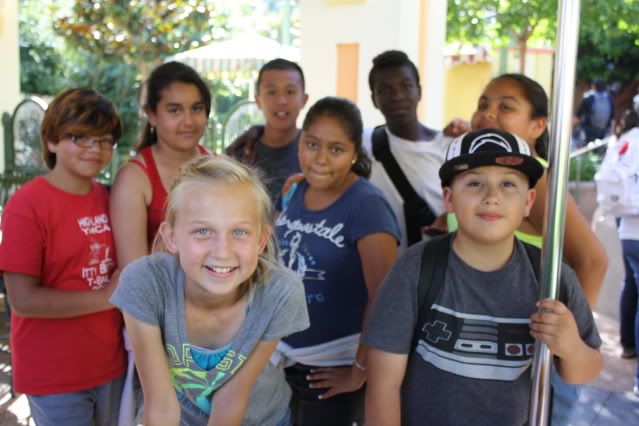 Disney has a science program at California Adventure where you can learn about gravity and velocity and all the other crap that the engineers and "imagineers" have to consider when building/designing roller coasters.

The kids got to build their own coasters, and then we went on the big rides as part of the presentation so we could put what we had learned into action. It was pretty fun.
By the end of the day we were exhausted. Well I was...the kids seemed to have plenty of energy left for the bus ride home.
It was a super fun trip and I thank my lucky stars that I was able to go!