We made halloween lanterns with mason jars, painter's tape, and acrylic paint.

I cut little templates out of the tape, then the girls plastered the jars with paint.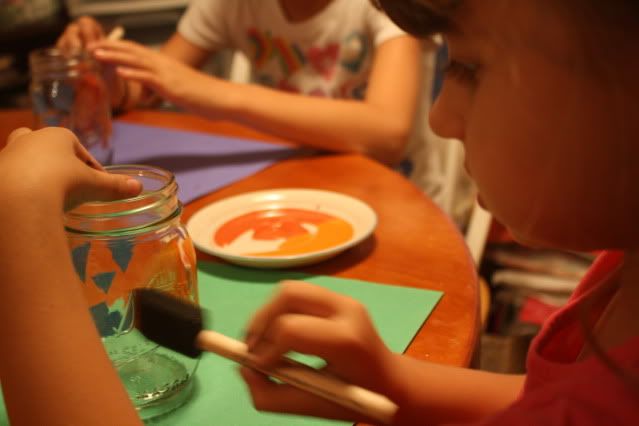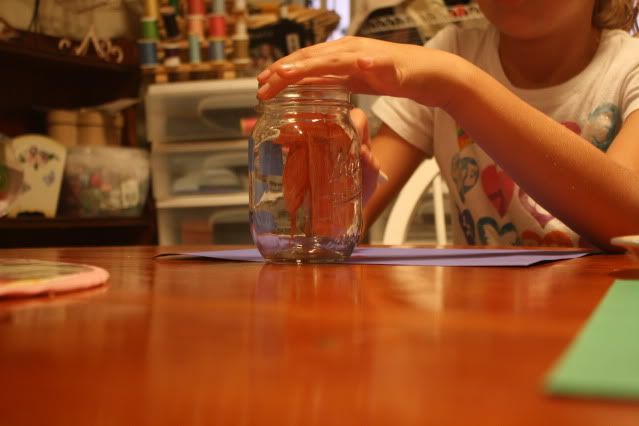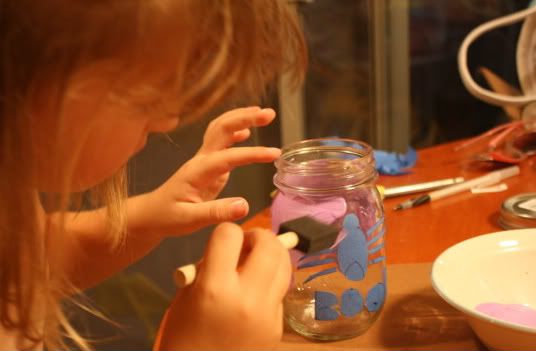 When they were dry, we pulled off the tape and threw a tea-light inside and watched 'em glow.








It's hard to see in the photos, but in person they're much more clear. We did two jack-o-lantern faces, and one spider + the words "boo!".