In the past on the girls' birthdays, since you aren't allowed to send cupcakes or cake or anything GOOD to school to celebrate, I have gotten a nice book for the birthday girl, for them to open in class and then for the class to read.

But they are getting older and nowadays, the size and type of book that is age appropriate for the girls, isn't one that could be read in class in story time.


TSo this year we switched it up and for Mallory's bday, I showed up to school with a gift for her class library, from Mallory.

This required multiple discussions with Mallory to make her understand the concept.....GIVING a gift on HER birthday. It's un-natural. :)


I didn't tell her what it was either, I just showed up with it.


It was recess so first she had to show me all her jump rope tricks, and introduce me to every one of her little friends, even the ones I already know and love.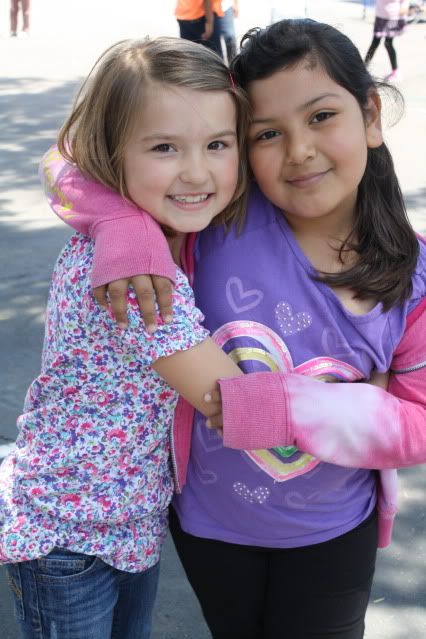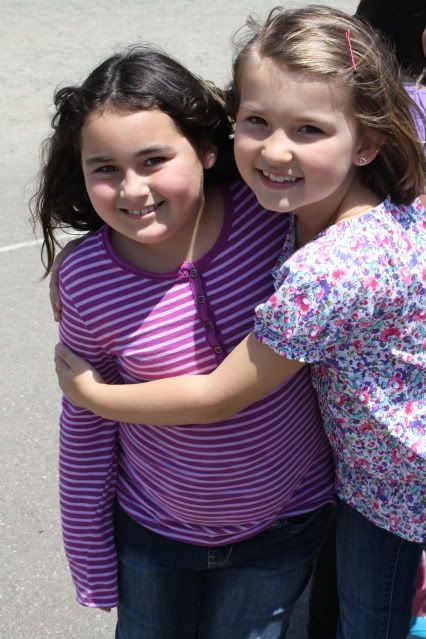 Mariah and her little friends came running up to me too, for hugs and some pictures.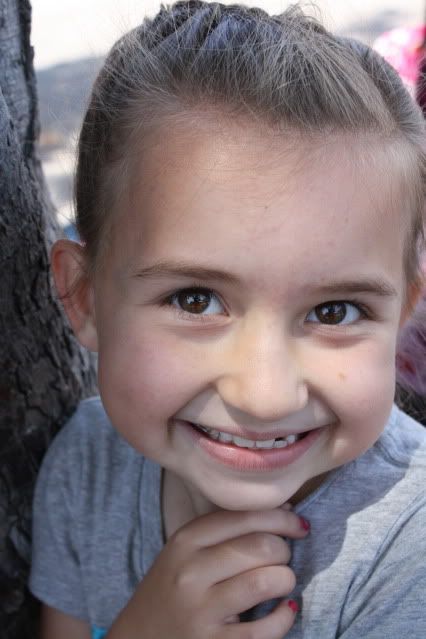 Figured since I was taking pics of her friends and her, I might as well get one of her wild and wacky hairdo that I was late to work creating that morning:

















Mallory's fabulous teacher made a real big deal out of the gift....and again had to explain it to the class a few times so we were all on the same page about Mallory GIVING a gift on HER birthday.


I had heard through the grapevine that there are a couple Llama Llama books in the class library, so I got them one they didn't have...one of my favorites:
















They were all so excited, it was so cute.


Then I got to read it to them (that was my favorite part):
















Can you see Mallory's face in that picture??? She was SO thrilled and proud to have me reading to the class.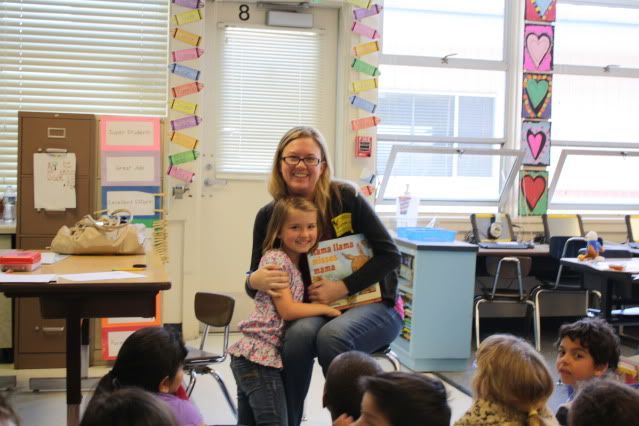 Super fun.


If I had more patience and knowledge, I would have loved to be a teacher. But as it is, I just help when I can and it makes me happy.