Last summer we went to every single 'concert in the park' in Lemon Grove. I used to go to these each summer with my mom and some friends of ours. It's so much fun, I looked forward to it every week.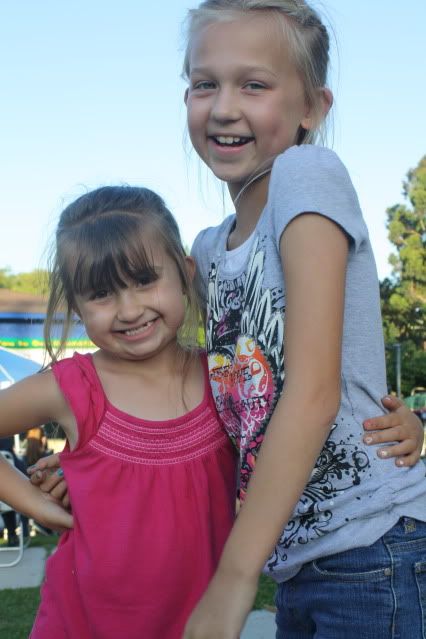 Sometimes the music is good, but most of the time the real entertainment is just being outside on the grass, and watching the best dancers in Lemon Grove do their thang: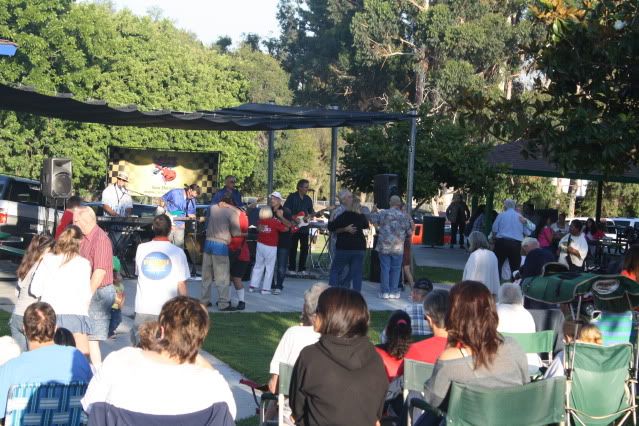 The girls got to use one of their birthday presents, those cute new chairs from Pottery Barn: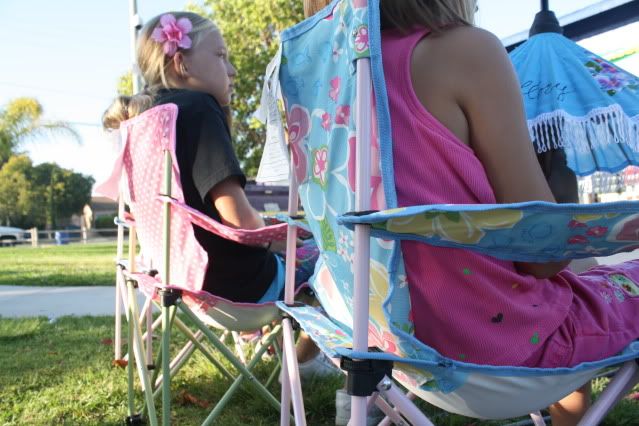 Personalized with their names:
I love those chairs. :)
The girls loved the treats: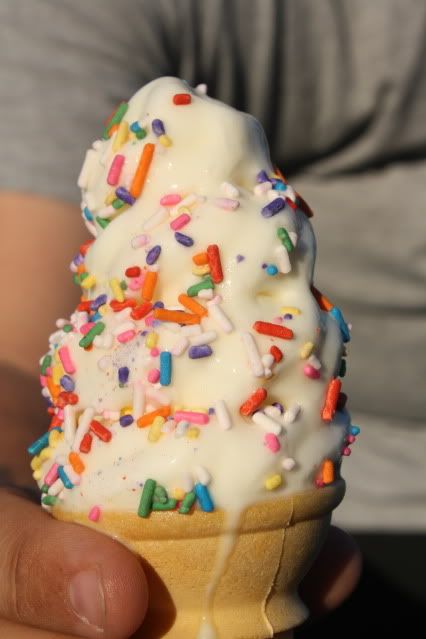 One week they were handing out balloons, and Mallory was so excited to get the last one.....you'd think she'd never gotten a balloon before in her life!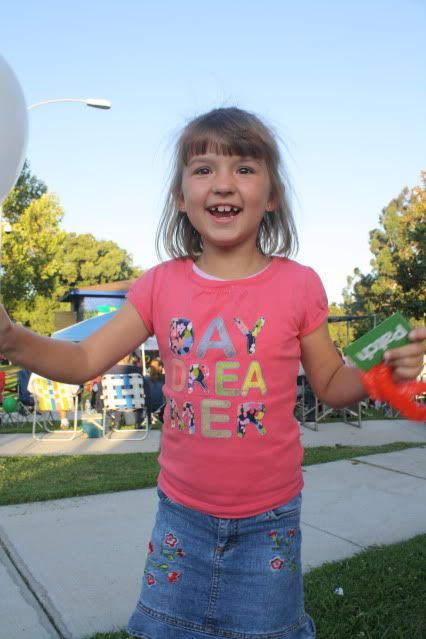 So much fun. Can't wait for next summer.