A not-so-typical event we look forward to each year: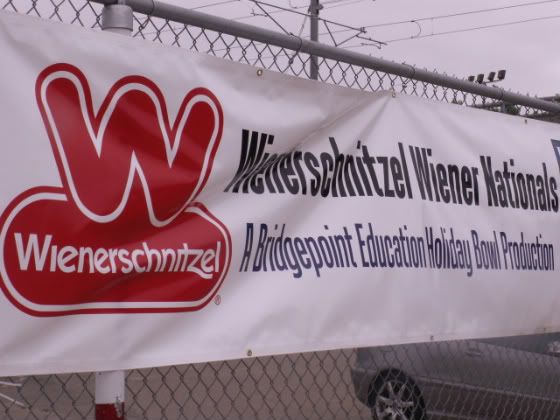 Weinie-dog races. :)
We discovered them a couple of years ago, and it's just the cutest silliest thing so we keep going back.
Being anywhere where dogs are is a fun place for the girls:
This guy was my favorite...dressed as a hot dog:

It was also pretty funny to see the owners at the finish line, trying to get their dogs to run to them and win. It's like watching a parent acting ridiculous to get a baby to laugh. :)

And then the race was on: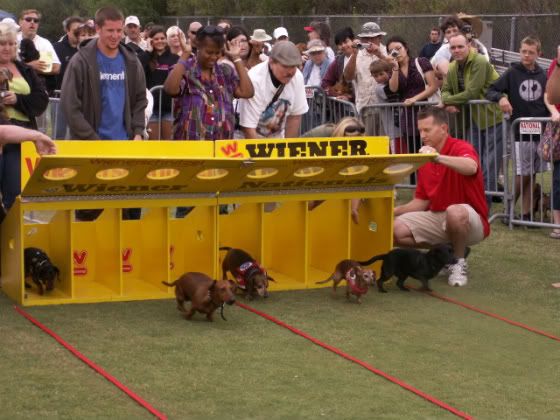 Some of the dogs were pros.
Some took their time getting to the finish line.
Some sniffed the people at the sidelines instead.
Some ran the opposite direction.
Some didn't move at all.
No matter what, it was still cute.
Some people (owners) get totally into it:
A highlight of the day was to see all the cute novelty shirts, like these: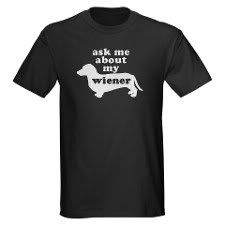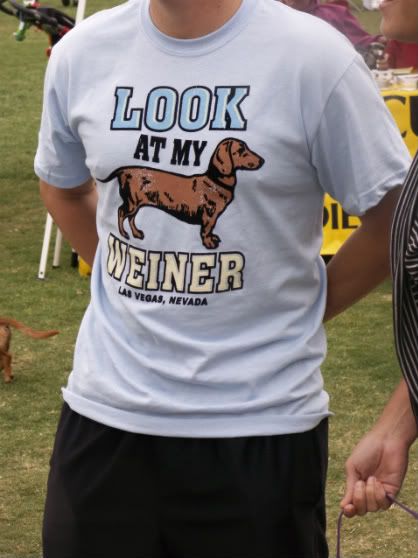 So funny.
Last but not least, we couldn't resist a photo with the other celebrity in attendance (besides the dogs themselves):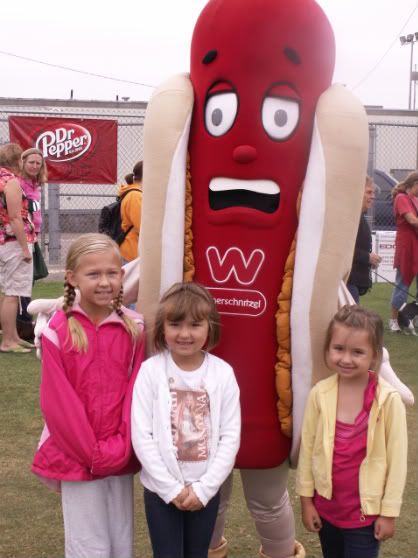 He is the most wanted hot-dog in America, so they say. :)