Several weeks of long drives, lots of practice, & lots of excitement finally came to fruition, in the form of the American Girl fashion show!

It was so much fun. The only thing more fun than watching my own sweet girls do their thang is watching 50 super cute little girls do it. Some of them walking down the runway trying to look like they think a model should, some acting like they could care less about the audience and just wanting to get it over with, but all being super cute and "American Girl-ish".




And as a reader of Vogue since I was 12, I had a great time sitting there and listening to how fashion and styles evolved over the years.

Then seeing each girl walk out in her outfit from whichever time period, holding a little American Girl doll in an exact macthing outfit was just so so cute. I loved it.

What I did not love was not being allowed to take pictures. :( It was torture. But I took what I could outside of the theatre, and I turned a blind eye when Jesse broke the "rules" and snapped a few inside the theatre.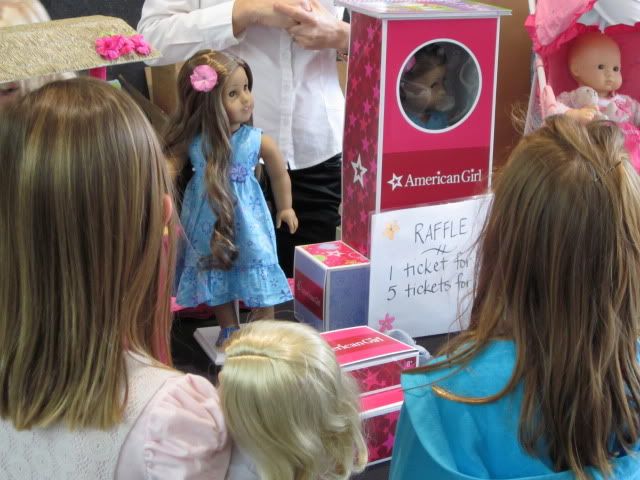 A little somethin' for my models: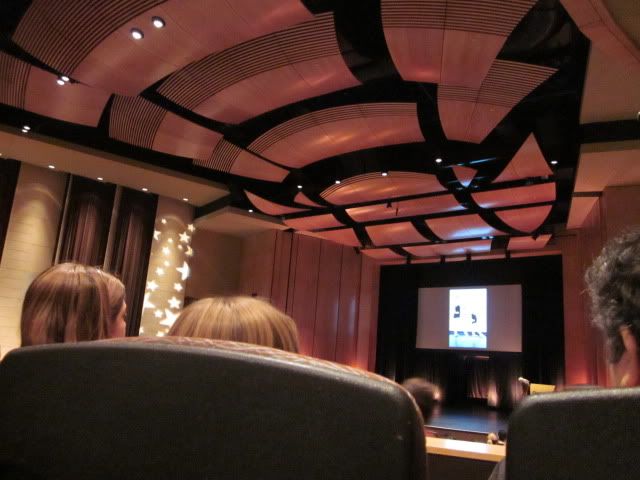 Arissa and American Girl Kitt Kittridge modeling their nightwear: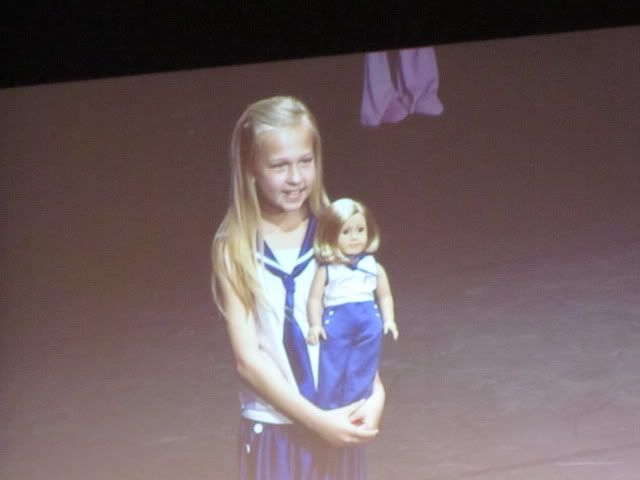 M&M and their "Bitty Baby" American Girl dolls, sporting nightwear: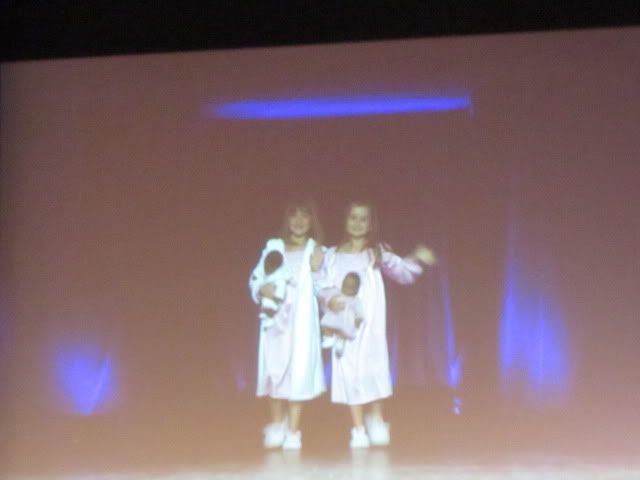 And afterwards there was lots of love to go around for our talented performers: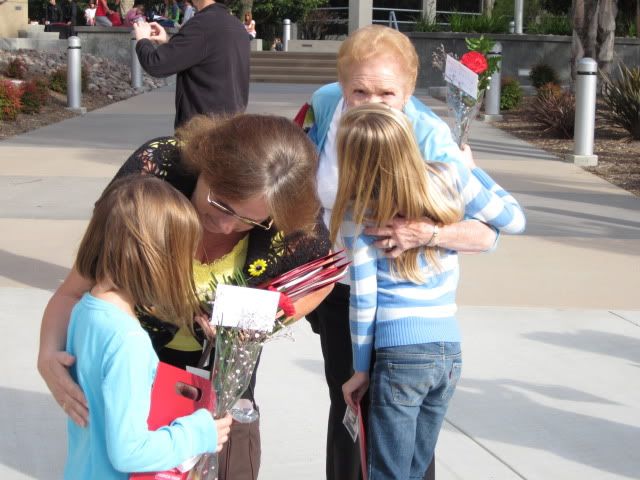 It was such a fun day, and a fun experience. From the very beginning though I told the girls to soak it all up because this is a once-in-a-lifetime kind of thing. And of course, before we even got to the car when it was over, the girls were asking if we can do it again next year. :)