The girls and I spent some time making fun stuff this past weekend.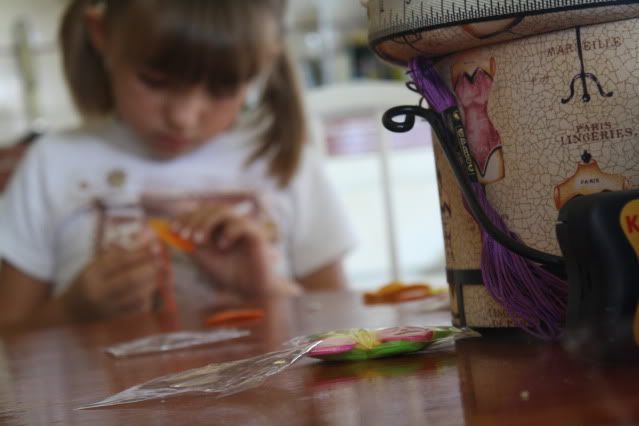 I made felt cupcakes: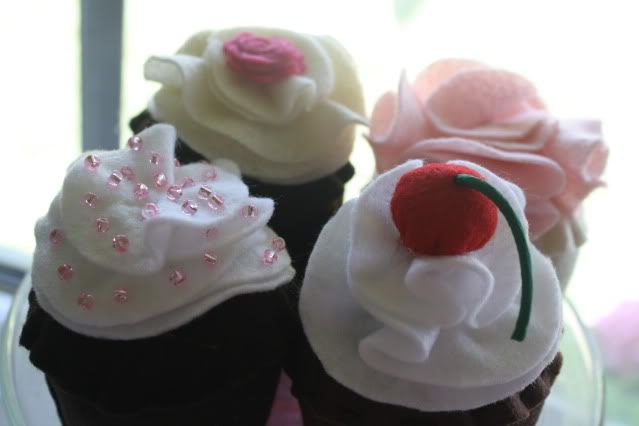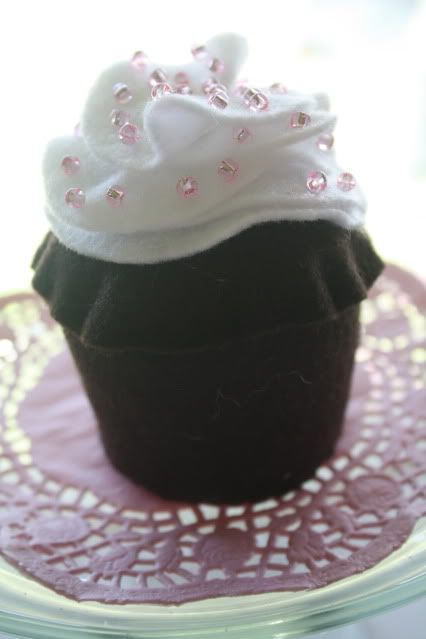 And the girls worked on sewing American Girl felt pencil toppers that I got them: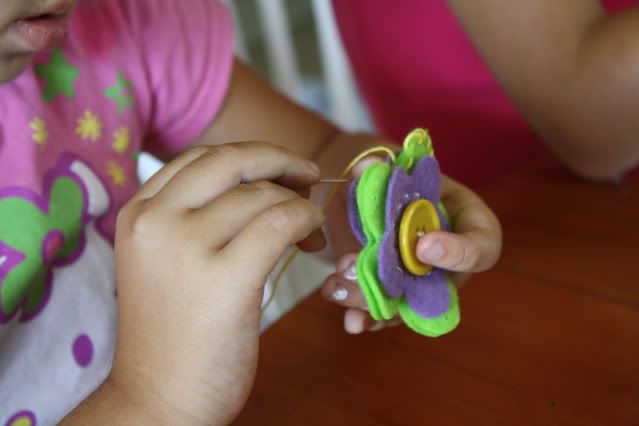 You can see from these faces...it's hard work: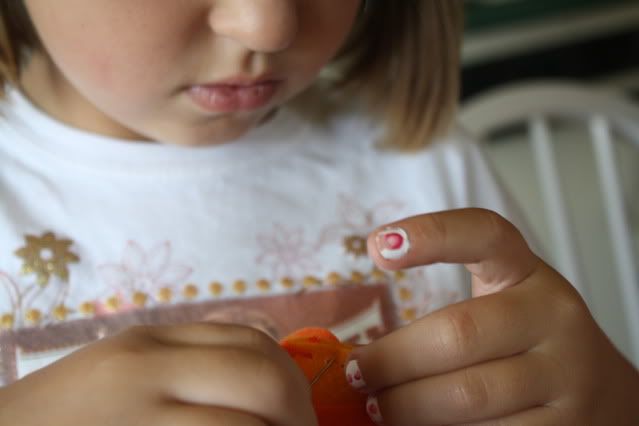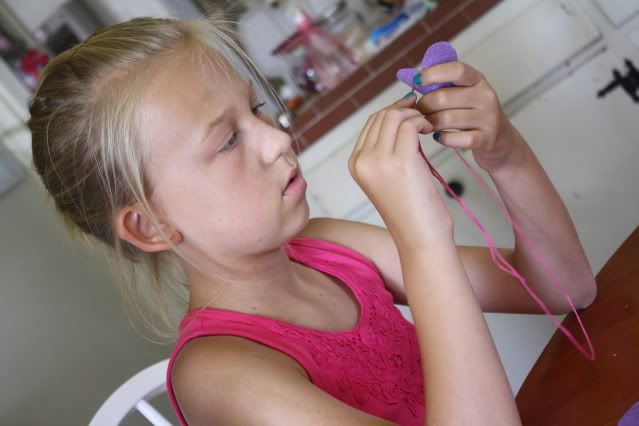 But the results made us happy: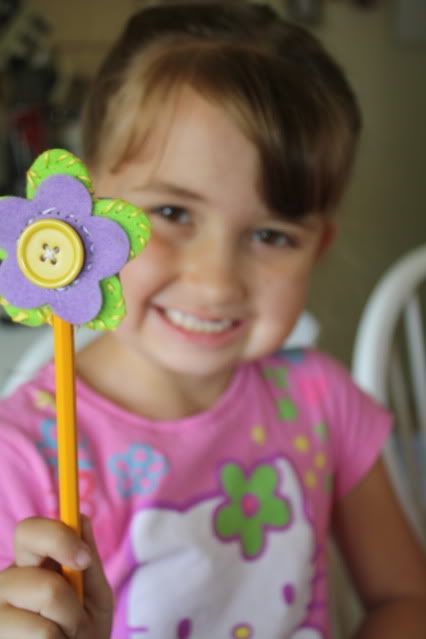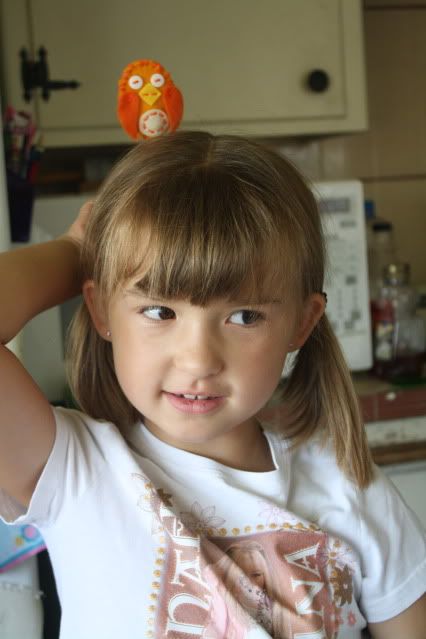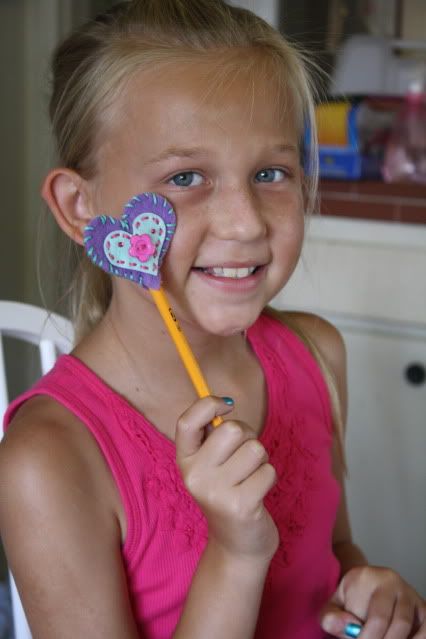 And through it all, since we had taken over Missy's favorite place to nap (the kitchen table-gross), she crawled into the next best place.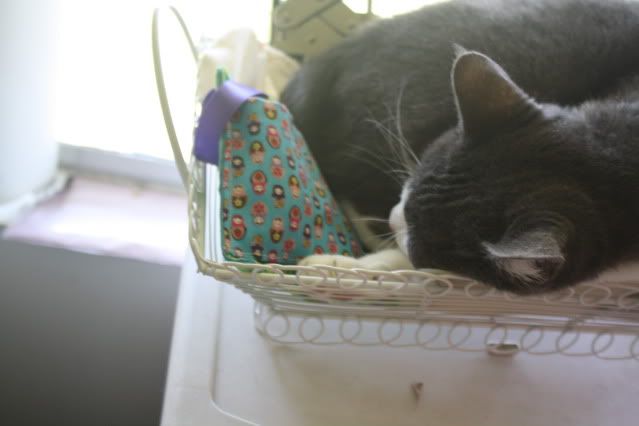 My work-in-progress basket. She looked a little squished, but apparently she liked it.









Looking at her all twisted and contorted like that reminded me of how I feel most nights when there's 3 kids in the bed with me.


But just like her, I make do. At least I don't have my face crushed up against a wire basket, like she did. I shouldn't complain.