I told Mallory it was her turn to get involved in activities like her sisters, and she could pick whatever she wanted to do. She ended up picking like 5 different things, and I told her she could try all of them to see what she liked best, but we had to start with just one.

And it made Jesse really happy when she chose Piano.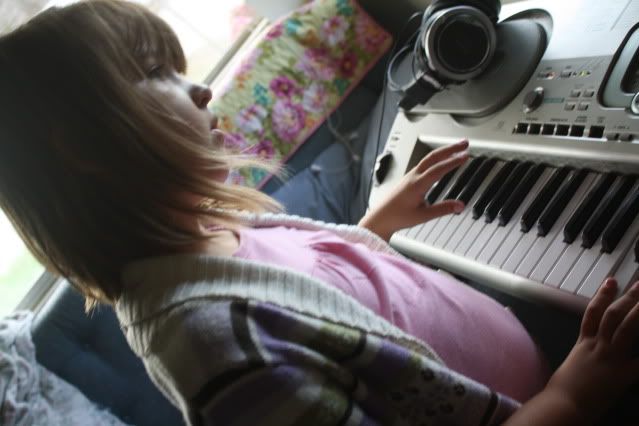 He quickly set up his big keyboard so that Mallory could practice at home.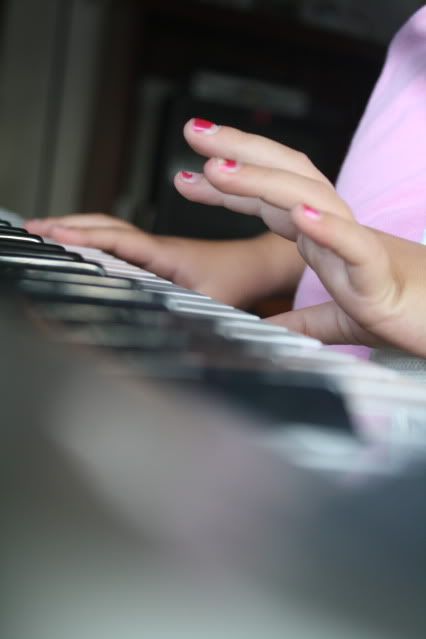 She successfully completed (and then memorized) Mary had a Little Lamb and is now working on Clair de Lune.

I love hearing her play.