New backpacks, all filled & ready to go. I shopped all over the internet and the real world for these three things. I ended up finding ones that were practical and that the girls approved of at: Gymboree (Mallory's), Amazon (Mariah's), and JC Penny (Arissa).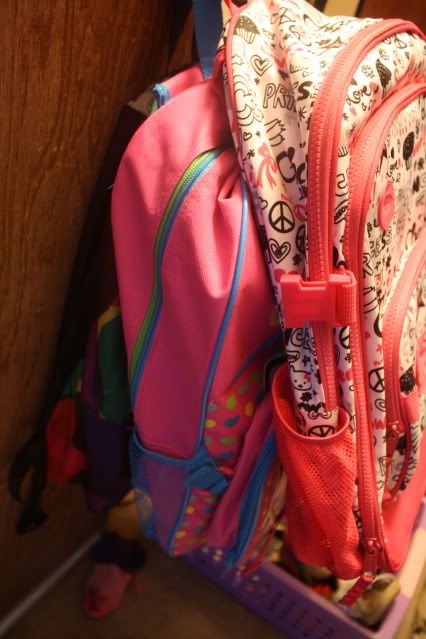 I always start off the school year really good as far as making breakfast (and getting up early) goes. Usually that tapers off to where eventually everyone serves themself cereal. But at least on the first day they get something home-made and warm, guaranteed.

I tried to pretty it up a bit with a nice place-setting, including fresh-cut hydrangeas & fancy doilies on the plates:






I stayed up late the night before making Mormon muffin batter (the traditional recipe plus some secret ingredients + blueberries cause I had to "healthy" it up to make up for the buttermilk).


Then we were out the door.






Got to hug & catch up with our friends: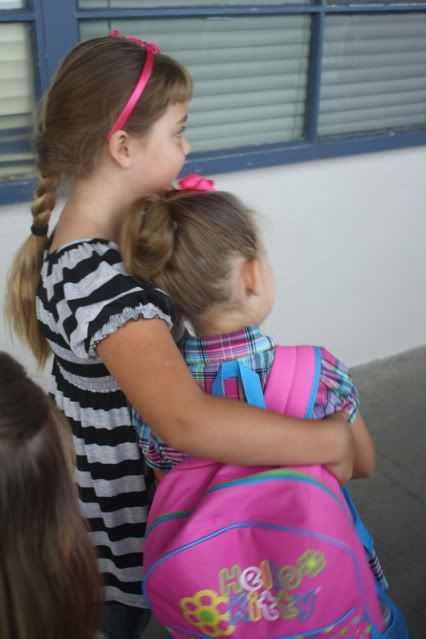 I love the first day of school, and all fresh starts.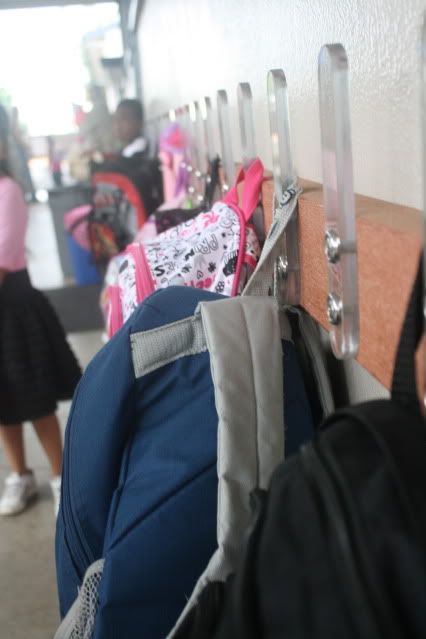 M&M brought hydrangeas for their teachers.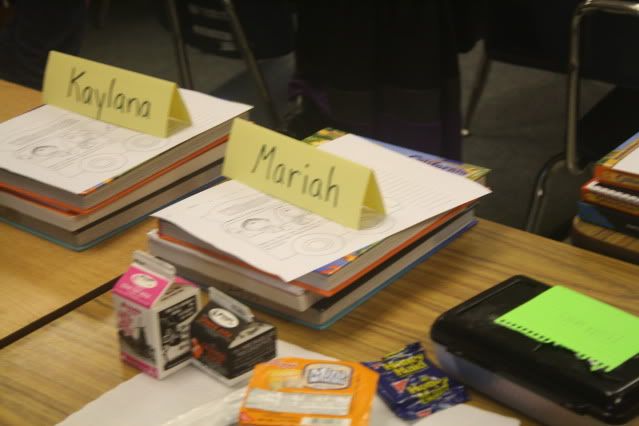 Arissa's teacher kept repeating that they should not be intimidated by all those books.

Maybe she wasn't, but I kind of was.