(Yes, stripes & patterns DO go together. It says so in Vogue.)




"Somebody come to our car wash":










"Won't anybody come to our carwash?":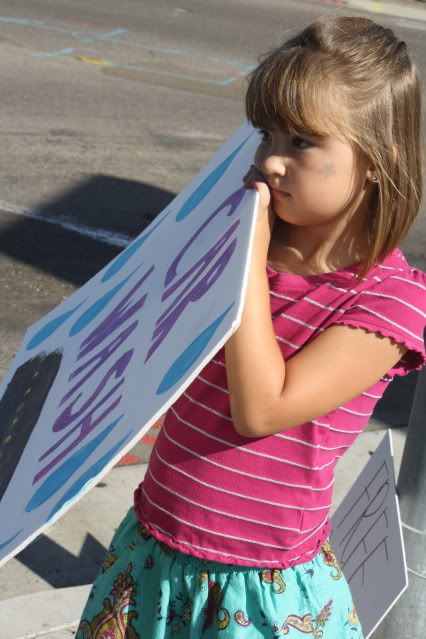 They did. The girls (+ a few boys) worked hard. It was hot.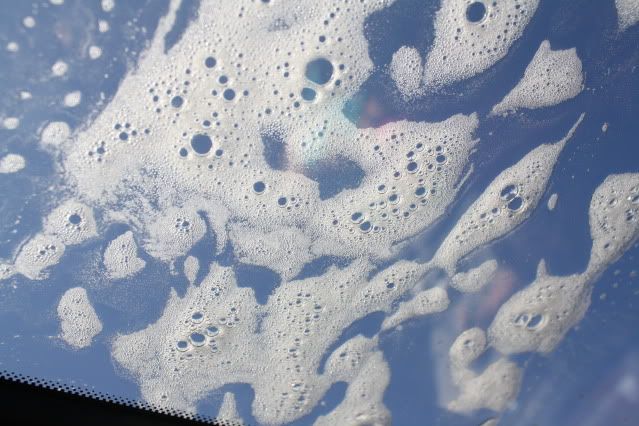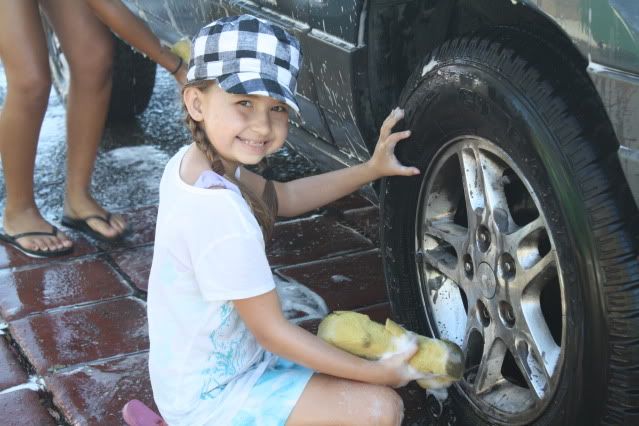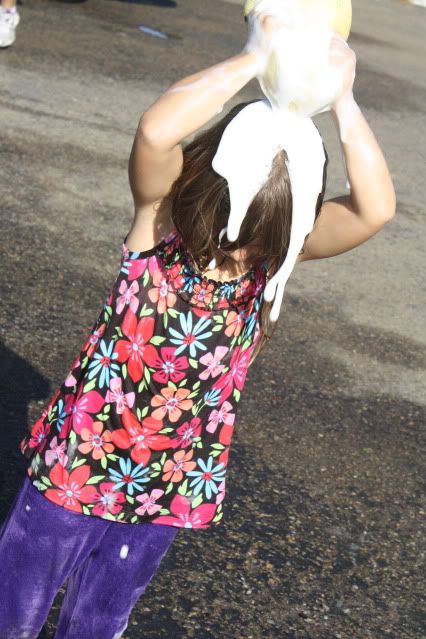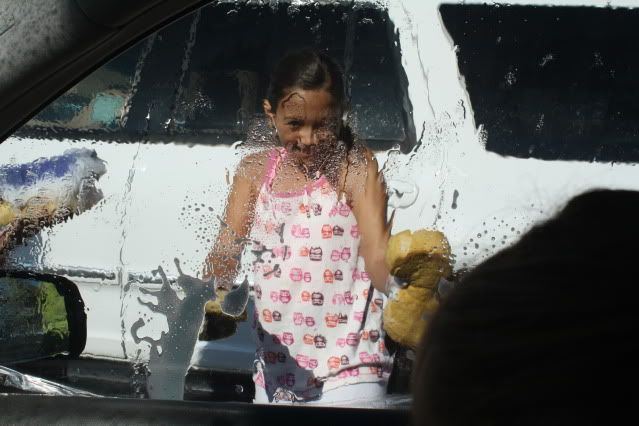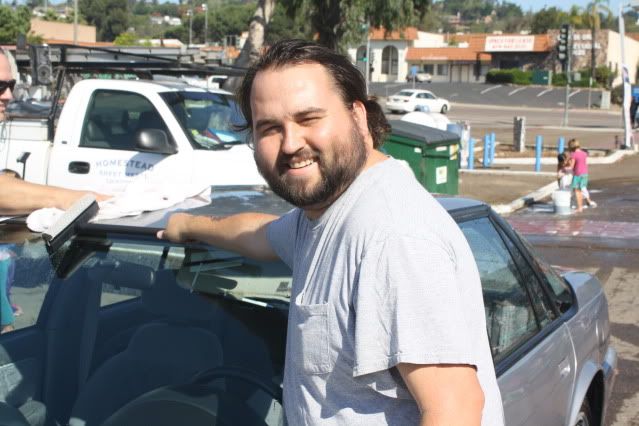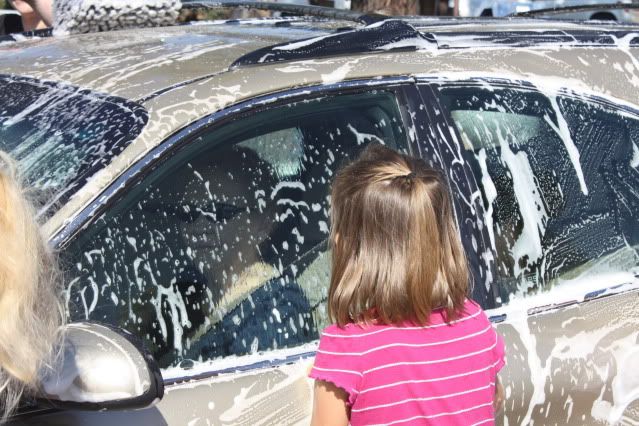 My BF really wanted to join in and help, you could just tell. Maybe in a few years....