I picked a super awesome day to volunteer in Mallory's class....they were doing a CRAFT and there was GLITTER involved, not to mention 30 of the sweetest, kindest, most polite kids you ever did meet.


I got to sit at Mallory's table: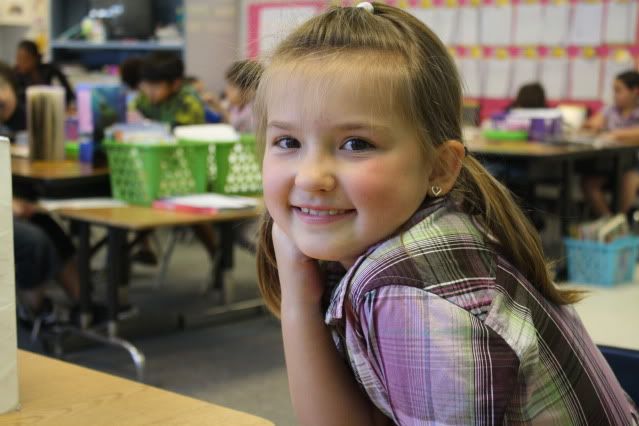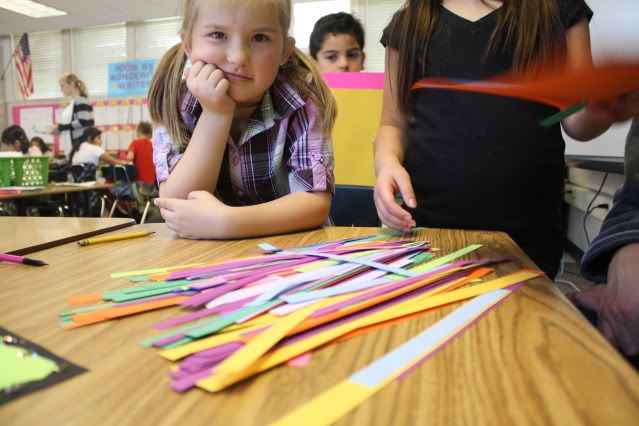 Yayyyy glitter: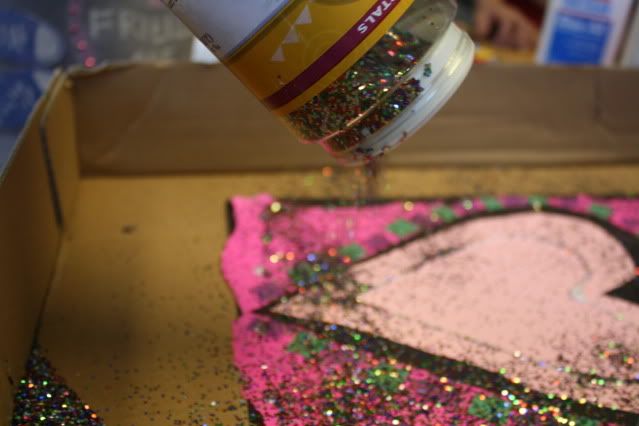 By the way that the kids reacted to cutting out paper and gluing stuff down, I wondered how often they do crafts in their own homes...... or if school is the only place they get to do that. Which made me sad to think about. It also made me think that with all the crafts we do in MY home, we don't do nearly enough that involve glitter. So I made a mental note to use more glitter. We'll just have to do the craft outside. In the street. In front of the neighbor's house so we don't make a mess in our own space. :)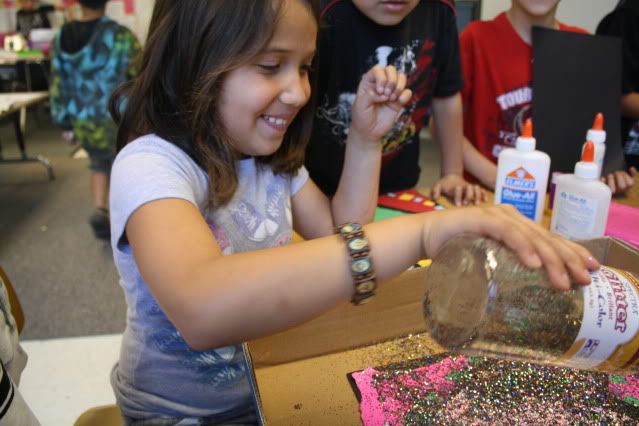 I think Mallory must have been telling her friends stuff about me beforehand, because by the time I got there I felt like I already had quite a reputation. For some reason, the kids all thought I was an "amazing artist", a "genius at art", and things like that.

When they had traced out a heart and I suggested to one kid that he put the glue on the side with the pencil markings so they wouldn't be seen after he glued it down, he burst out "Wow! So that's why you're the great artist! You know all the good ways for crafts!". :) It was cute.


I handed out the bookmarks I had made for the class. Even though I had made the boy ones blue, I knew they were still very girly and so I couldn't wait to see the boys' reactions to them.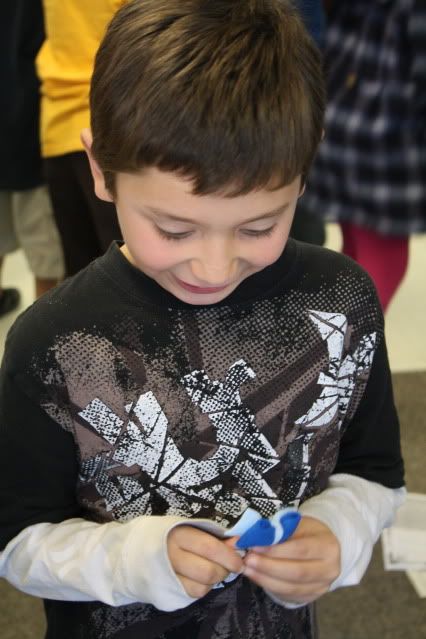 As expected: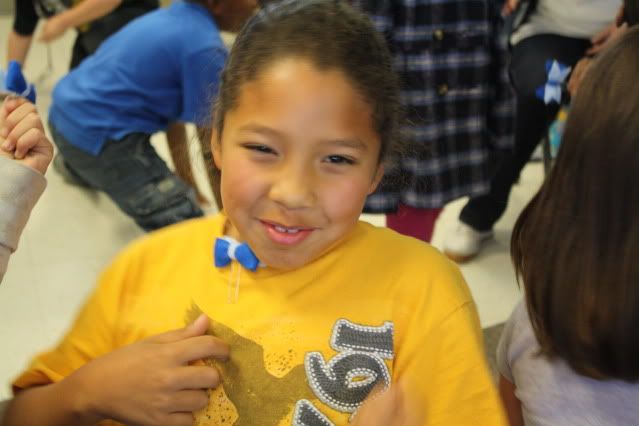 At least they didn't rip them apart like they did with the halloween pencil toppers I hand embroidered before. Well that was 1st grade, a looooong time ago, so I guess they've matured. Not only did they not tear these up or turn them into weapons, they seemed to enjoy and appreciate them. I'd be interested in knowing how many of those kids actually use them in a BOOK...but that's not really important. :)


What IS important is that Mallory was ecstatic to have me there, and those kids are awesome.