Sunday night, Arissa was at a sleepover birthday party. Jesse was with his friends. Me and the m&ms didn't want to sit around, so we went to SeaWorld to check out the brand new ride.


We got there and they cried and refused to go on it. The place was packed with people. 5 minutes after we got there, we left.


Still didn't want to go home though, so we drove down sunset cliffs. We picked up some food and then got out and picked a nice spot on the cliffs and settled in to watch the sunset.


Sunset is my favorite time of day, but I can't rememeber a time when I have actually stared at the horizon and watched the sun, as it completely set. So that's what we did.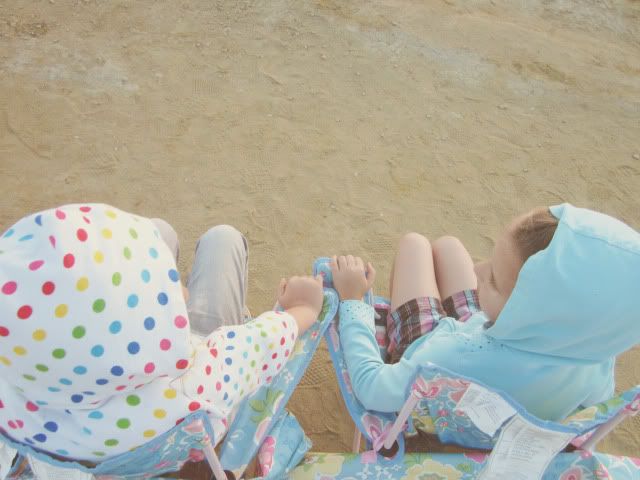 Luckily I had the girls' Pottery Barn chairs in my car, so they set those up and I found a nice spot on a rock and we got comfy (as comfy as you can get, sitting on a rock).




We had an hour till sunset, so the girls played around. That was not super fun for me, because it stressed me out and I was scared they would fall off the cliffs and die.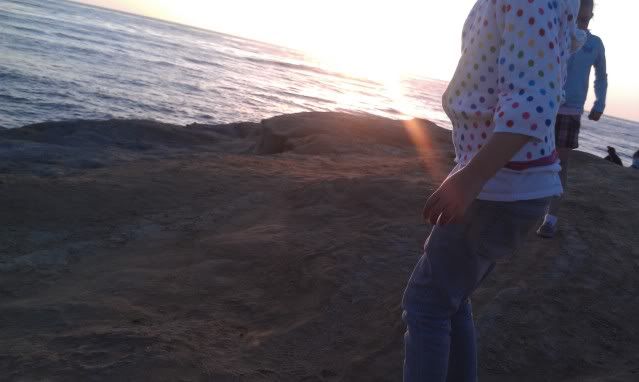 Finally I said "could you PLEASE, just STOP MOVING???? I can't handle it".



That finally did it. Sitting and watching isn't as fun as running, I get that. Don't care.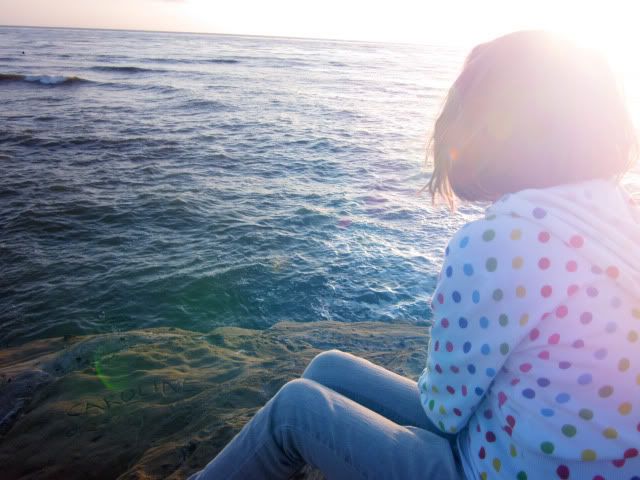 Omg it's such a pretty place. I had not been feeling well for most of that day, but the moist salty air and the sound of the waves made me feel completely healed. Every once in awhile the waves seemed to stop and it was SO quiet. Even as the girls were laghing or playing or being noisy, they would notice when the waves stopped and the water was silent and they stopped to listen. Similar to how whispering to a toddler is more effective than yelling.











Every picture the girls took of me only included PART of me. Either I'm too big or they stand too close to get ALL of me in the camera's view. :( I'm guessing it's a little of both.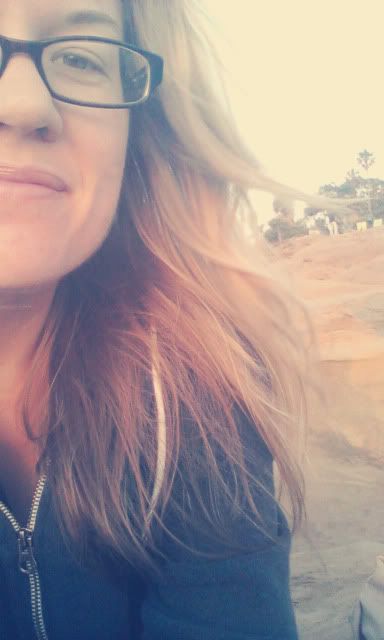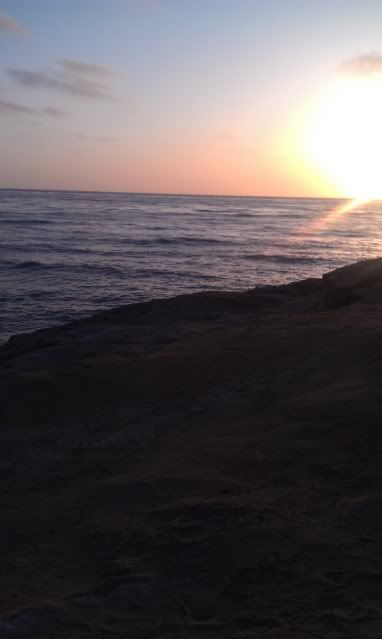 And there it goes:











Last summer my goal was to go to Padres games.

This year my goal is to go to the beach with nothing but a chair (that rock was not especially comfortable) and watch the sun set. As many times as possible. It's my favorite place, and my favorite time of day, perfect for taking pictures, and a really magical thing to watch and it makes me feel good.