The Drill Team Christmas Party is one of the highlights of the Christmas season for all 5 of us.



It's always sure to be fun.



There's lots of friends to play with:







Fun games to play and presents to open: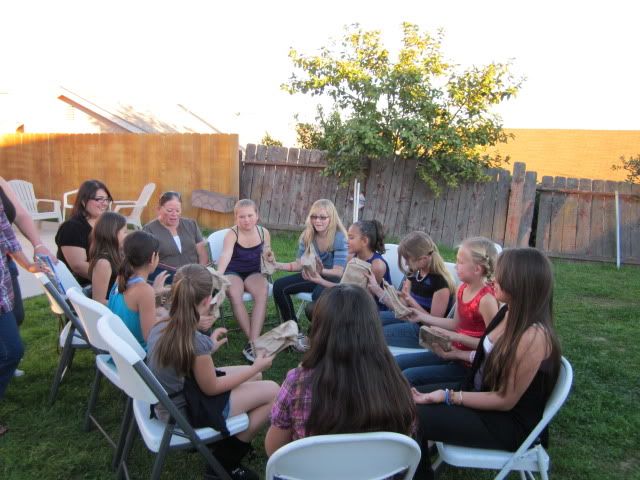 This year it felt like summertime. All the girls had pink cheeks and everyone tried to get a seat in the shade. I'm pretty sure it was hotter than when we had the DT pool party in August. Go figure.






Jesse video-taped all the fun:















Mariah got a tummy ache and left early :O(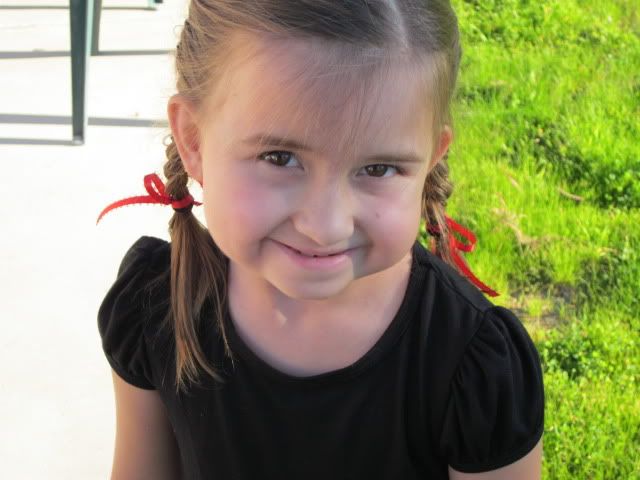 The DT had won 1st place in two parades the previous day, so this little guy (girl, I guess) commemorated their victory:













Sherry made each of the girls these amazing gifts, too beautiful & special to be eaten:












My favorite part was this little gingerbread man:









Me, Mauree, and a hot december San Diego sunset:





Arissa gave out Silly Bandz to the team for Christmas. It's amazing how much kids like those things!



Jesse made these Christmas gifts for the adults at the party...and it's equally amazing how much adults like these:













And I made a few "I-Spy" bags for the DT siblings. I wasn't sure about them, I thought maybe they're too babyish. But I figured if they didn't like them, they'd at least have fun swinging them around until my stitching gave out and the rice flew everywhere. Either way, it'd be fun for them:








Only one of the siblings was at the party, but to my surprise, she seemed to really like it. She found all the items right away, then went from person to person and showed them how good she was at finding everything.



Then 10 minutes later I'd look up and one of the big DT girls would be playing with it.



Then I'd go into another room and I'd see a few of them huddled up and I saw they were seeing if they could find all the items. Even the oldest girls were playing with it at one point. It was funny to me, and I was so glad they thought it was fun to use it as it was inteneded, instead of just seeing how many times you can throw it before it explodes in an flurry of rice confetti.







I have a thing for gingerbread men. This little guy was my favorite thing on the list of things to "spy":








I got orders for 3 more of the I-Spy bags so somehow I have to get to work on those, in between making/wrapping Christmas gifts, & baking/decorating/packaging up 150 gingerbread men for my girls classmates!