I made a few of these finger puppets for Thanksgiving:









I had found a cute pattern online for them so I made them for a few of the "little ones" in my life (including my wee bitty neice who found it entertaining but could only be trusted with it for a few seconds befor she put it in her mouth and attempted to swallow it).





I wanted to make some for Christmas, so I made my own little patterns/templates for these guys: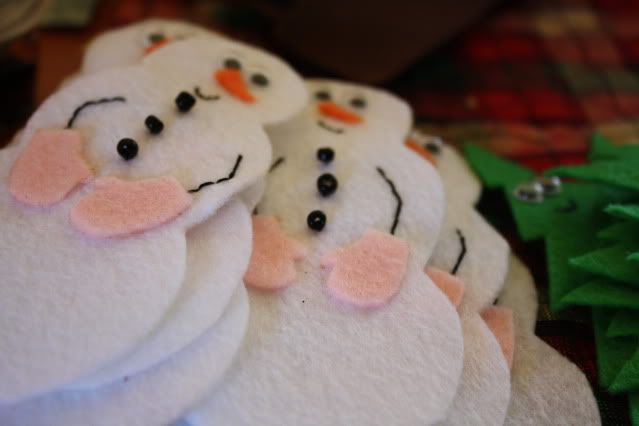 These aren't finished in that picture; I still had to stitch the gloves on the snowmen, and then sew the "ornaments" on the christmas trees: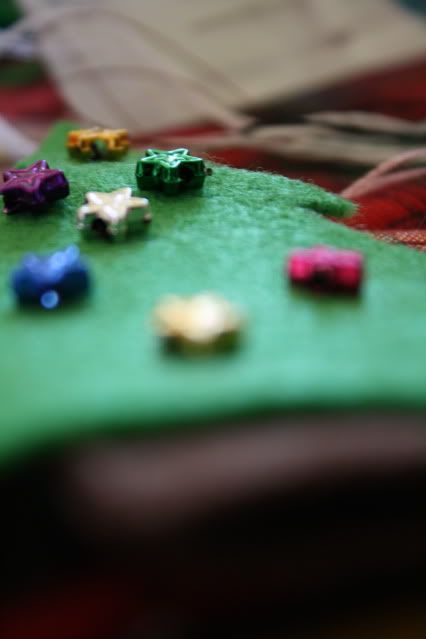 I sent a few of them out with my christmas cards that were going to families with little ones. They're lots of fun to make, and not too labor intensive. Once Jesse told me the snowman looked like a boxer with his gloves on, because of the gloves & the way his arms are positioned, that's what I saw every time I looked at them and it made me laugh.