My contribution to our family's Thanksgiving feast, as always, was the rolls.


I make them from scratch, and it's fun to make something delicious out of raw ingredients instead of just opening the Pillsbury container (which is my M.O. most of the rest of the year).


I use the same recipe my mom used every year when she made them, and just pulling it out of my recipe box makes me happy:




It was funny because I looked over the recipe and it said to cut the dough into 12 pieces after you roll it out, so I did the math and figured that I would need 3 batches of dough to have enough rolls for the people coming to dinner.




I didn't even have a big enough bowl, I had to use our biggest pot.


I didn't remember having to make 3x the dough last year, but whatever.


Then, after I was ready to roll it out, as I read the recipe slowly and word for word, I saw that each batch of dough is supposed to separated into 4 parts first, and each part gets rolled out and then cut into 12 pieces.





So whereas I thought I was making enough to have 36 rolls, I actually ended up with enough dough for
144 rolls.


It made me laugh cause that's so typical of me. You'd think I'd learn.


But it was okay. I had so much dough that I was able to throw out any rolls that didn't look as pretty as they should have, I made a super tiny one for my niece (who I knew wouldn't be able to eat it but it was small and cute, like her) and also super huge one just for fun (which I later heard that Arissa ate or used to play catch with).



My finished product (well, about 1/8th of it):


The basket they're in is the best $12 I've spent on a school fundraiser ever. I love it.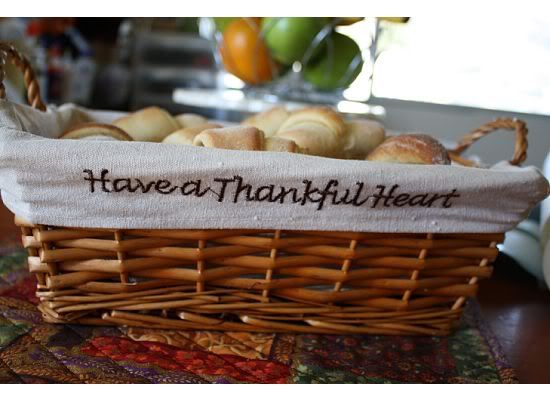 And the table runner underneath it is part of the set that my Nana made for me.




I bought Fall & Christmas fabric and she made me placemats and table runners. I love them. She hides little velcro pieces on the placemats and then attaches clear vinyl to them, so we don't have to worry about spills or washing them every week.

She's so smart.


Thanksgiving was really nice.





The food, the people, the whole thing.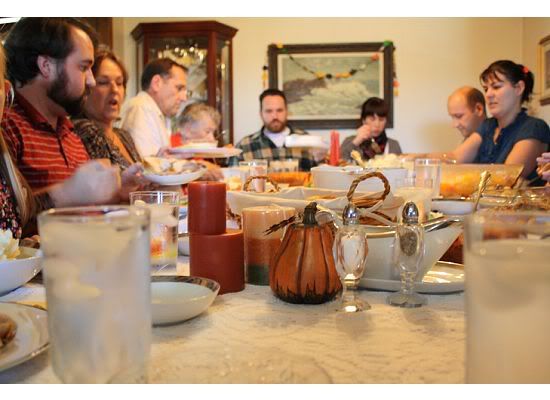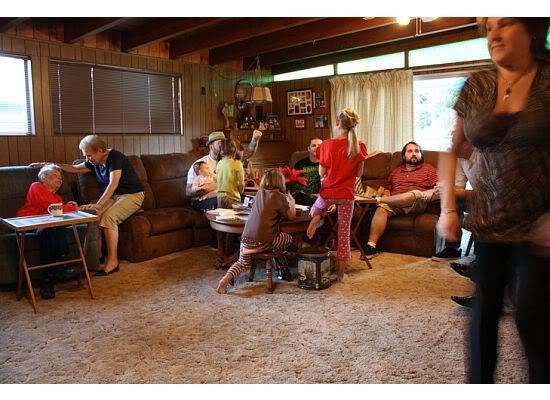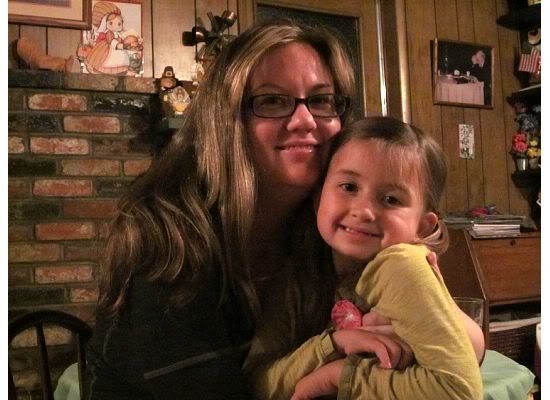 After we left Nana's, tummies full & hearts happy, we took the girls to the surprise we'd been bribing them with if they were well-behaved at dinner.


We went to see "Tangled". They were ecstatic.



We are only able to see any movies at all ever because of the generosity of Jesse's friend Graham, who is manager of a local theatre. Our hopes weren't high that he'd be able to get us tickets on Thanksgiving, since the movie had just come out the day before, but he came through and got us in to the 3D version.



The girls took a pic with Graham's picture in the lobby to send him as a "thank you":



Then the ticket-taker approached us and commented on how interesting he thought it was that we were taking a picture with Graham, cause most people choose to take pictures with Justin Bieber.


Justin Bieber??? OMG!





When we saw what he was talking about, although we were still super grateful to Graham for getting us the tickets, the girls didn't think twice before running over to the Justin Bieber display to get their pics taken with him instead:






The whole gang: