...even re-create the experience of a camp-out when there's a rain storm outside.
Well, she created the best part about camp-outs: s'mores.
We all enjoyed the warmth of the fire, and the girls toasted marshmellows and sandwiched them between graham crackers and chocolate bars (which Nana just happened to have on hand---one of the many differences between her and me, and one of the many things I love about her. I never have anything "on hand". Most often, her house is my extended pantry).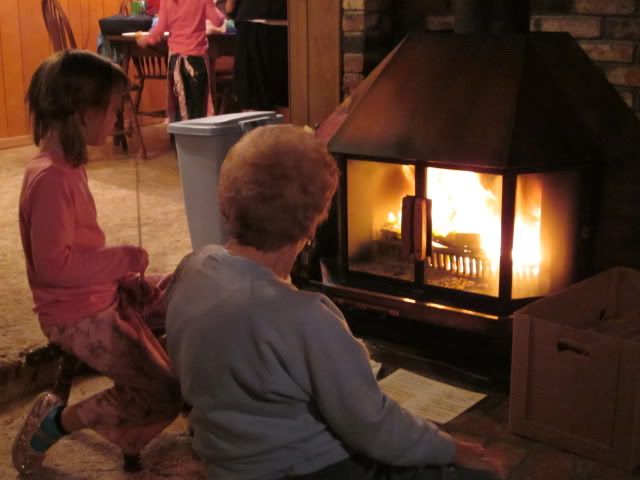 Mmmmmm...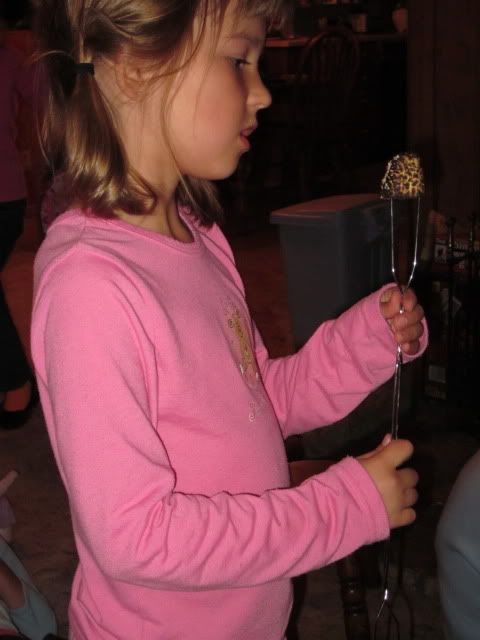 Arissa was multi-tasking....enjoying the warmth, savoring the yummy-ness, and figuring out the new cell phone that Grandpa got her: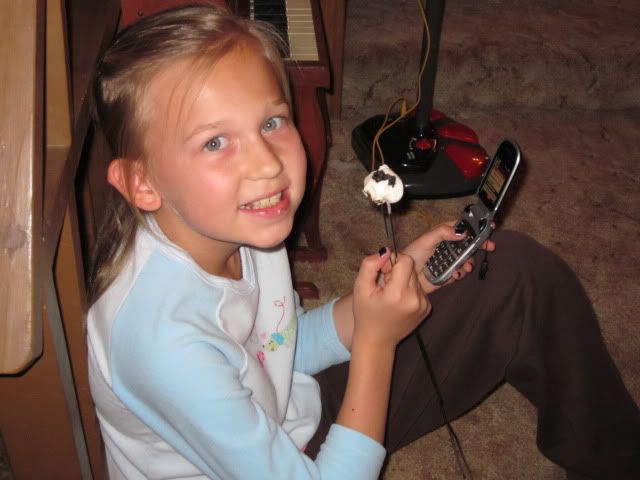 The only bummer was having to go back out into the storm to go home!