Friday and Saturday were TERRIBLY hot (for April) so when the weather changed on Sunday, we celebrated with a picnic on the lawn for dinner.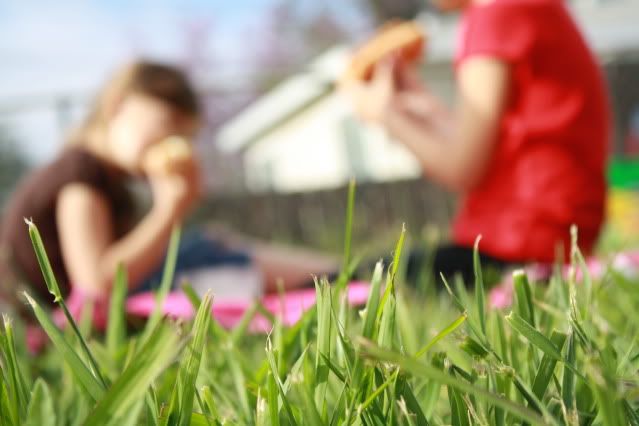 Even impromptu meals need a good blessing: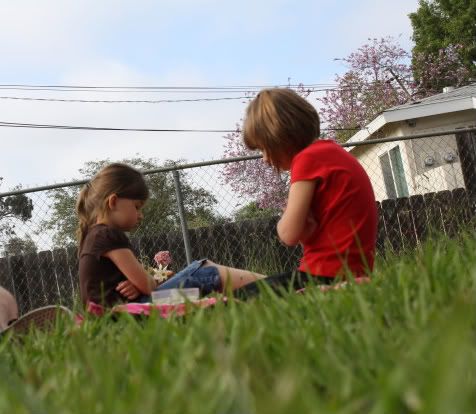 There were pretty blue skies, soft clouds, green grass, good food, lemonade, and great company.
The only thing missing was Arissa, who was at Knott's Berry Farm. We'll make it up to her though with picnics-a-plenty during the summer, I'm sure.