Guess who is super brave,
and performed again this year at the school variety show??!
v
v
v
v
v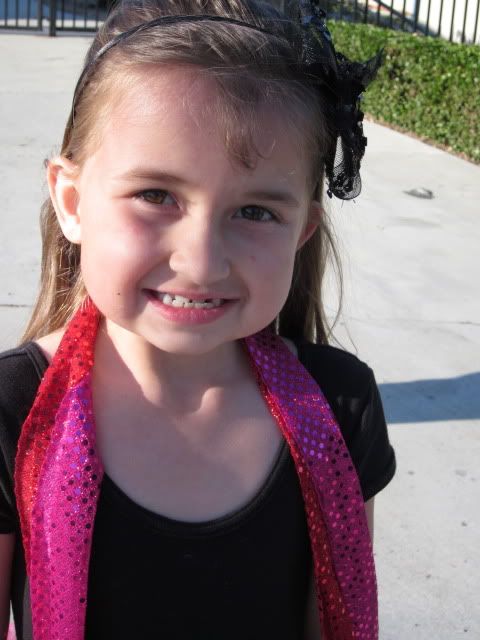 Yep, it was Mariah Grace. :)
Again, Jesse used his computer/music skills to edit their song so it was the exact right time and didn't have to be just manually faded out at the end. Thanks to him, the song had a beginning, middle, and end, and was exactly under the time limit. He even made a copy for each of the girls in the group so they could listen to it and practice to the right version.
I made a point to work on my control-issues and pretty much just left the whole thing alone.
Except the day before the show, Mariah told me all her friends really wanted me to make the scarves again like I did last year. And since all that's involved in making them is buying fabric and cutting it, I was happy to!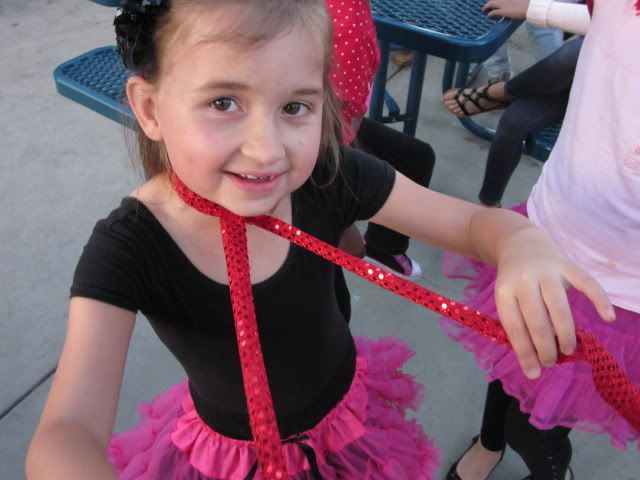 Her sweet friends are just the cutest. They all come up to me and give me hugs, and they are so smiley and fun...I can see why Mariah is friends with them.
They're the kind of kids that make me want to invite them all over for slumber parties every weekend!
(At Nana's house, of course. Sweet and cute or not, our house is just too small for all 'dem kids. But still...)
It was a pretty long show.....2 hours. And Mariah's group was of course, in my opinion, the highlight of the night!
Her and her friends were pretty thrilled when again this year I brought them each a mylar balloon as congratulations. $5 very well spent to see their sweet smiling surprised faces.