Guess who was chosen Student of the Month for February??? ...that would be Mallory Mae!!: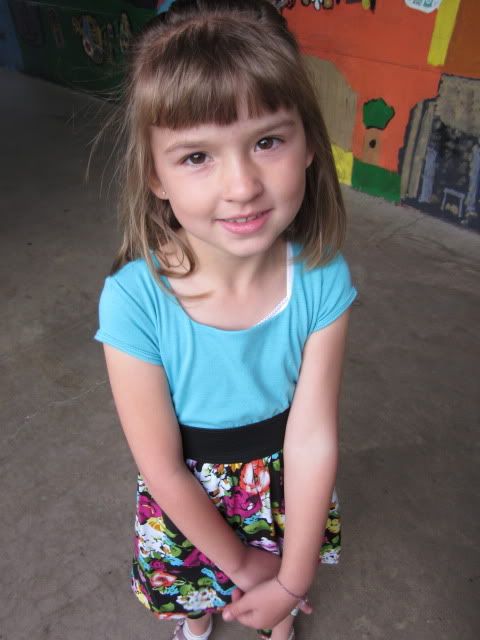 She thinks she's real slick and knows that the tell-tale sign of having been chosen Student of the Month is when I set out a dress for them to wear on the day of the assembly. So I threw her for a loop and set out dresses for both her and Mariah (Arissa wears her school t-shirt for School Spirit Fridays, since she's VP). It was a success----Mallory didn't think anything of it.
Till she saw us in the audience. :)
She was thrilled. She's patiently waited all year and now it was finally her turn.
The assembly itself was a blur of excitement: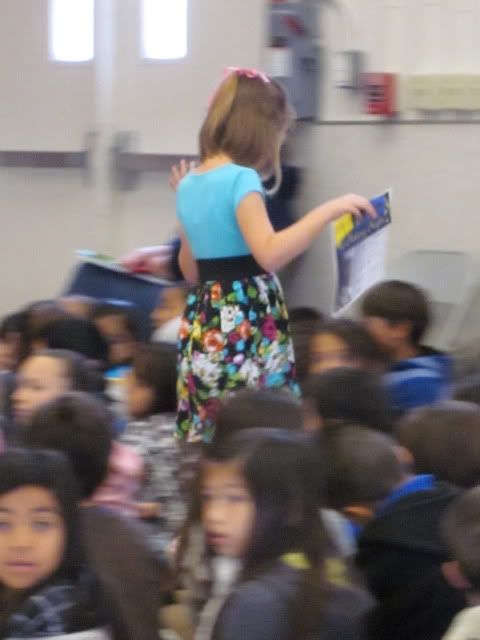 Of course there were people lined up to congratulate her: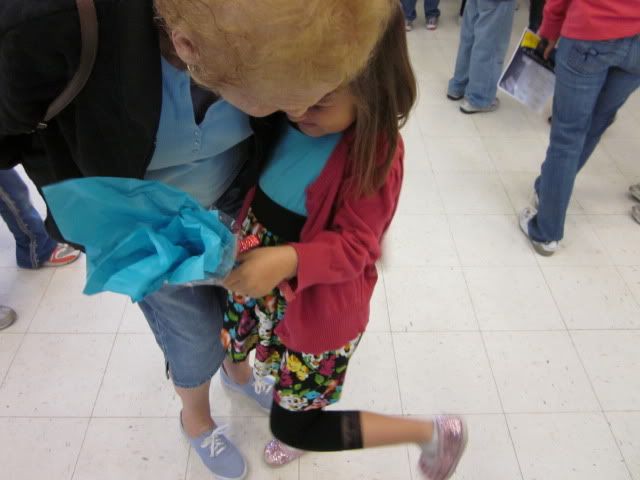 Naturally Mallory was excited to see the small gift in our hands and she wasted no time opening it: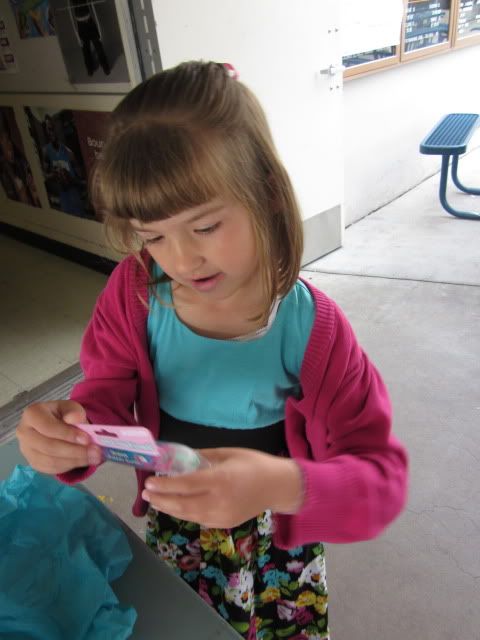 Just some Silly Bandz and some "bling". (I think she liked the bling even more than the Silly Bandz):
Her teacher's comments were that she is a

fabulous student

,

a good friend

, and a

grrrrrreat reader

. Which made a book-loving Mama so proud!!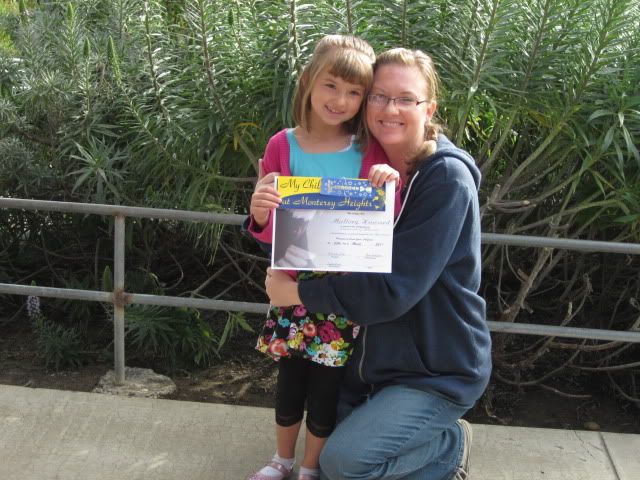 And Daddy too: