............it equals a lot of extra work for me!
I wanted to make little gifts for the girls' classmates. You can't give out food anymore at school. The "powers that be" stilll serve them greasy pizza & over-processed junk for lunch, but handing out candy or cupcakes is against the rules.
So what are you supposed to do when you can't spend much?
I came up with something cute I wanted to make. But it involved die-cutting....and hot-gluing....and embroidering.
So in my head I started doing the math.....3 kids....26 in Mariah's class....28 in Mallory's....36 in Arissa's.....plus I need double the amount of pumpkins to make a front & back....
I got tired just thinking about it. In fact I figured I'd probably never be able to make that many. But I decided I would do what I was able, and if it wasn't enough for the total amount of kids, Arissa could at least give them to her Drill Team buddies or the kids in Sunday School or something.
So I got to work.
I bought about a million of these: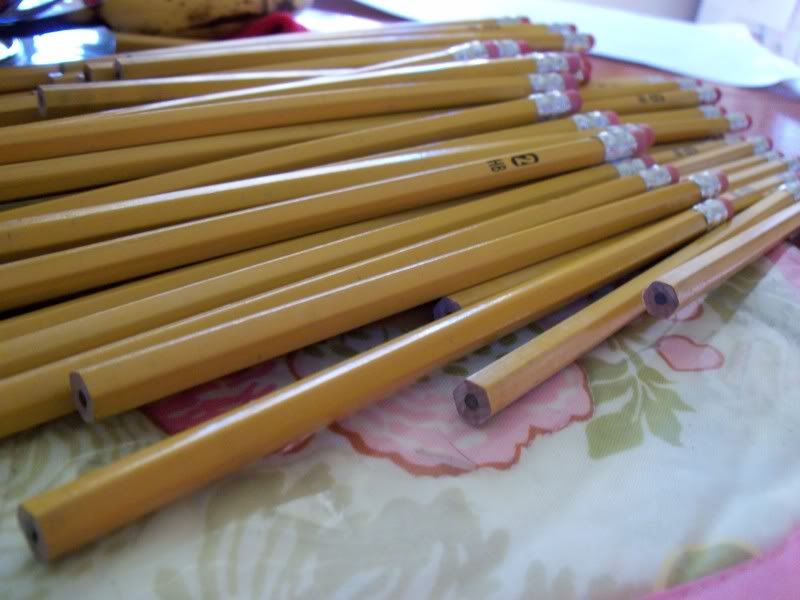 I bought mounds of craft felt from Jo-Ann's...completely wiped out their stash of orange.
I got out my Big-Shot die-cutter, and wheeled through strip after strip of that felt, making little pumpkins.
And then every night when my hands would have been idle, I picked up a needle & thread and made the faces: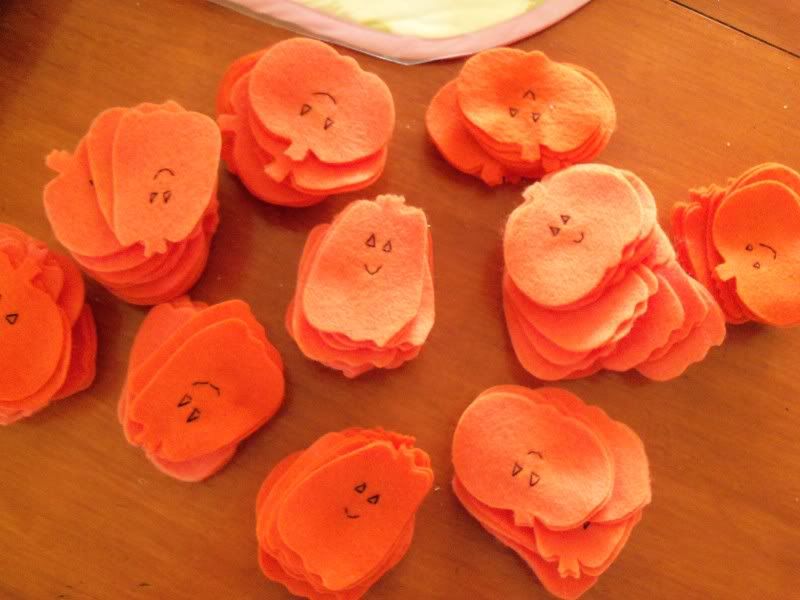 I knew embroidering them would be the toughest part, but I actually (eventually) finished. In time to not even have to rush the rest of the production: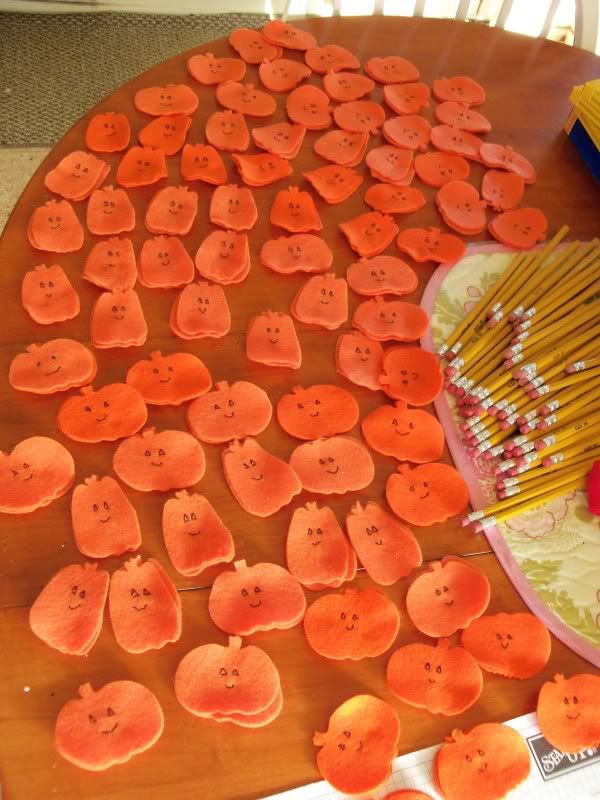 I got them all layed out, and started hot-gluing. I glued the top half of the pumpkin, stuffed in some fiber-fill toy stuffing, stuck in the pencil, then glued it shut: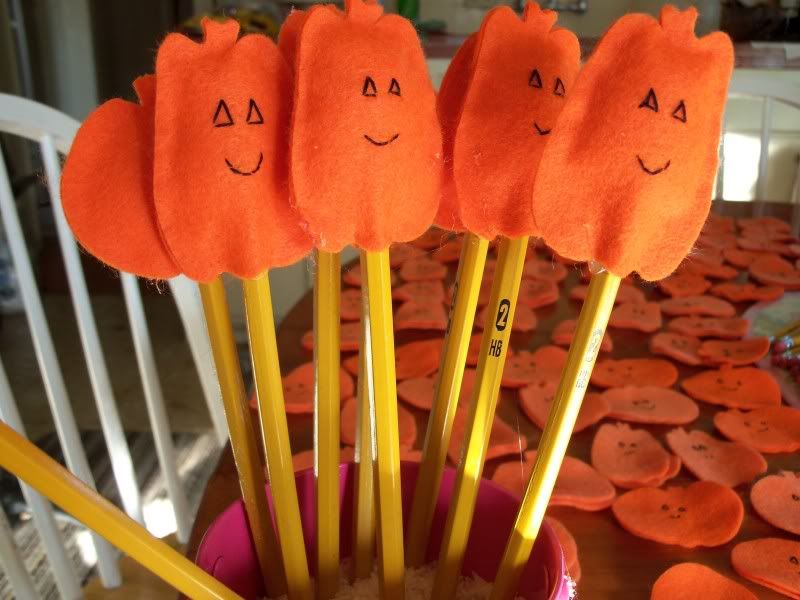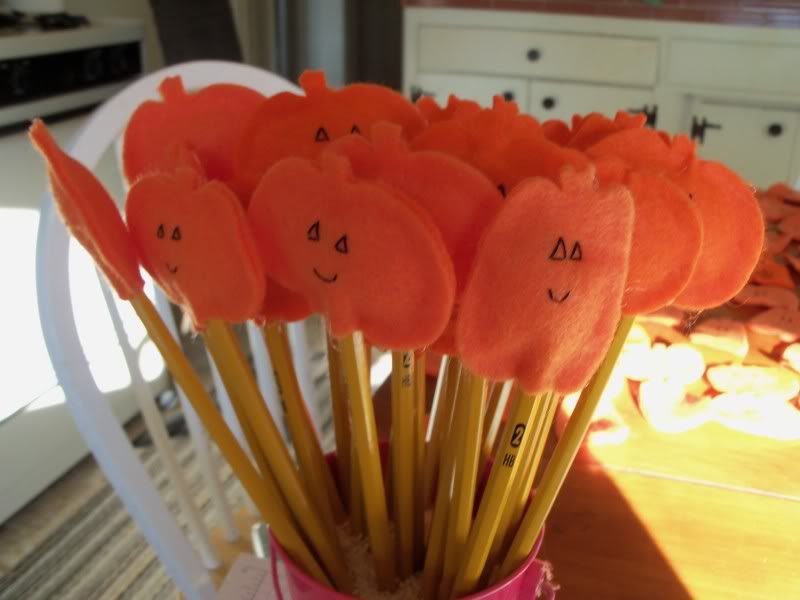 They still looked kind of plain, so I added an itty bitty bow on each one:
I realize most of the kids will take one look at it and stuff it in their desk and never touch it again. I realize they pale in comparison to cupcakes & cookies. I realize it might have been a waste of time, a waste of the burns I suffered from the hot-glue, and a waste of the the early arthritis I might get from tying all those itty bitty bows...
But I thought they were cute, and my girls smiled when they saw them and felt happy & proud to be handing them out. Good enough for me!