Recently, Arissa's drill team (minus 2) participated in the (apparently annual) SDSU dance clinic (along with probably 500 or 600 other cute little girls from San Diego county and beyond). For $35, the girls learned a routine and practiced w/ the SDSU dance team & cheerleaders, got a snack, a t-shirt, and got to perform at the halftime show of the SDSU football game at Qualcom stadium that night!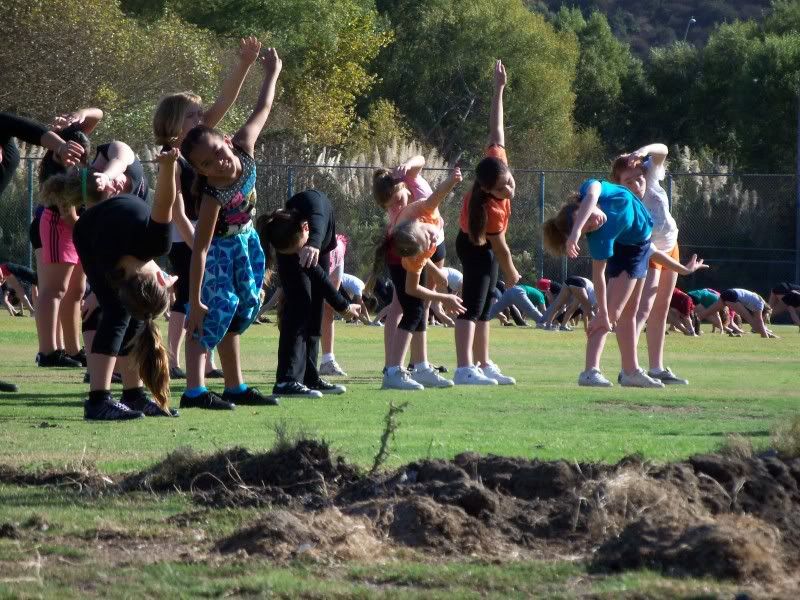 (This group of photos are courtesy of the photographer extraordinare: Andrea Flow! I didn't even attempt to use my wee little camera...it would have only ended in frustration.)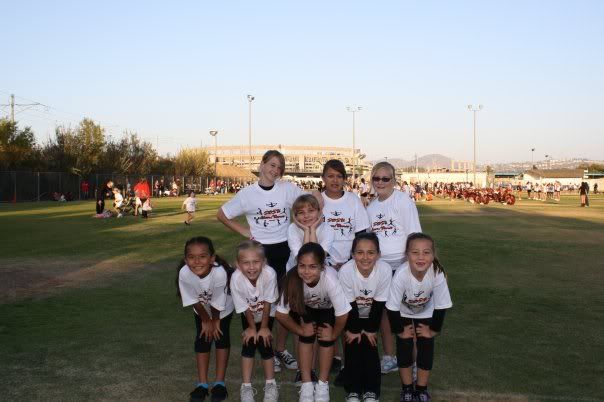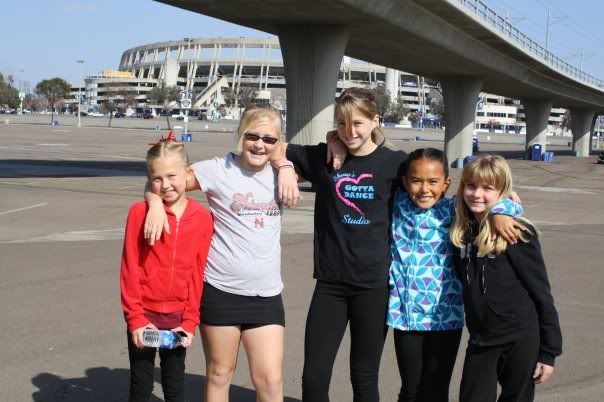 The dance clinic ended at 4, and the game didn't start till 7.
So what else is there to do in the meantime?
Well honestly I would have liked to go shopping at the mall nearby, but then we would have had to pay for parking when we came back. :o(
So instead, we tailgated!

Arissa & Vanesa: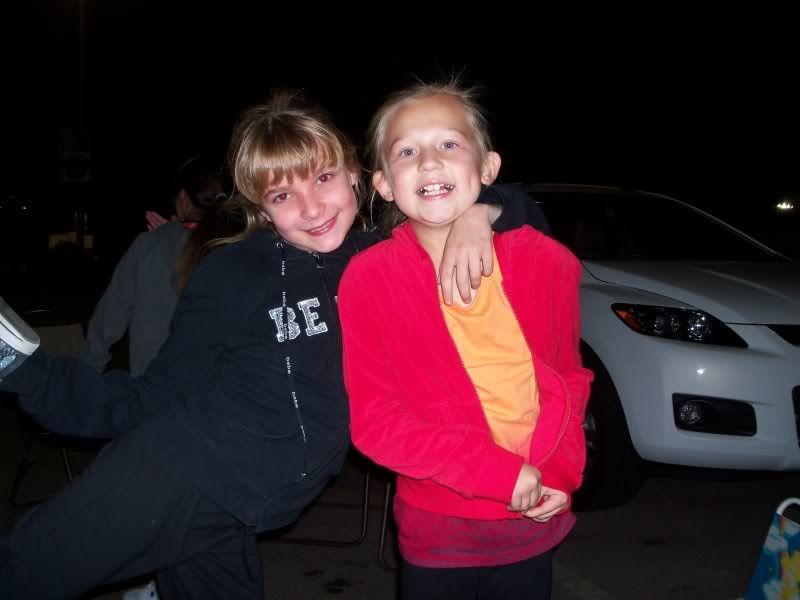 Arissa & Kassie: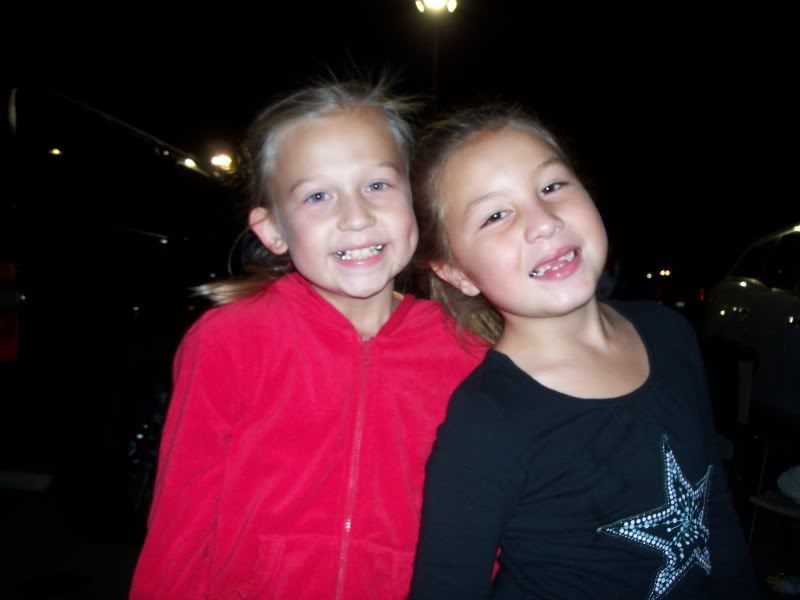 We BBQd and talked & laughed....killed a car battery listening to music....the girls messed around and practiced their routine they had learned.....it was a lot of fun.
(Side note: maybe I'm just simple-minded, but it always strikes me as kind of amazing when we do these drill team get-togethers that when we signed up for this group, it was all for Arissa but Jesse & I have come out of it with a whole new group of friends. And I'm sure that happens to lots of parents when their kids are in activities like this...but I know it doesn't always happen because there are some other activities that the girls are in that I would definetly not want to hang out or tailgate with those parents!)
Anyway....
Then we headed to our seats for game: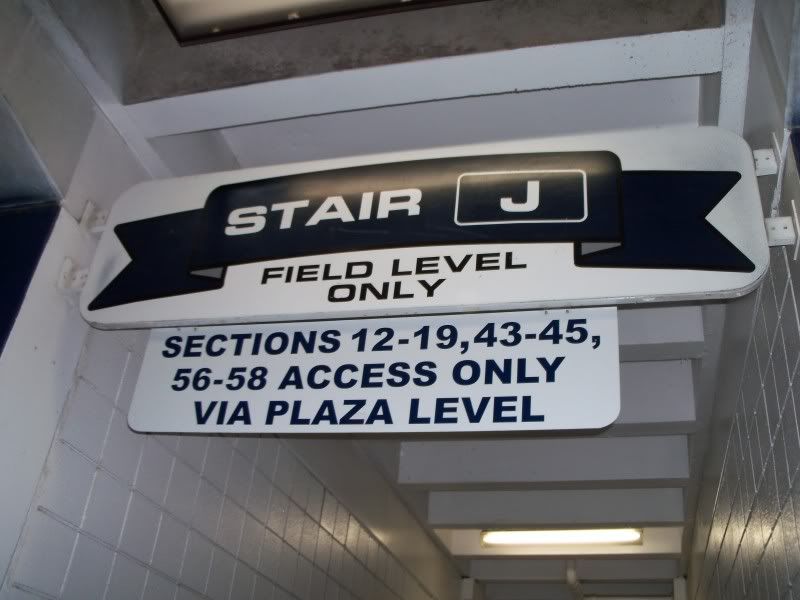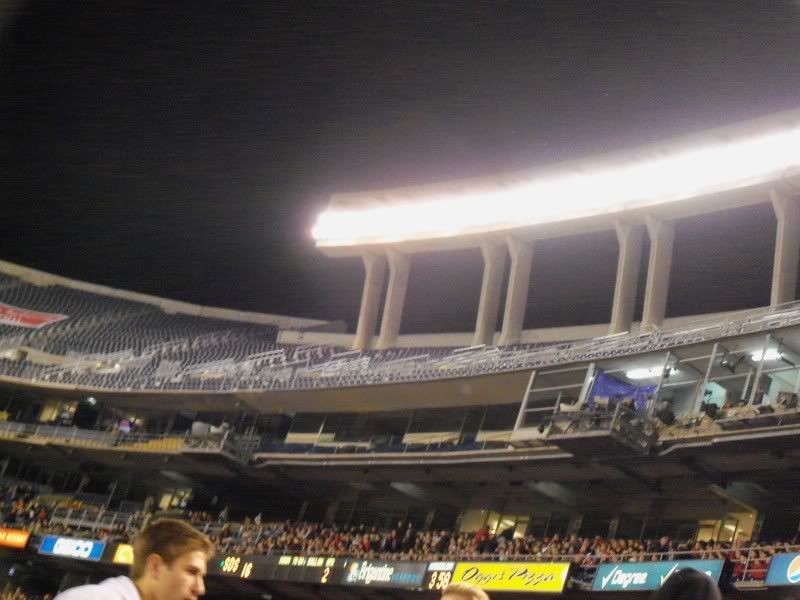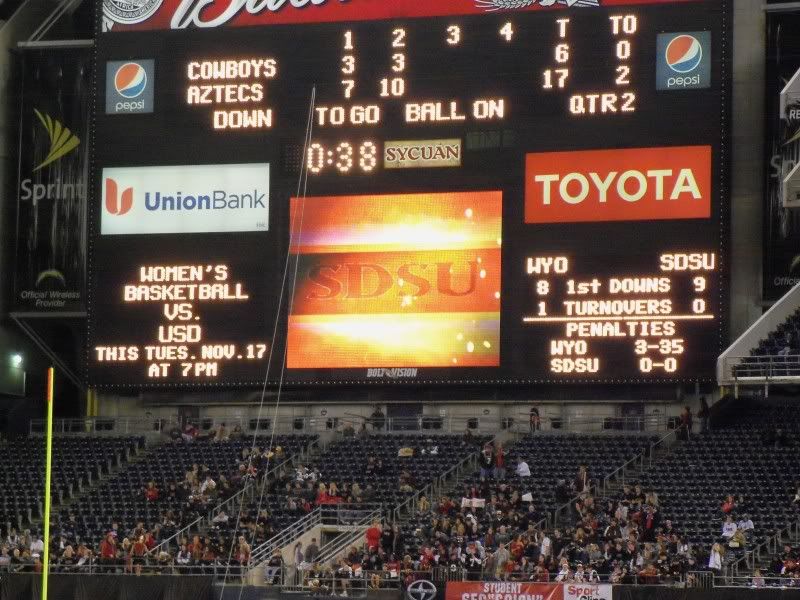 I don't care about football at all (or the teams that were playing for that matter), but I guess it's more exciting when you're there instead of watching on tv. Cause we had a great time in the stands.
This is the big performance: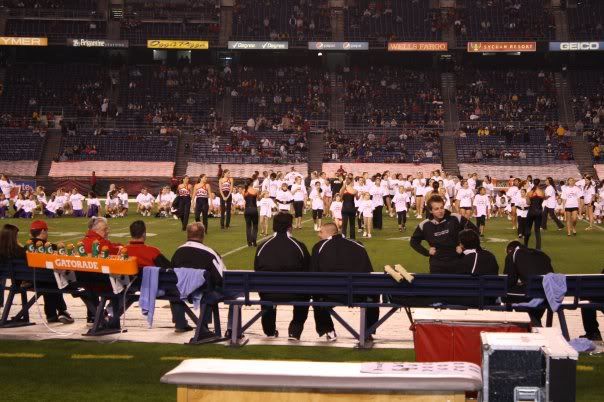 And this is the best picture of the night! (Again, thanks to Andrea):
The girls w/ the SDSU mascot: