The girls had a Halloween carnival at Girl Scouts!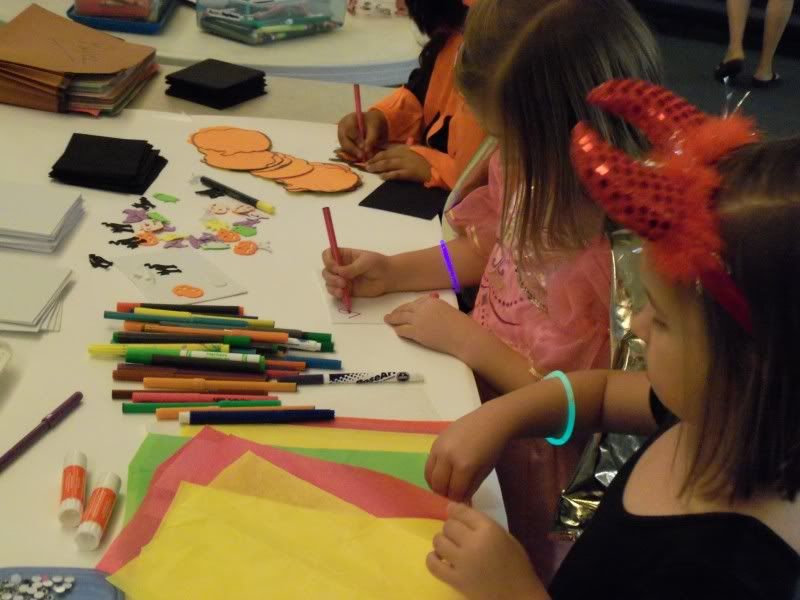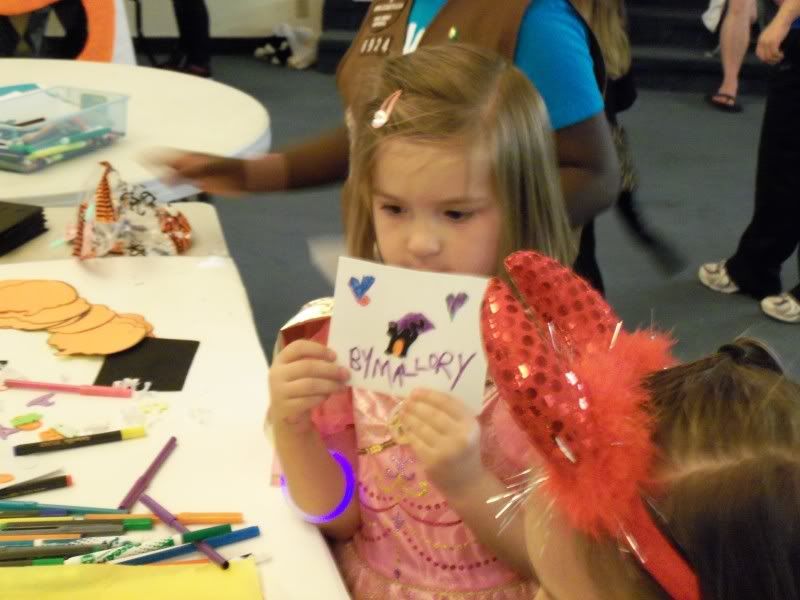 (Arissa was fashionably late; she had Drill Team practice that night as well)
The story behind Mariah's costume is kind of funny. Mallory & Arissa knew more or less right away what they wanted to be. Mariah was kind of undecided. I happened to be shopping one day and saw some really beautiful butterfly costume wings, so I picked them up. And during another shopping trip I found a really pretty & elaborate tu-tu. So I told her she could be a butterfly. She loved it and was so excited.
Then out of nowhere she decided she'd rather be Barney again this year...the same Barney costume that I bought 2 or 3 years ago. I'm glad to get my money's worth out of it...it did cost me over $50. So that's what she wanted to be for Halloween, but I didn't want her to wear it to the Carnival because she'd be running around and get warm, and be stuck in that one-piece furry suit.
So she said she'd wear the butterfly costume instead. But the wings were just made out of nylon & wire, and I know the kids that attend Girl Scouts...they're rowdy and touchy and as soon as they saw those wings they'd be touching and grabbing and sooner or later poke a finger through them and ruin them.
So we figured the best compromise was to put Mariah in a leotard & biker shorts and the little devil headband/tail which she sported last Halloween. :o)
We carved a total of 7 pumpkins this year. Two of them I did earlier in the month, so by Halloween you couldn't even tell what I had carved, they were decomposing. So we picked up 3 big ones, each girl chose the design they wanted, they helped clean out the innards, and Jesse & I went to town carving.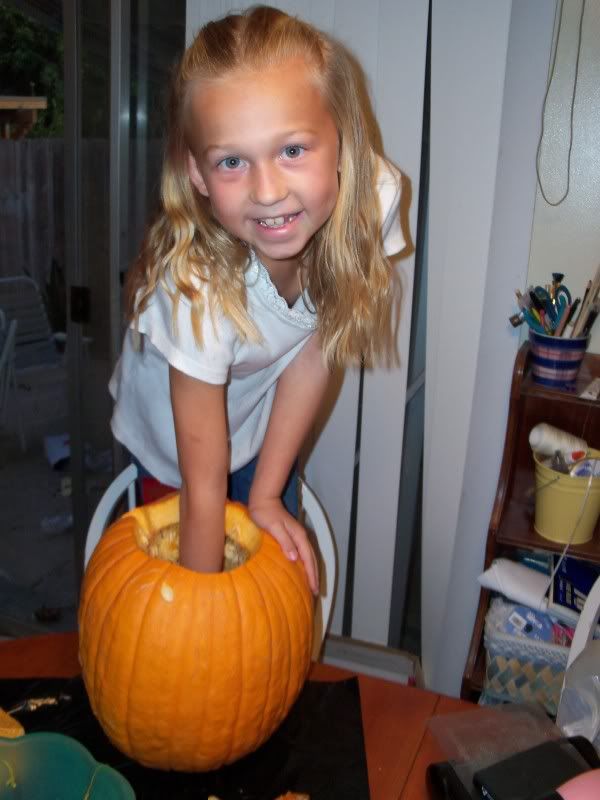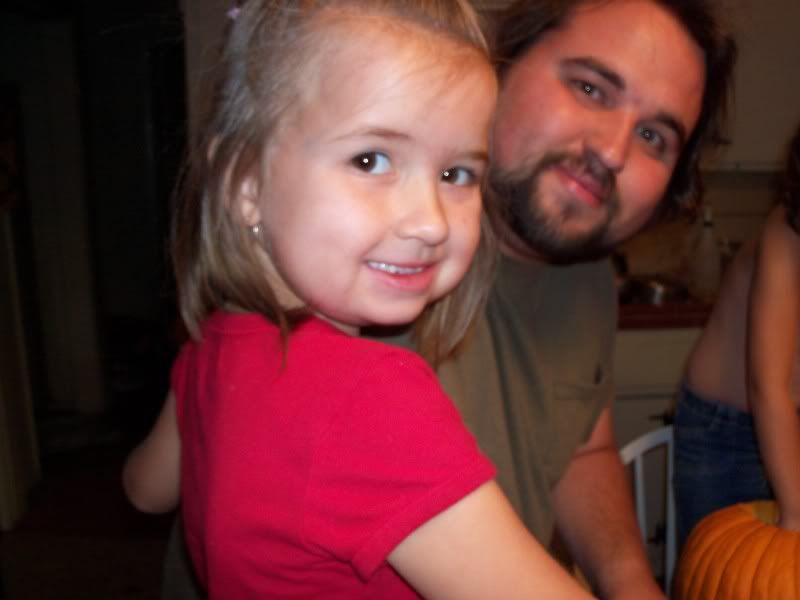 (in order: Mariah's, Mallory's, Arissa's)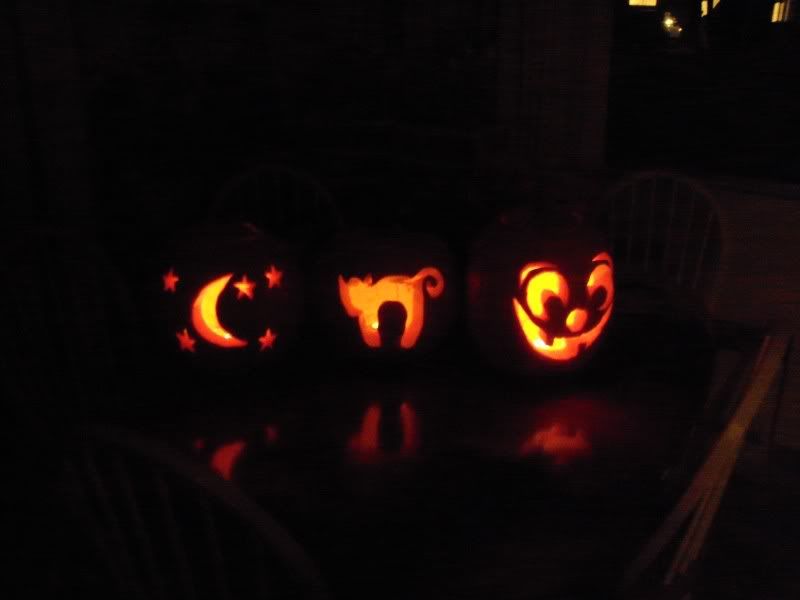 After carving I told the girls I had a very scary surprise treat for them:
They weren't sure what was about to come out of that bag, but they were pleased when they saw it wasn't really very scary at all: