Q:
What was the very first thing I did when I found out I was pregnant with Arissa?
A:
I made a scrapbook!
And right after she was born, I promptly filled up 2 giant 12x12 books with pictures and memoires of her.
When Mariah was born, I immediately bought a book for her. I didn't have as much time as I used to, but Arissa started preschool around that time so while she was at school and Mariah was napping, I would sit at the table and scrap until she woke up. I filled up Mariah's whole 12x12 scrapbook.
Then came Mallory, and free-time became more precious and sparse!
Needless to say, poor Mallory only has about 3/4 of a scrapbook.
I just didn't have:
1) large enough blocks of time to work on their books
2) space to store any more monster 12x12 books
3) money to spend on printing out all the photos
4) time to use all the supplies I kept accumulating
To make a long story short, I got into making little "mini" scrapbooks. Little tiny things that maybe documented a special outing, or just a few pictures of the girls and some words saying how much I loved them. The mini-books were fast, so I got instant gratification, and they sure took up a lot less space than the big XL ones. Some of them were as simple as sticking a photo on a piece of patterned paper, some were just as intricate as the big 12x12 ones I used to do, but when placed all together, they make one pretty package of memories.
I eventually ventured into other crafts, and our schedules got busier still, and I stopped doing even the mini-books after awhile.
But they're proudly displayed on my dresser, and the girls (as well as me, too) love to look thru them now and then.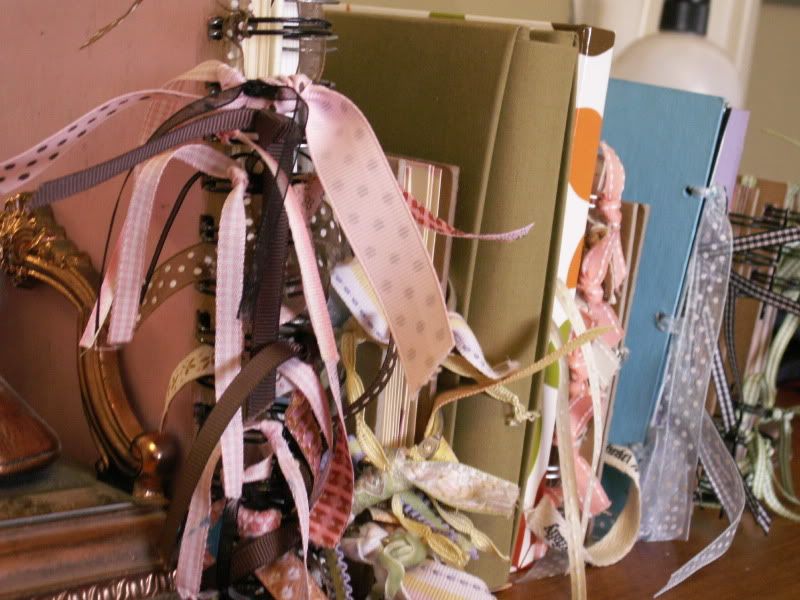 One of the girls' favorites is this one, with little "peek-a-boo" pages: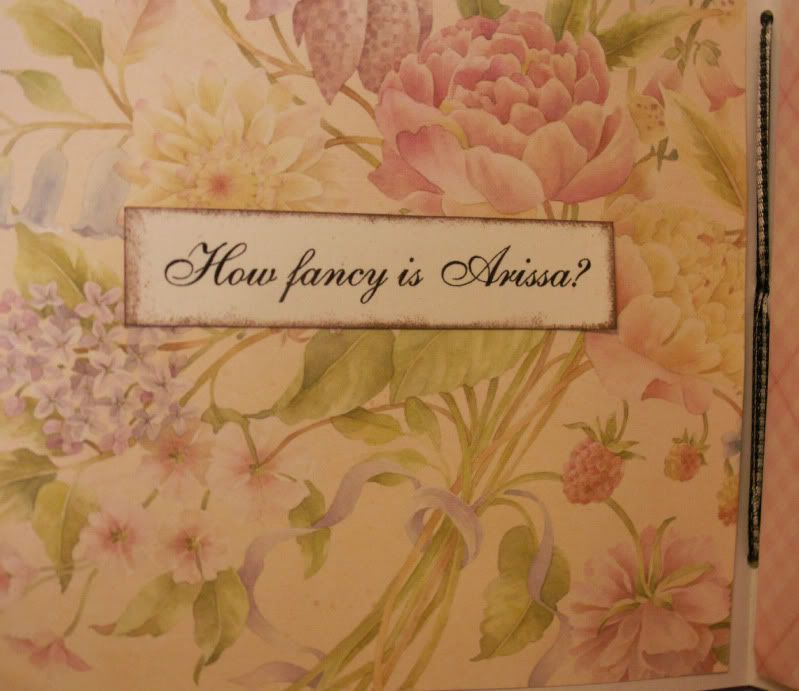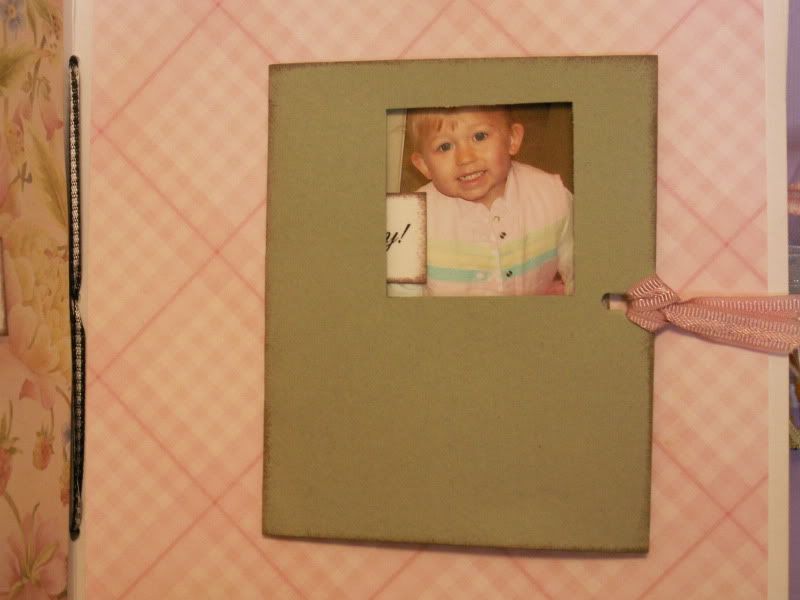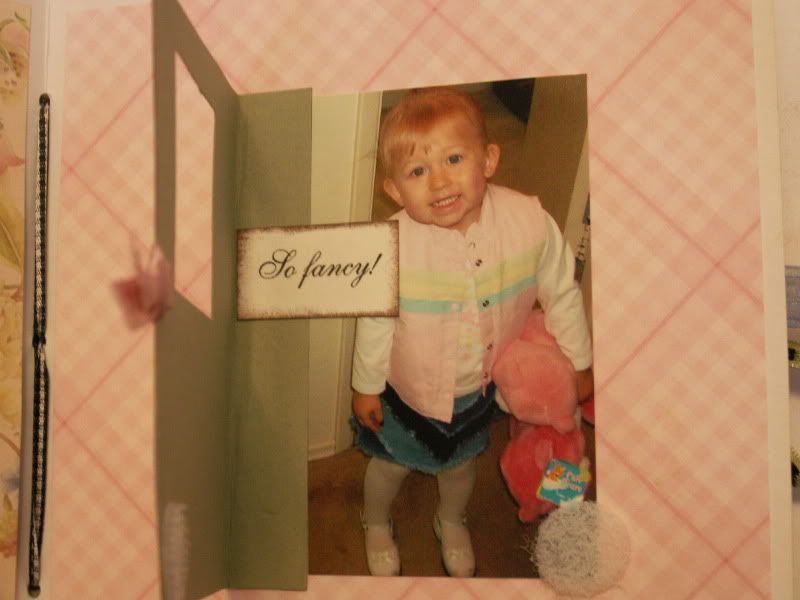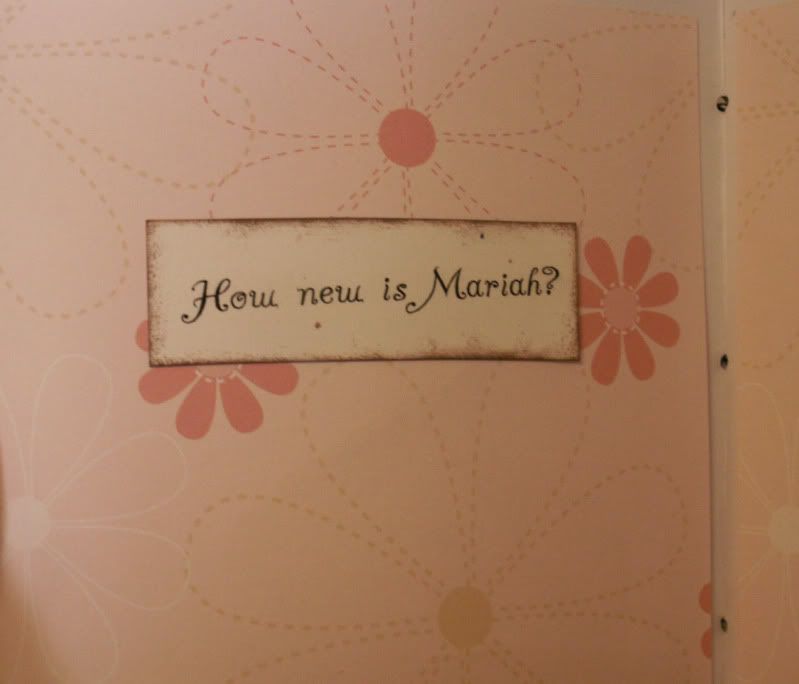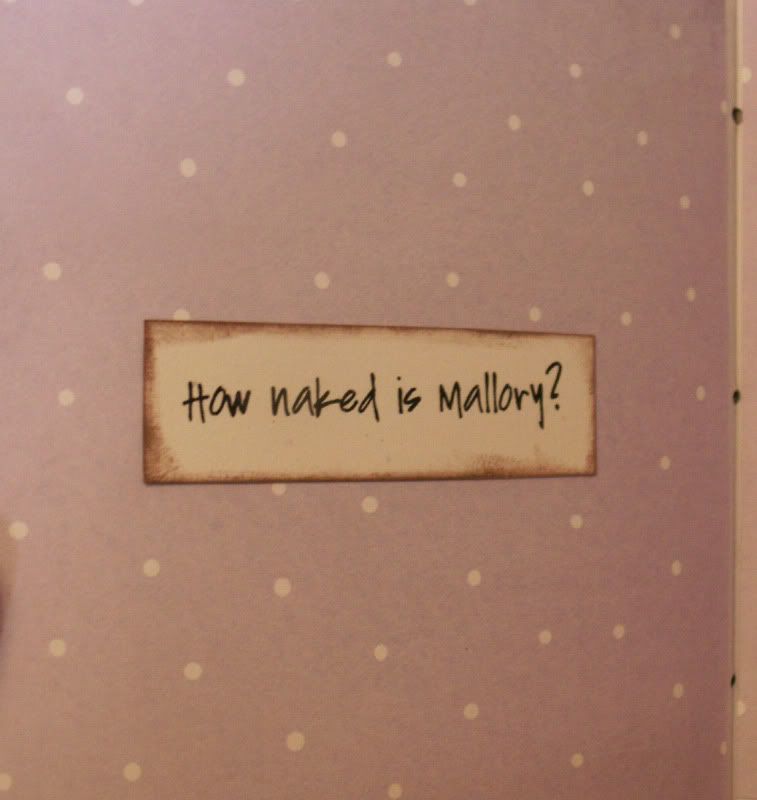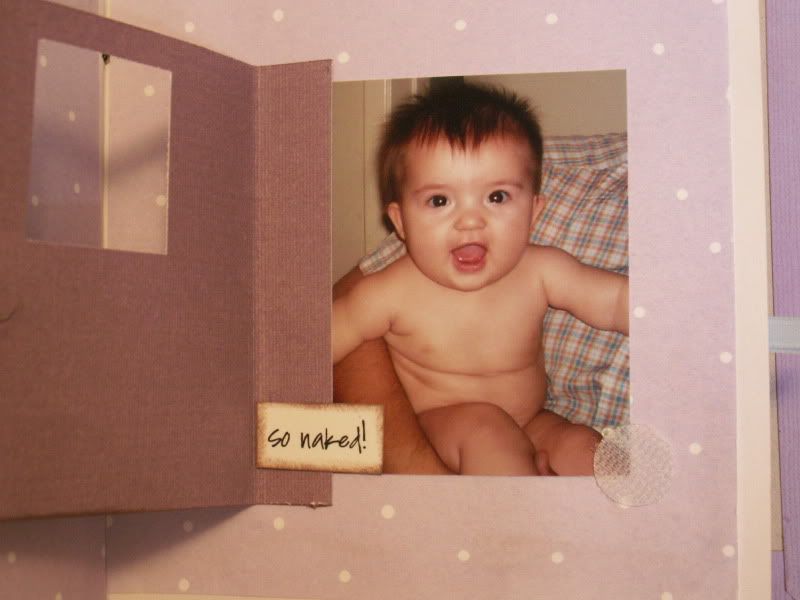 Another much-loved one is our "Little Girl, Little Girl" book, which I copied the idea for.
When the girls were in nursery at church (until they were 4), one of the books that the teacher there would read was "Brown Bear, Brown Bear, What do You See?". The girls loved that book, so I made one for us:
and so on and so forth.....with pages for Mama, Daddy, Nina, Nana, Grandma, Grandpa, and I wanted to include my Mama too: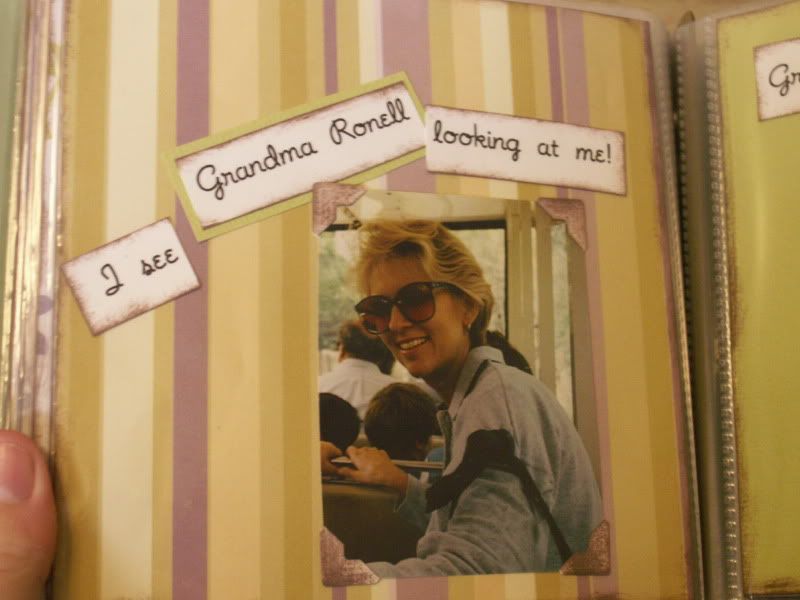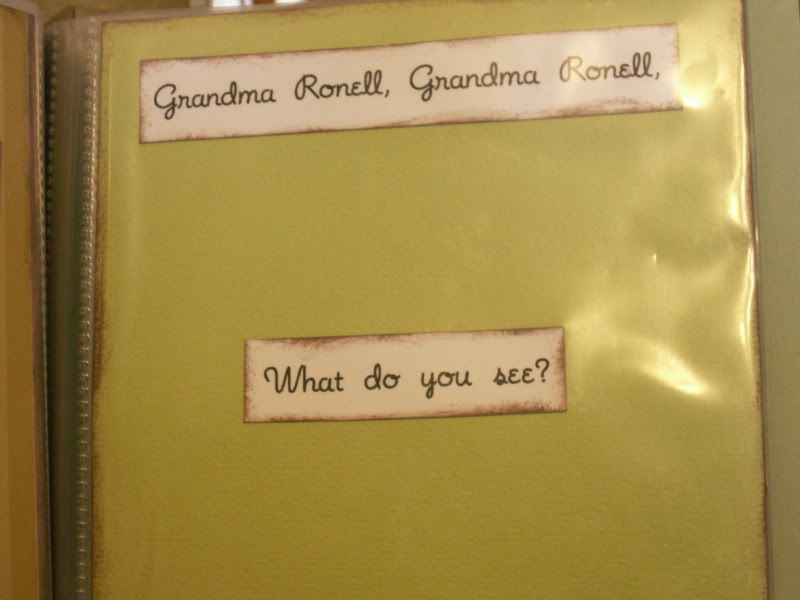 Then, to tie it all together and come to an end: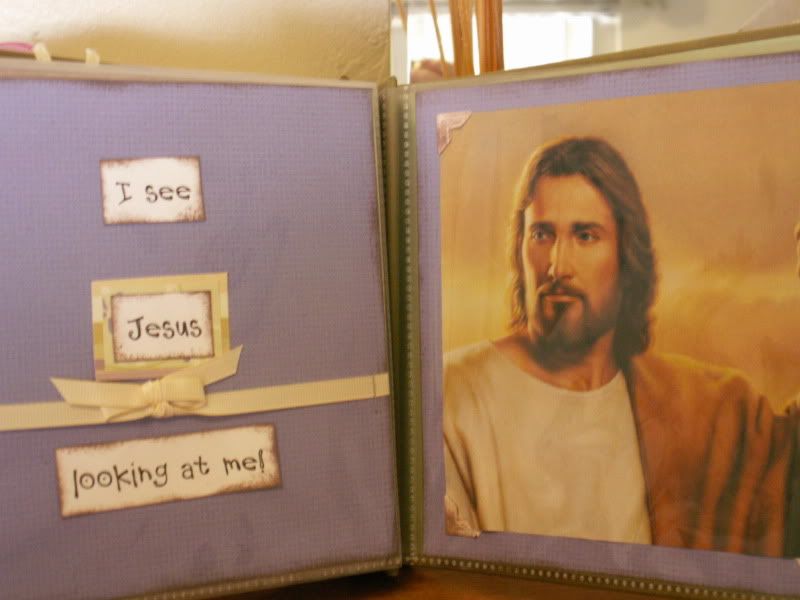 That book couldn't be simpler but it's one of my favorites. :o)
To be continued!!