We did things a little bit different this New Years, breaking the tradition of the way we've spent New Year's Eve for the past several years. Instead, we had our very own Howard Family Party, and it was just as, if not more, fun.
In preparation, we made party hats.
We took regular old, run-of-the-mill party hats, took them apart and cut out cool scrapbooking paper to cover them with.
Spiced them up with some of this goodness:
Added some feather boa (which FYI: when you cut up a black feather boa in your kitchen, it ends up looking like there was a catfight. Black feathers and fur, everywhere)
Et voila:
So then we were ready to party.
To get things started, we listened to this to get us in the mood:
(turn off the music @ the right, on the bottom, if you want to listen)
(I uploaded the video to link to the song and by the way, if you haven't seen this video in it's entirety, you have to. It's so cool and it brought me nearly to tears at the end....but I cry at random commercials sometimes so maybe it's just me! Still....you gotta see it)
Then we headed to our favorite place to celebrate anything:
Can you guess what Jesse loves about Casa de Pico?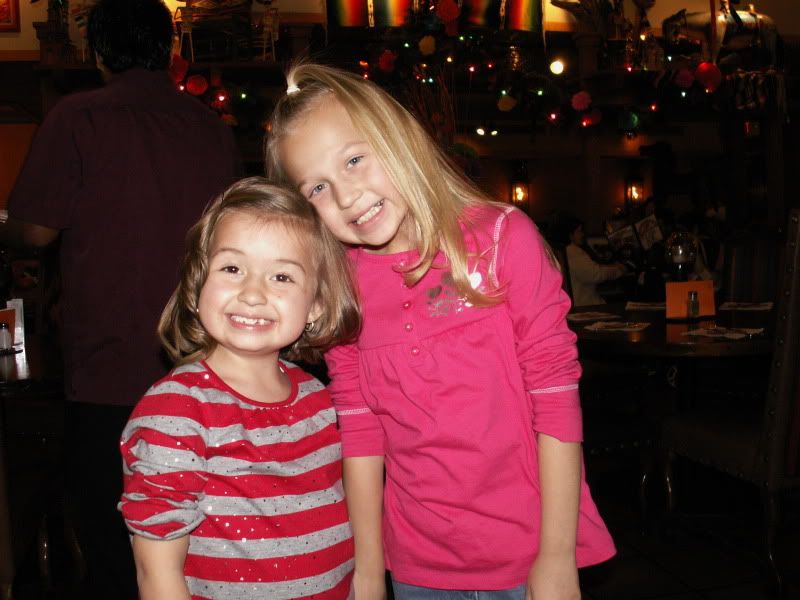 Then we came home and got comfy (jammies on) and continued with our night of fun.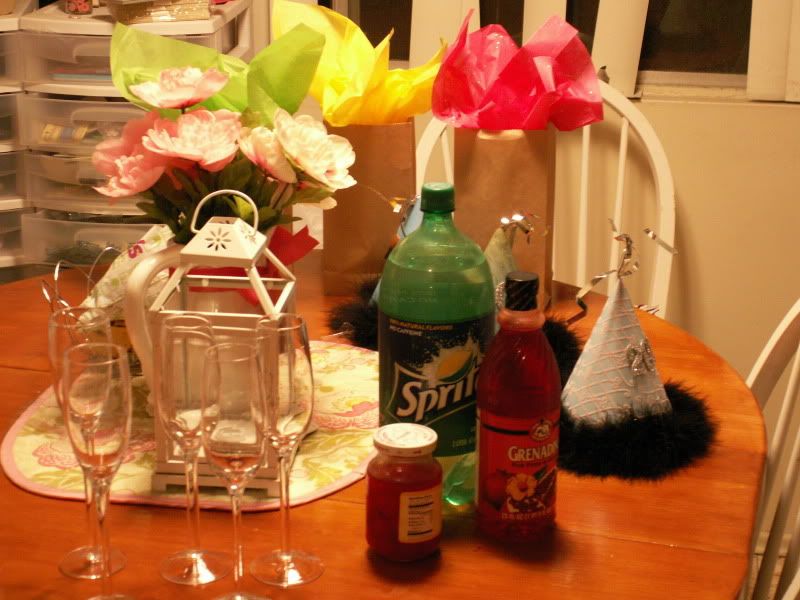 ...our fab party hats, the makings of our Shirley Temple New Year's Eve Champagne, and.....
...prizes for the winner of our wii bowling competition!
(psst: even the 2 runners up got a prize) :o)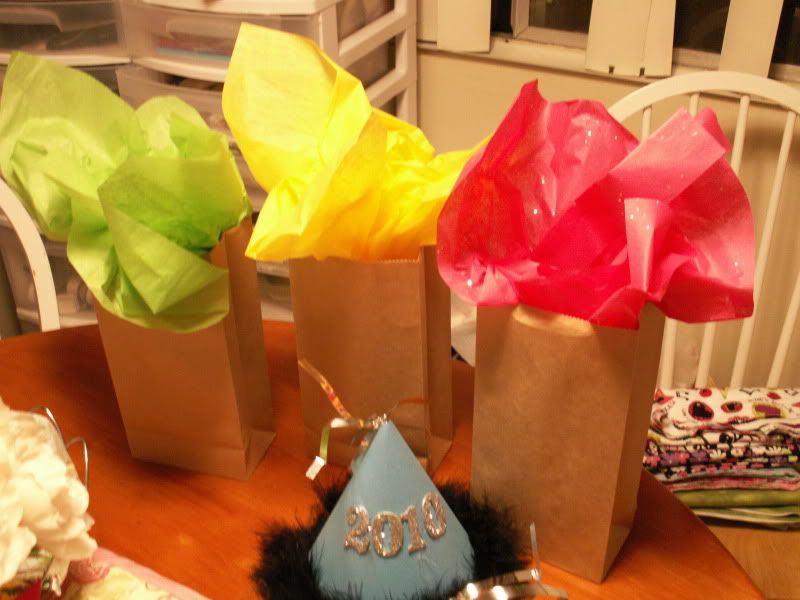 It was a fierce competition, let me tell you. These girls don't mess around!: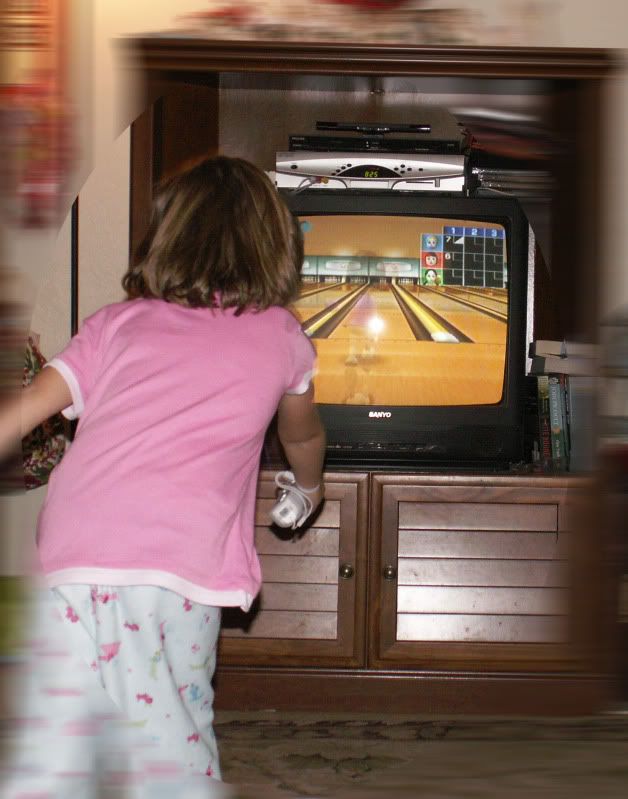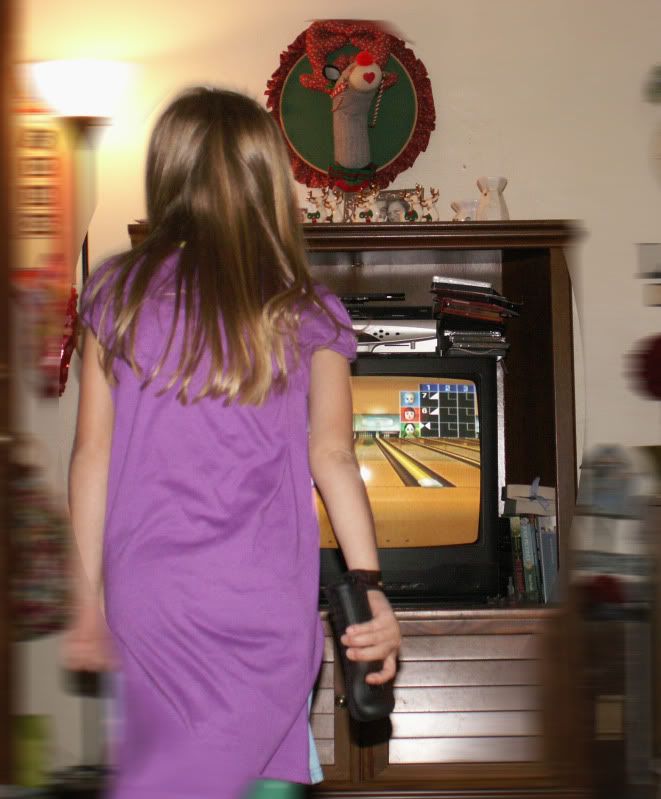 I think Mallory ended up winning.
After opening their prizes, we settled in and got ready to celebrate the New Year, East Coast style (i.e.: we watched the ball drop at 12am eastern time so we didn't have to miss out on any beauty sleep!)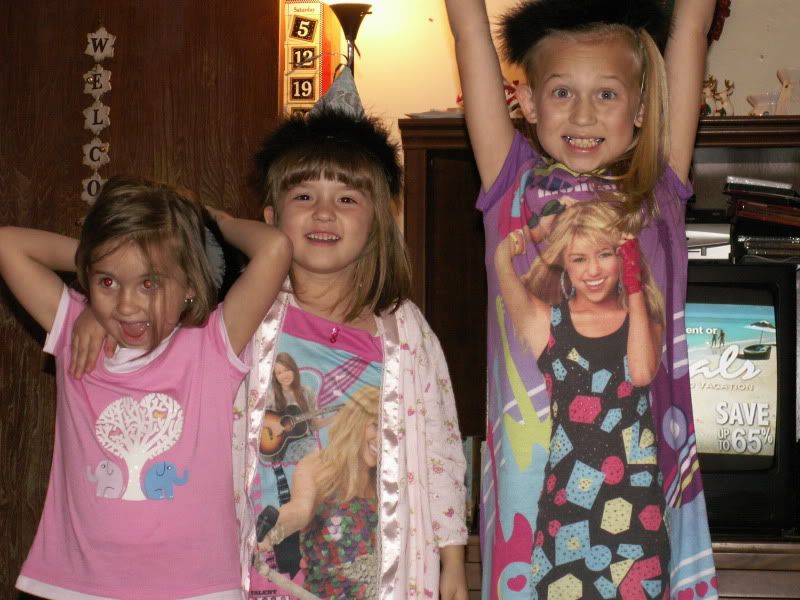 Mmmm...the Shirley Temple "Champagne" was yummy...
especially the maraschino cherries @ the bottom! (my favorite part)