So that thing I was working on during our recent "do nothing day"?
I finished it.
Meow!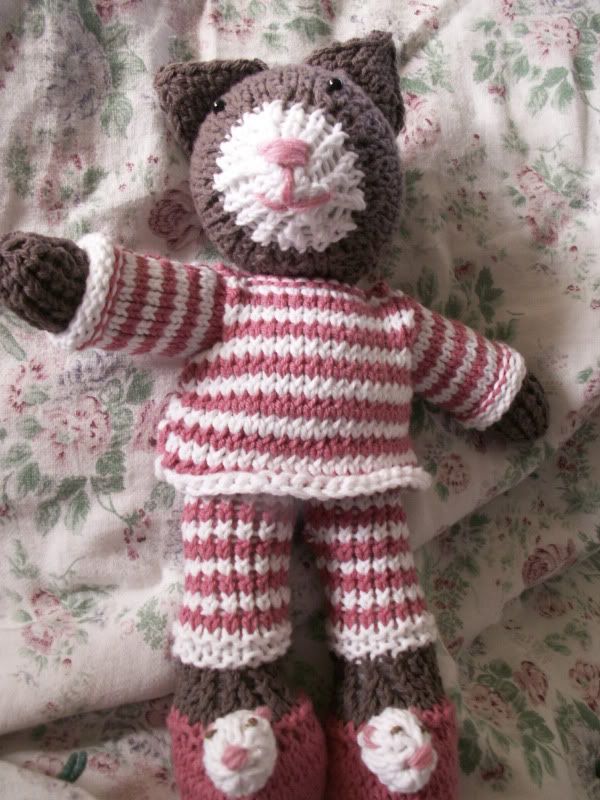 The little mouse slippers are my favorite part :o)
Yep, I think she's a keeper.
And just like our real cat, Bellie, she comes without a litter box,
she's sweet to look at
and soft to cuddle with, so.....
the more cats like that, the merrier. :o)