I don't need an occasion in order to bake.
:o)
I just need the right mood to strike, and I'll spend hours in the kitchen. Sometimes we'll use the baked goods to celebrate whatever day it is ("Happy Tuesday, have some pie!"). And sometimes we distribute the delectibles to our neighbors, friends, and family.
I've also (since January 1 to be exact) been so ready for Valentine's Day. I've put up all our decor, and I just love being surrounded by hearts and ribbons and glitter and red, white, and pink all around.
So when the baking mood hit me recently, the girls & I combined baking w/ papercrafting & made some 'sweet' treats:
We gave some away, and of course we ate some.
I hope the people we gave them to felt as much love receiving them as we did eating them!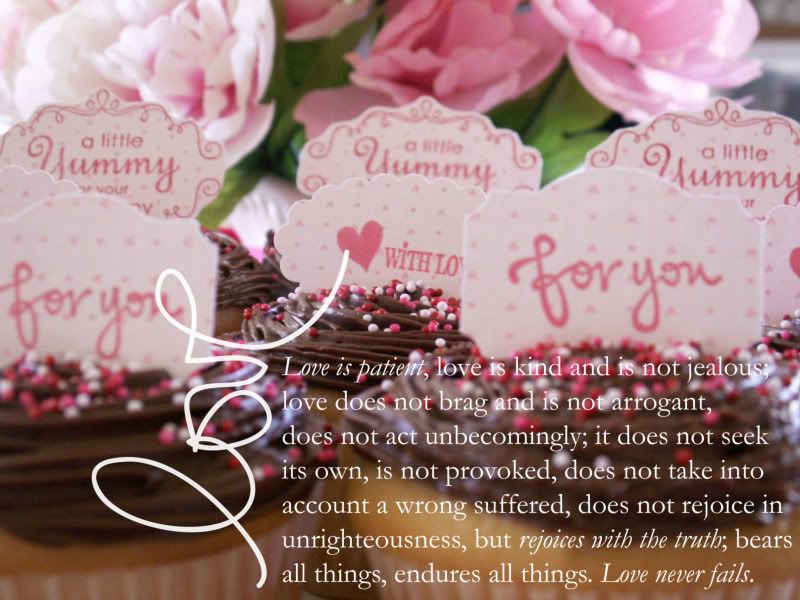 I love the little butterfly on this one:
So sweet!!