....for Valentine's day.


This year the girls' valentines for their classes meet every important criteria:



1. they're cute

2. they're simple to make

3. they don't violate the school's "nutrition policy".... and are therfore guilt-free for Mama. (I felt guilty for days after we handed out the gingerbreadmen at Christmastime)






"How do you make unique valentine's that are super cute and fast and fun?" ......comme ca (like this):

I stocked up on these from Oriental Trading:


















I took some pictures like this: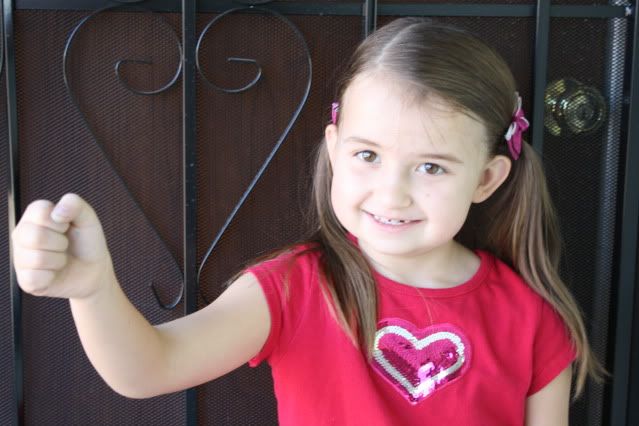 I erased the background and moved the image to a new, pink background, & added text (in Photoshop):





(I realize my photoshopping is a little choppy, but I like it that way.)
I ordered enough prints for each girl's class + their teacher, mounted it on red cardstock, cut slits around the hands with an X-acto knife, and slid the pencil in:







The total cost would seem like a lot (if I told you what it was) but it's about the cheapest I can get away with when there's 95 kids to give goodies to.


Each girl's is a little bit unique & different, because the girls held their arms out different and I used different fonts. I think the pencils are cute, and I love that it's a photo-valentine. (I love photo-anything!)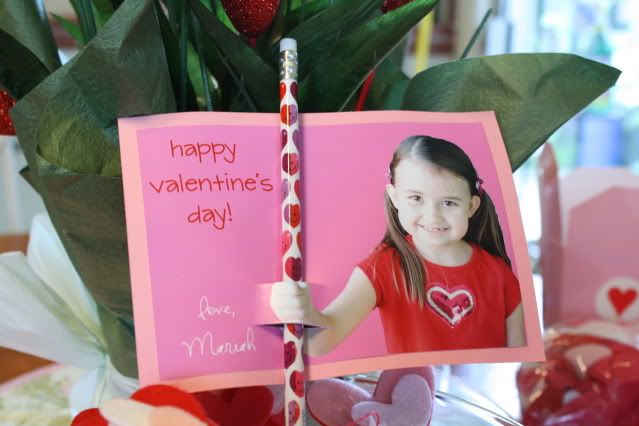 So as of february 1st, I had all the valentines done and in cute bags ready to be taken to school and handed out. If I can be so ahead of schedule and prepared for Christmas this year too, that'll be awesome (and unbelievable).