...when it's not on the wii!


The girls are pro-bowler's on the wii. We spent an afternoon doing it the real way, and it was much harder for them (but just as fun).









Bowling balls are SO heavy when you're 6.....









And when you drop it at your feet, it takes a good 10 minutes of anticipation before it finally reaches the pins: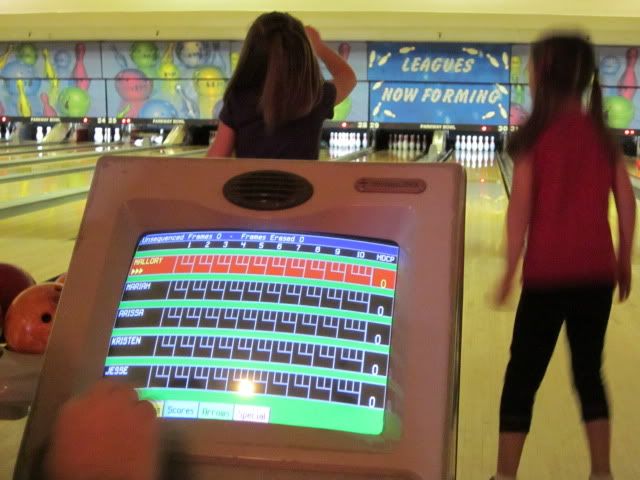 But still. The sounds and the funny shoes and the gutter balls and the nachos....it's all part of the experience. You don't get that on the wii.