The daily devotional ribbon page-markers were probably the quickest craft I've ever done, and the easiest too I guess, but as far as sewing (like, with a machine), it doesn't get any easier/faster than these: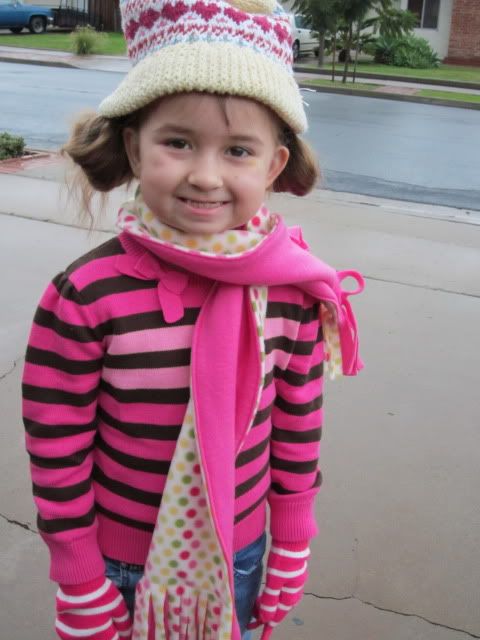 Fleece scarves.


(Come to think of it, I also knitted the hat Mariah is wearing in that picture....but it was neither quick nor easy)



(Come to think of it -again-, her sweater and mittens are knitted too...what if I had knitted her whole outfit. That would be awesome).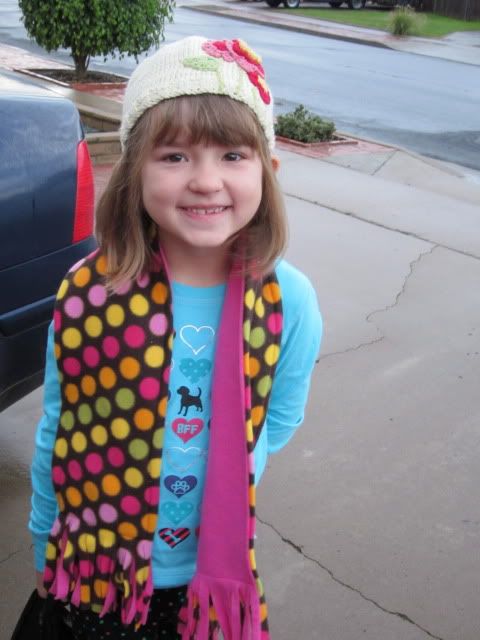 I got a book from Amazon of clothes patterns for "girls & their American Girl dolls". It's a bunch of cute outfits to sew for girls, plus wee bitty matching ones for their dolls. I love it and can't wait to make everything in it (in reality I'll probably never make anything but the scarves!). There's a matching fleece hat that I wanted to do but after making SIX scarves, I was pooped.







It's almost not visible, but Arissa's American Girl Doll was warm & cozy this cold morning because of the tiny little scarf I sewed for her (matching Arissa's):