My sister-in-law had a baby shower last weekend, and I only had a short time to come up with a gift, so this is what we gave: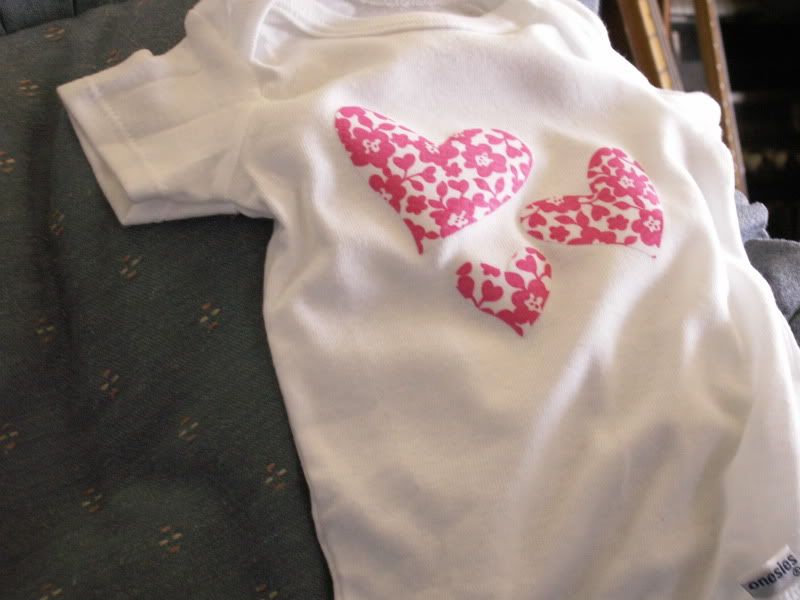 Plain little baby onesies that I added some appliques to (cut with my Big Shot diecutter).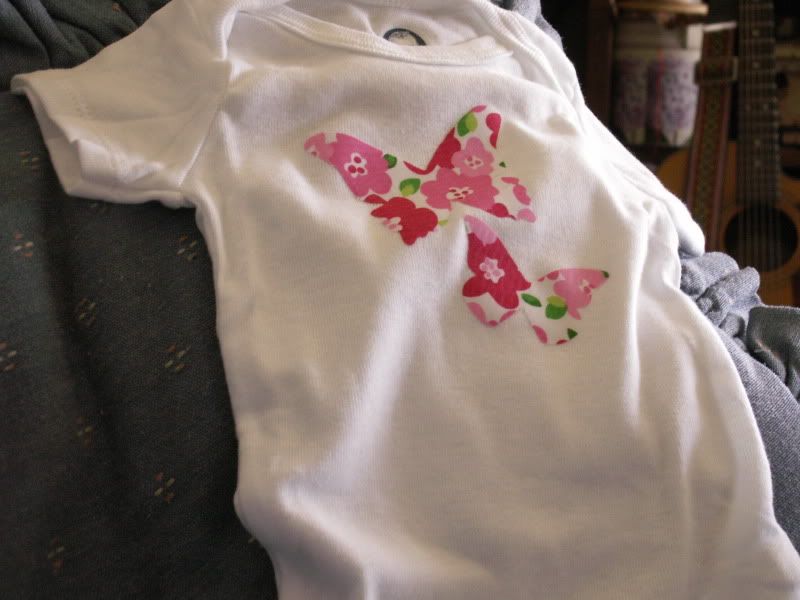 I didn't have time to stitch around the edges of each applique like I wanted, but that was ok.
This one was my favorite...
...because of the bum:
:o)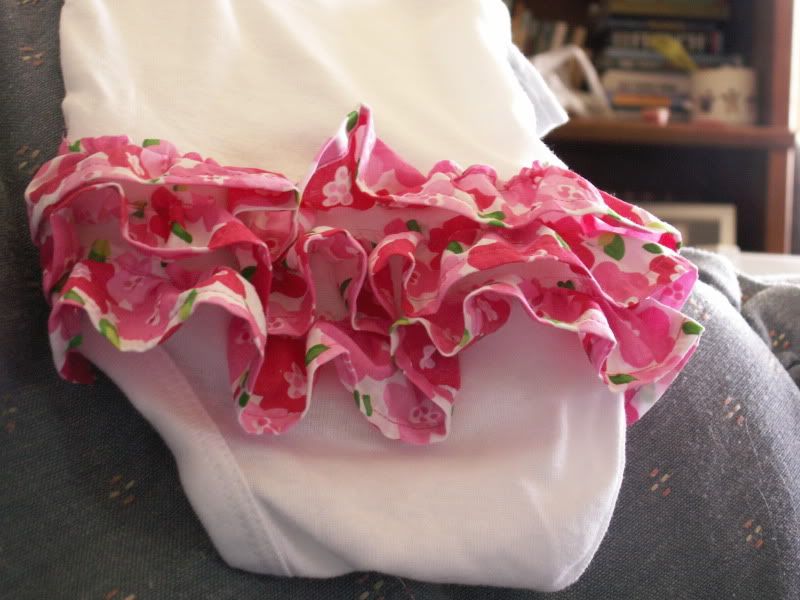 I found the idea for a "ruffle-bum onesie" online, and I wanted to make it right away. Then, even though it was short notice, I was given a reason to actually do it. Love how that works.
I wish I had a chubby-bummed infant of my own to model it.
Maybe I'll add some ruffles to the girls' underwear instead. :o)