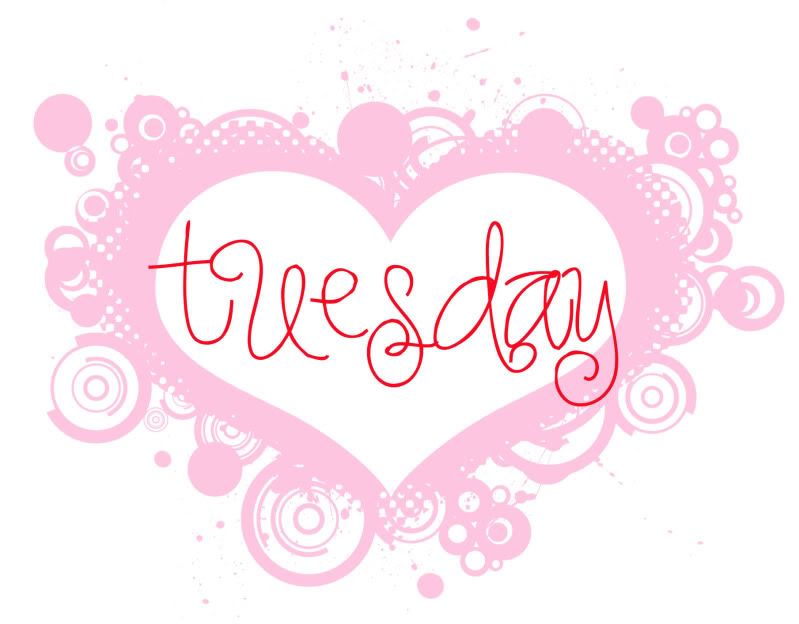 3/4 of the stuff I made for Valentine's Day, was made with the help of this: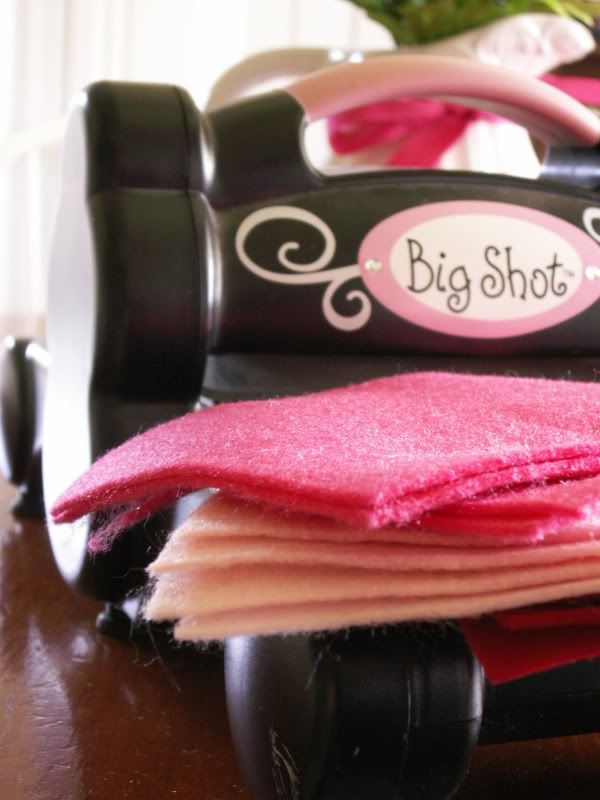 I love die-cutting stuff. It makes crafting (especially mass-produced crafting) SO. VERY. EASY.
And that makes me happy.
I needed lots of hearts....so I die-cut a good 200 or so in a matter of minutes.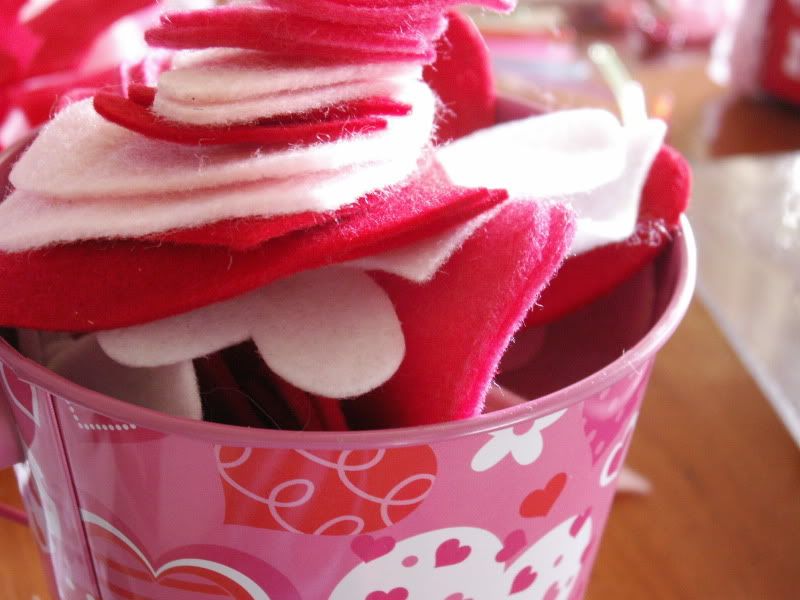 The first thing I used them for was this heart garland: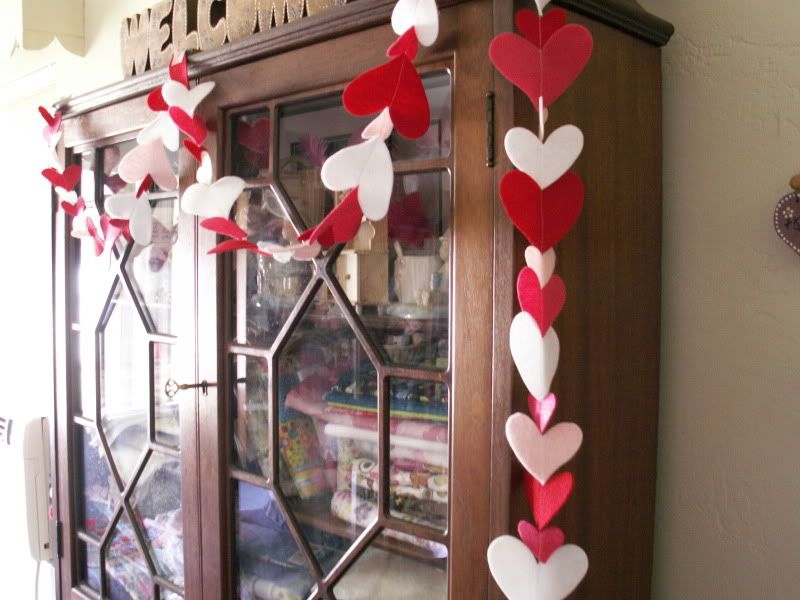 It was so easy & fast to make. I just sewed a straight stitch while adding heart after heart in varying sizes & colors.
I took one to work to hang up, and one is hanging in our living room, draped over pictures I love and some of the books in our Valentine's Day collection: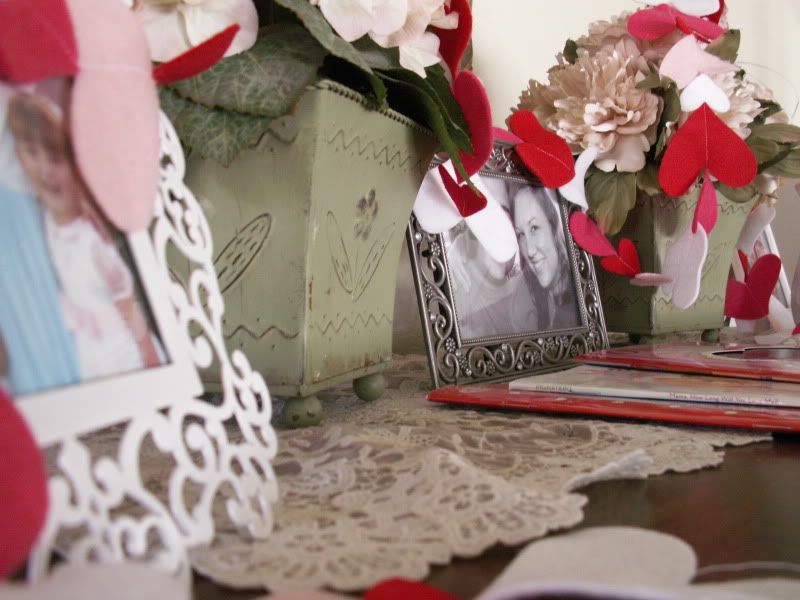 I'm totally going to do the same thing for other holidays!
I also used some of those hearts to make headbands for the girls, to match their Valentine Day outfits: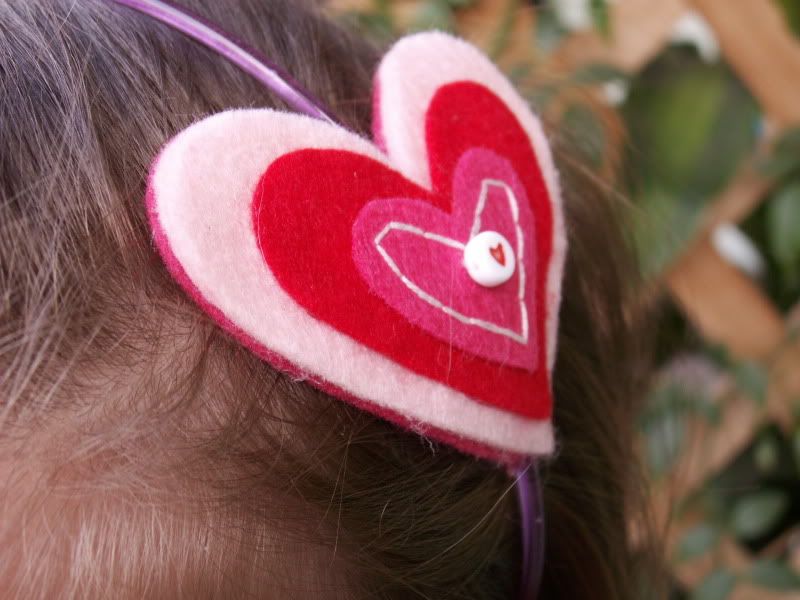 That's all I got for today.
I have piles and piles of hearts left....maybe I'll go sew some up and give 'em away as gifts. :o)