For the girls' classmates, I decided to make little treat pouches filled with Hershey Kisses.....which I learned how to do at a workshop hosted by
Cula
last year.
Last Valentine's, I made them for Arissa's drill team buddies. This year, like I said, I made them for the classmates.

I used a lot of paper, a lot of adhesive, and a lot of yummy Kisses:
My favorite part about them is that once they're made into little pouches, you crimp the ends so they resemble a store-bought item (the original project likened them to "sour cream containers"....but no sour cream I've ever bought came in packages like that. To me, they're more like a kind of ice cream/push-up/sno-cone thingy I remember from my childhood).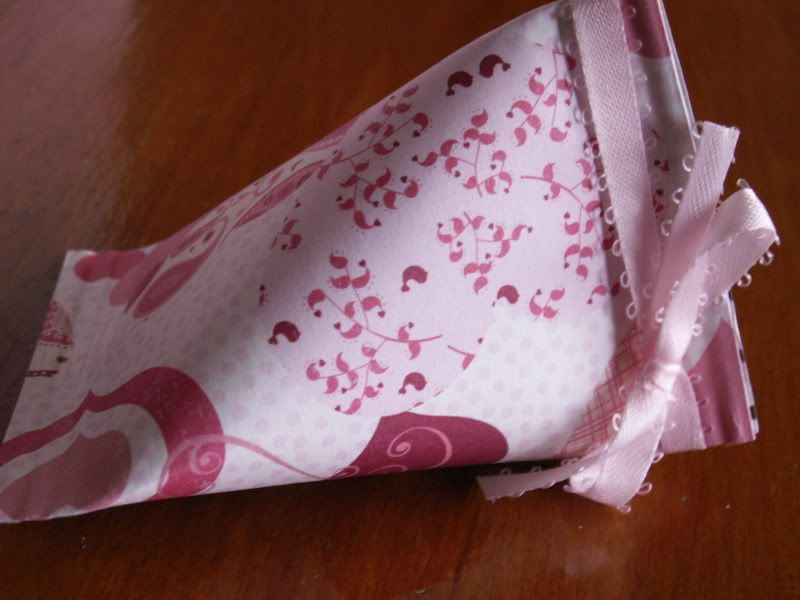 What happens when you have 108 of these to make, and want to get it done in one evening?
If you're me, you rush and end up (once again) "half-assing" it, so to speak. I ran out of the super-sticky adhesive half way thru, so I used some other stuff that I had.
The next day, the adhesive had given out and all the little pouches opened up, Hershey Kisses everywhere. And I had to re-do all of them. I was not a happy-camper. But I can't say I was surprised either...I do silly stuff like that a lot!