No rain in sight last Sunday for the first time in awhile, so we wanted to get out of the house.
We headed out to the tide pools in Point Loma. Knowing full-well it wasn't low-tide, and we might drive all the way over there and only be able to see the standard coastal view that you can see from a hundred different spots in San Diego.
But we figured even so, it'd be worth the drive and fresh air. So off we went!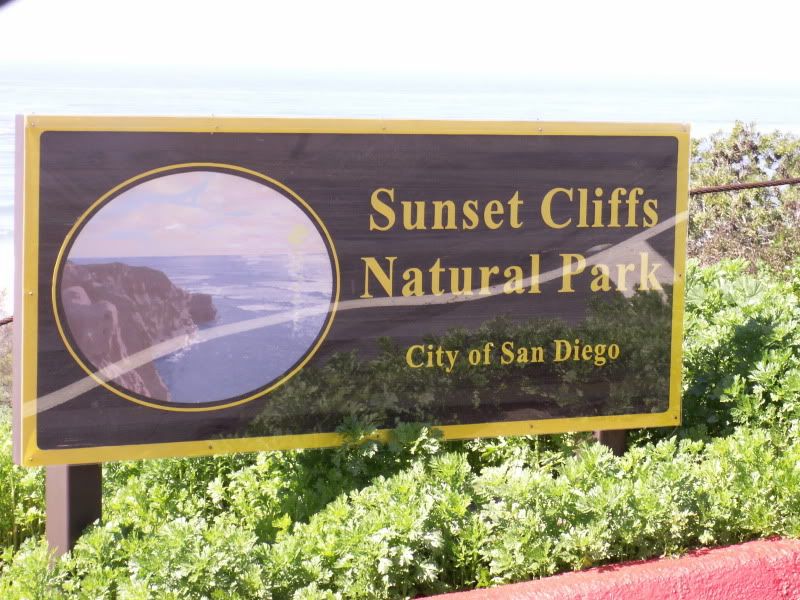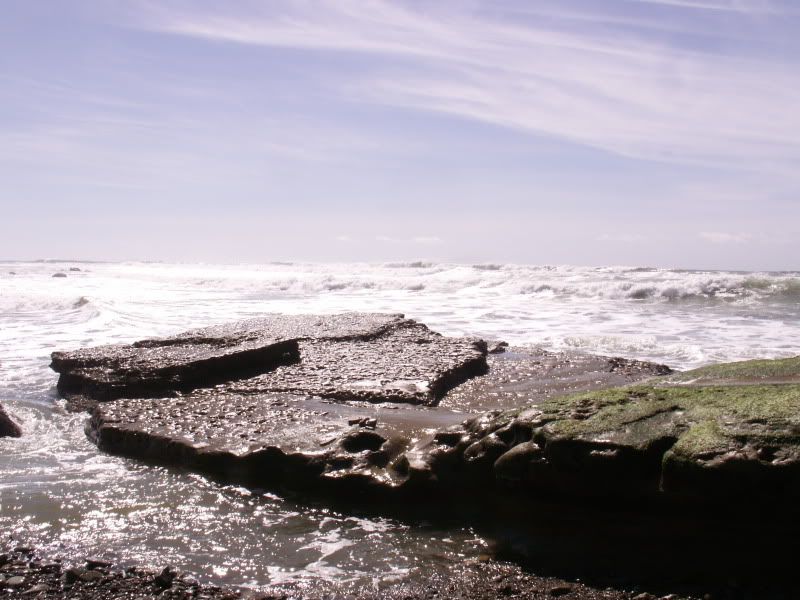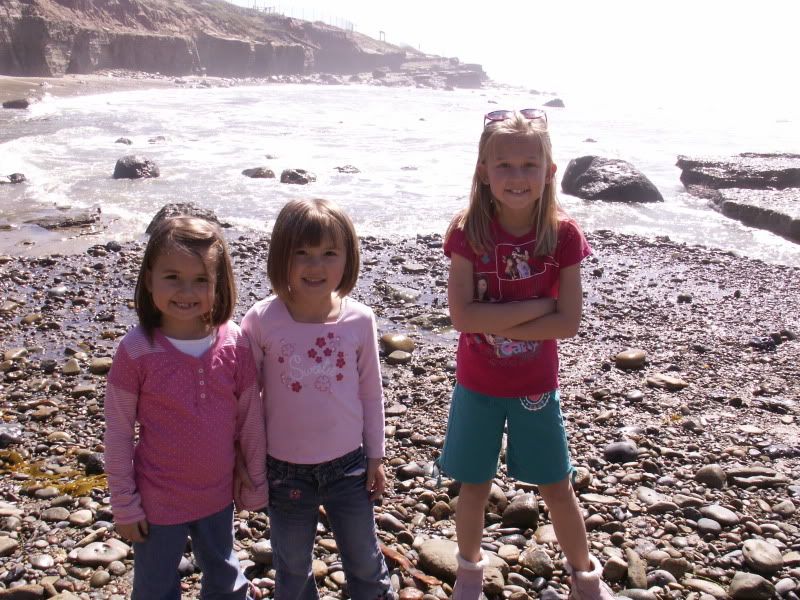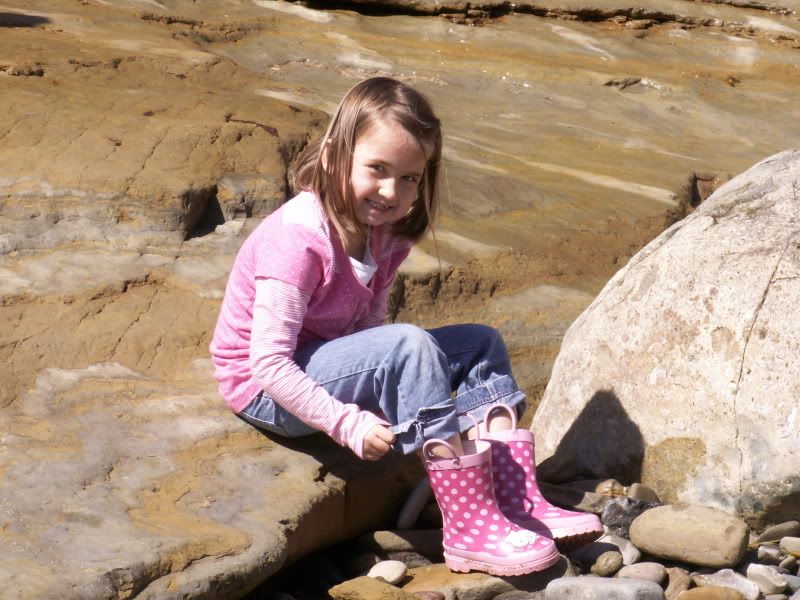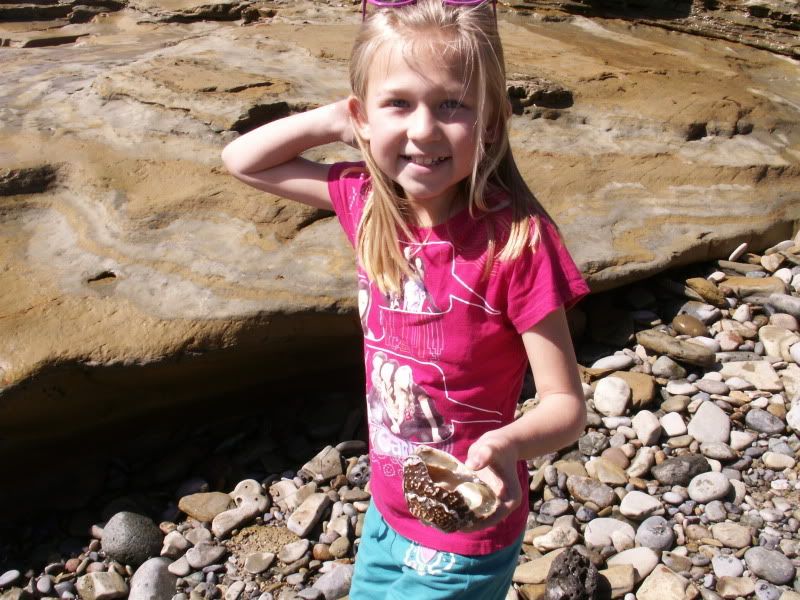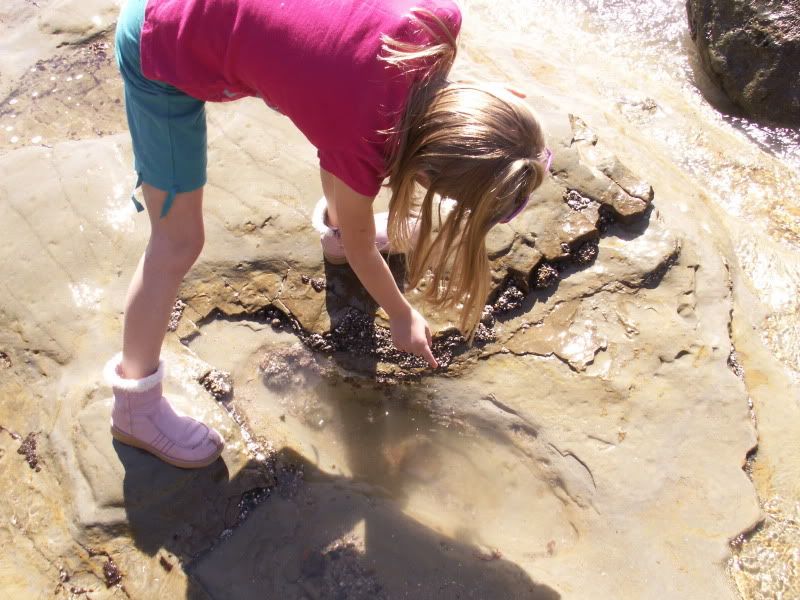 The girls found a rock that they thought resembled a t.v. character....I see it. How bout you?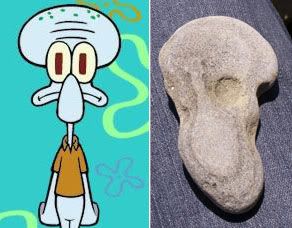 Heading over to the other part of the tide-pools, 4 of us followed the path provided: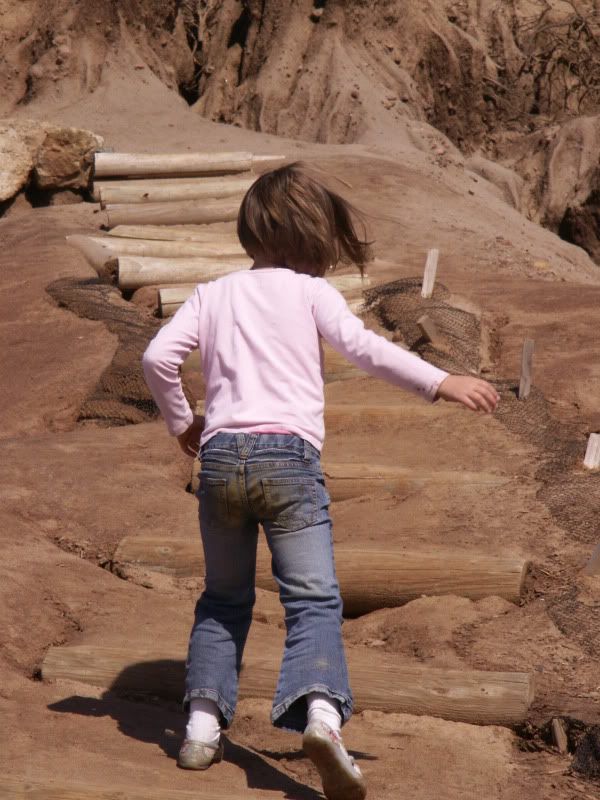 The 5th one (Arissa) wanted to do it the "hard way":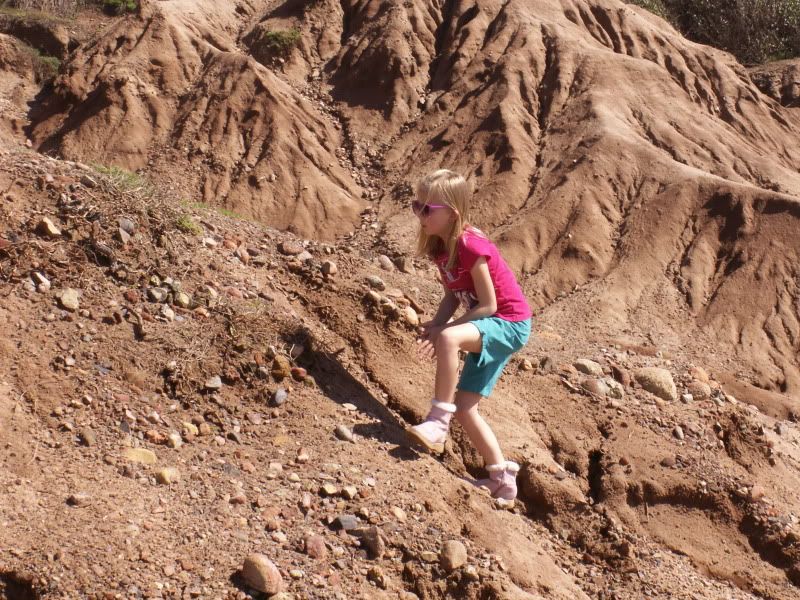 There's nothing like climbing up unstable cliffs in shorts and snow-boots. :o)
But she made it, and was proud of her accomplishment: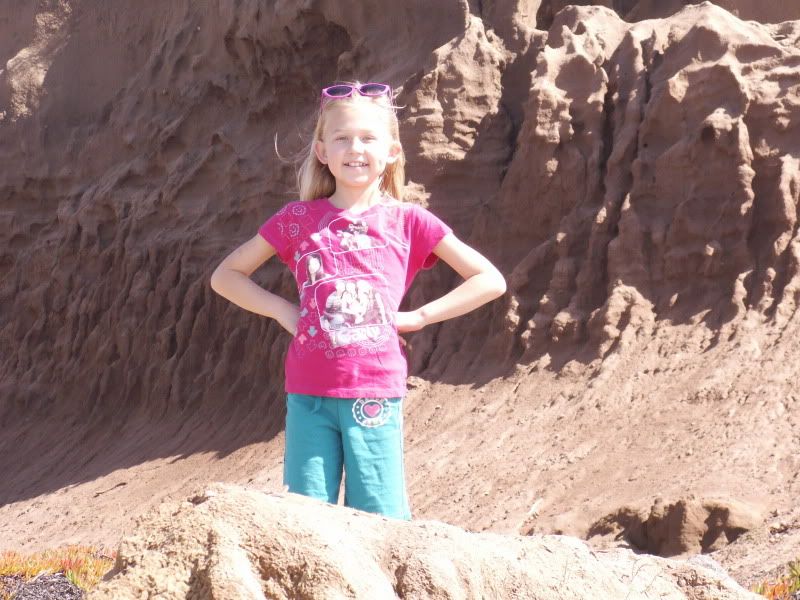 And all of us enjoyed the reward....