edited: yep, I'm aware that a "meastro" isn't someone who plays clarinet. I was hurtin' for titles, what can I say. :o)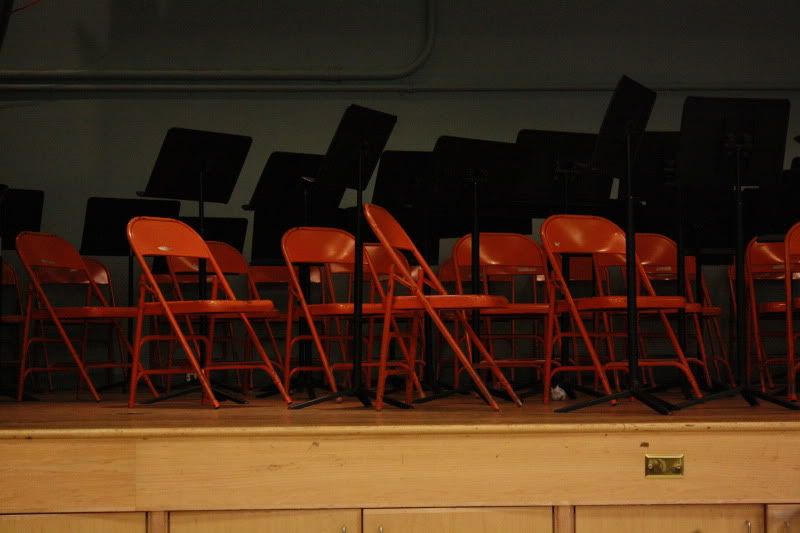 Last week, Arissa performed at her first clarinet concert.
She was so excited!
And just a little nervous. :o)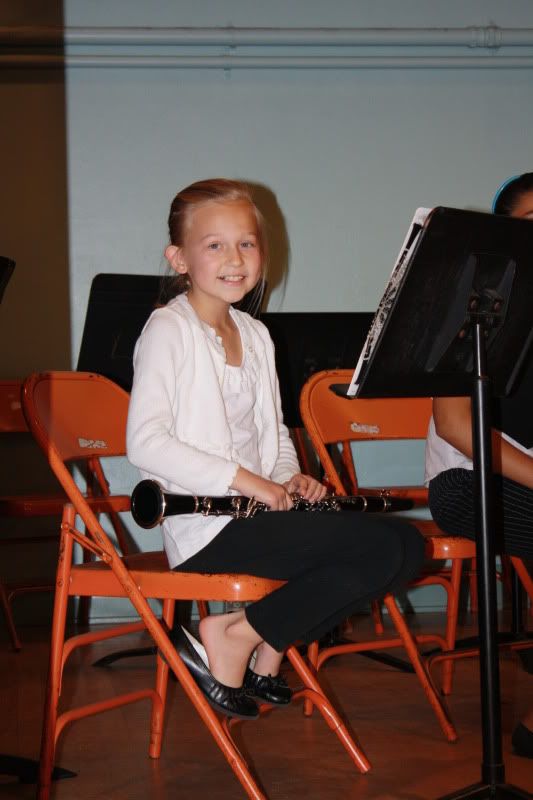 (75% excited, 5% nervous, 20% annoyed with mom for taking so many pictures!)


Posing in her black & white "concert attire":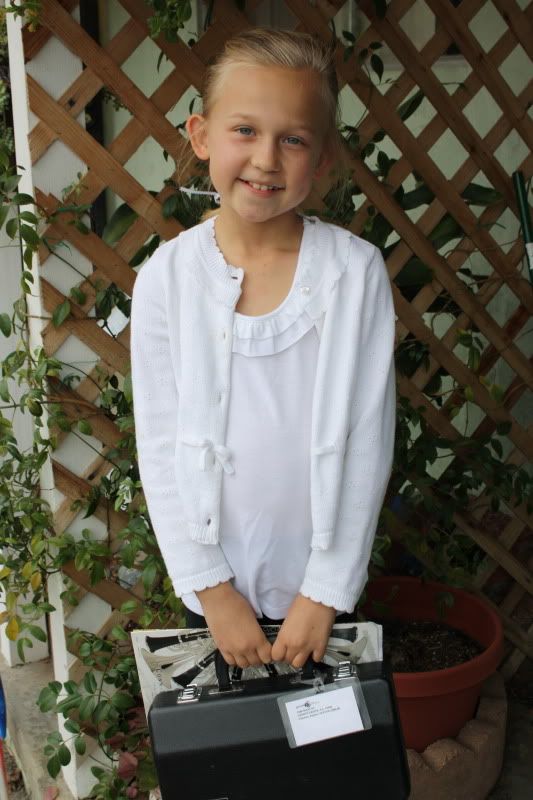 We got there extra early: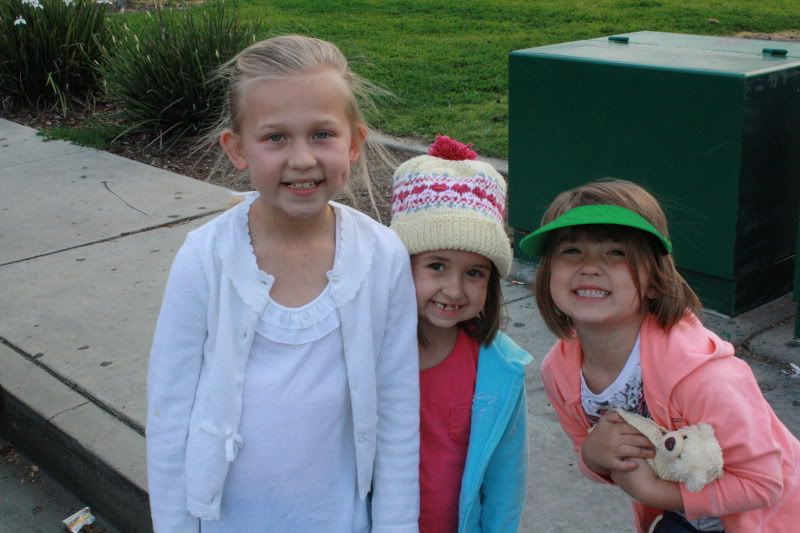 (I just noticed her hair in this picture is kind of wonky...there must have been a gust of wind or something right at the exact moment I took it, because her hair didn't look static-y like that before or after! Hm.)

Anyways.....Arissa did great!
The whole group did. I wasn't sure what exactly to expect from this concert. After all, they are only in 4th grade and maybe there'd be a lot of sqeaks and whistles and general out-of-tune-ness (which still would have been cute in it's own way). But the group sounded really really good. There were a lot of kids and they did harmonies and stayed in time and it was not only cute to see but totally enjoyable too. Can't wait for the next one!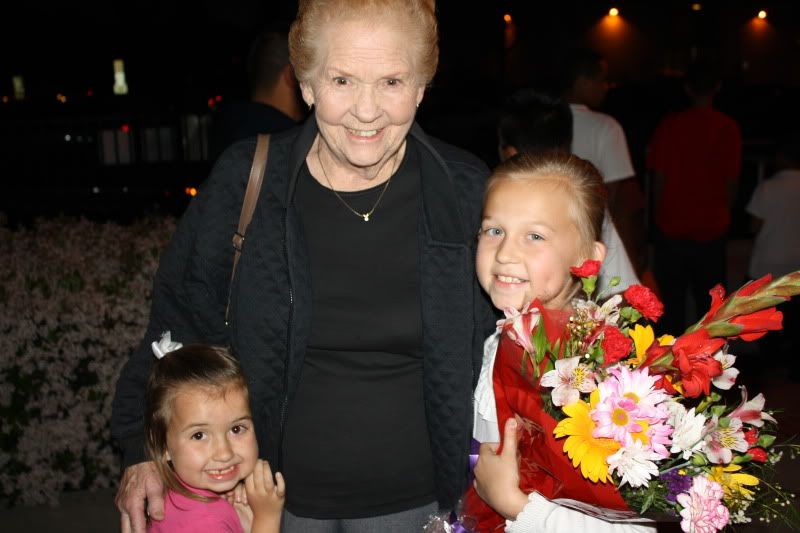 (Where's Nana looking in that picture??) :o)