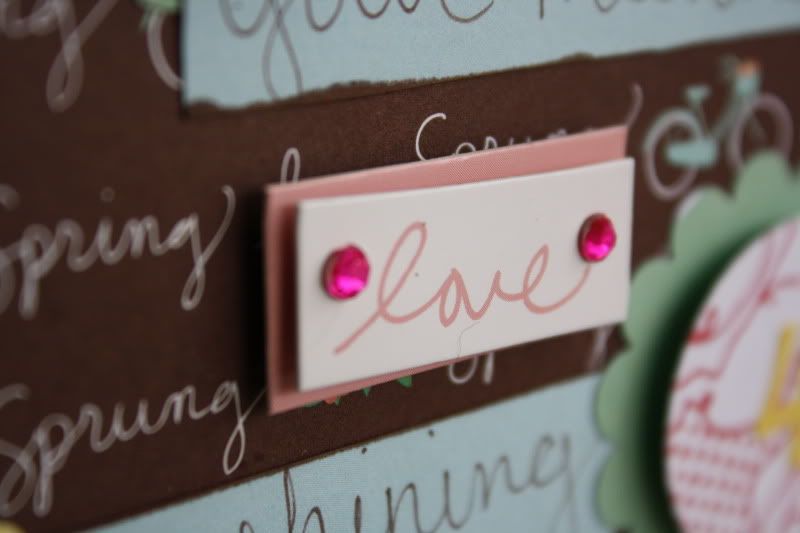 The other day when I had some precious alone time, I combined two things that I love bunches.
Papercrafting....and my big guy & 3 little babes. :o)
I guess that's actually 5 things.

But anyway, it was just me, some pretty music, drizzling rain, and some paper and glue.
~~~~
I collected a whole line of new scrapbooking goodies, but I loved them so much I didn't want to use them. I finally convinced myself that was silly, and a little weird, so I laid them all out on the table and forced myself to put them to use.
I made a simple little wall-hanging.
Listing our "house rules".
So the next time the girls (or Jesse, or myself for that matter) are tempted to act naughty, we have a visual reminder of the rules we agree to live by in order to keep some peace & happiness in our house.
I noticed afterward how "spring-timey" it is. Probably because all the goodies I used are from a new "spring" line. So I'll just have to carve out some more alone time and make one for the other seasons too. Problem solved.
:o)