Guess what Mariah's new favorite thing to do is?
.
.
.
.
.
.
.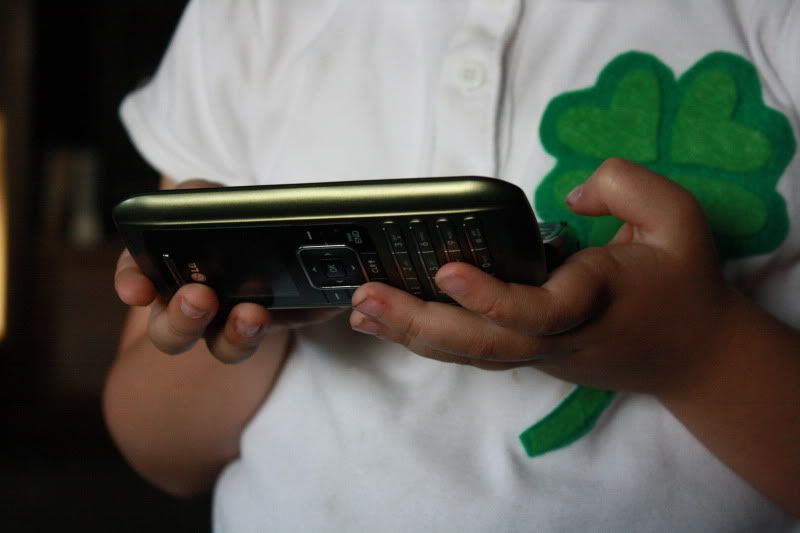 She likes to text.
Of course there's only Daddy to send the messages to, but she still has fun.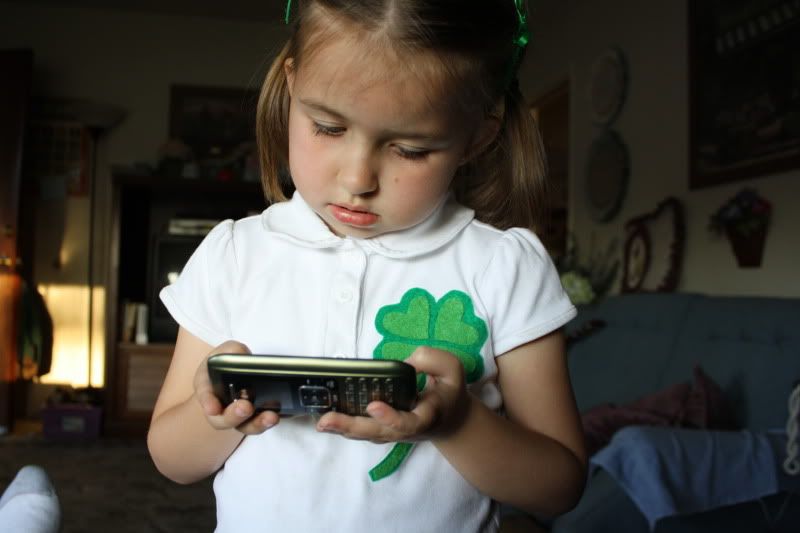 And the other day (can u guess what day it was, by the shirt she's wearing??) she sent one that made me giggle and I had to capture it in a photo.
(typed all on her own):