Mallory was at an extended playdate...she had gone home from school Friday with her BFF, spent the night, and then went with the little girl's family to LegoLand on saturday. She had been thrilled and looking forward to it for weeks! I felt a little "off" the whole time she was gone though...only having to count to 2 instead of 3 every so often to make sure everyone was accounted for!

But of course little Mariah tagged along and enjoyed the show:
There was just no getting out of there without buying some tickets and going on some of the rides!
Mariah and Arissa both went on the inflatable jumpy things about 3 or 4 consecutive times:
Then I tried to convince Arissa to give the giant slide a try. She was real hesitant until her friend Andrew walked up and persuaded her to go for it. They both grabbed some potato sacks and climbed to the top, and slid down together:
Then they went again, 3 more times. :o)
The girls were done after that......well, our supply of tickets were done, so we headed home. I worked on stuff for Mariah's birthday party, Jesse got his brakes fixed.
Mallory came home with a whole new face: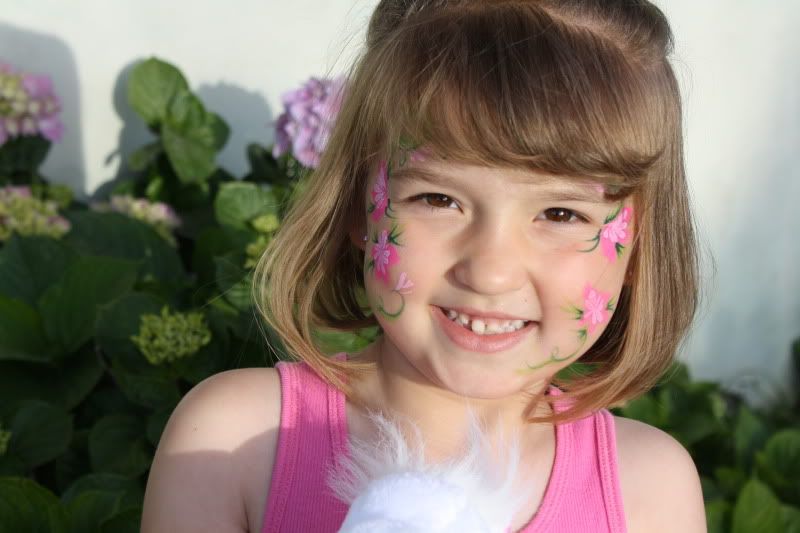 She was so happy with it: "look, Mama! Do you see my face?? I'm a garden princess!". She kept gingerly touching her face every so often to make sure it was still there. :o)