I really wanted to take a walk on Saturday morning.
But my usual routes through the streets of Lemon grove weren't enough to get me motivated, out of bed, tennis shoes on.
I remembered the hike that Jesse and I took awhile back, for his birthday. And I thought "now that was exercise, and that was fun".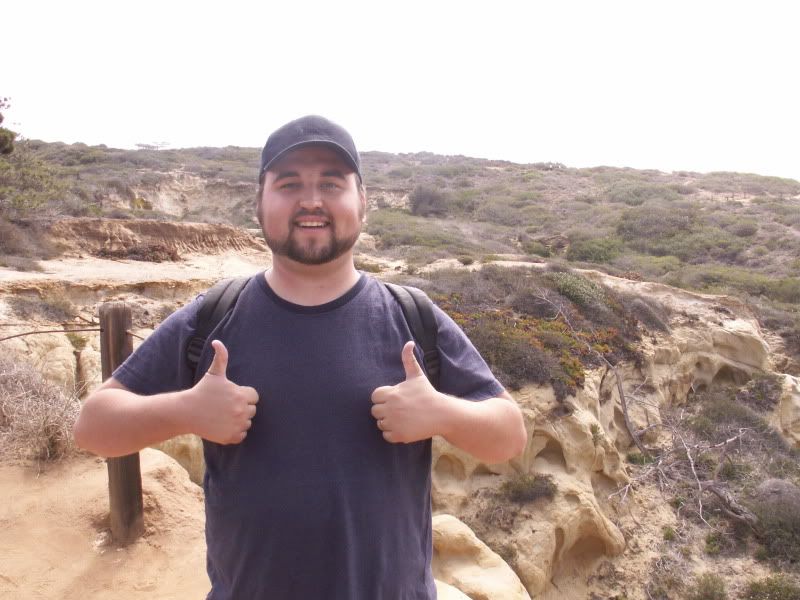 It was lots of fun.
You hardly notice you're working up a sweat when there's such beauty all around you.
So we got in the car, all 5 of us, and went.


Then: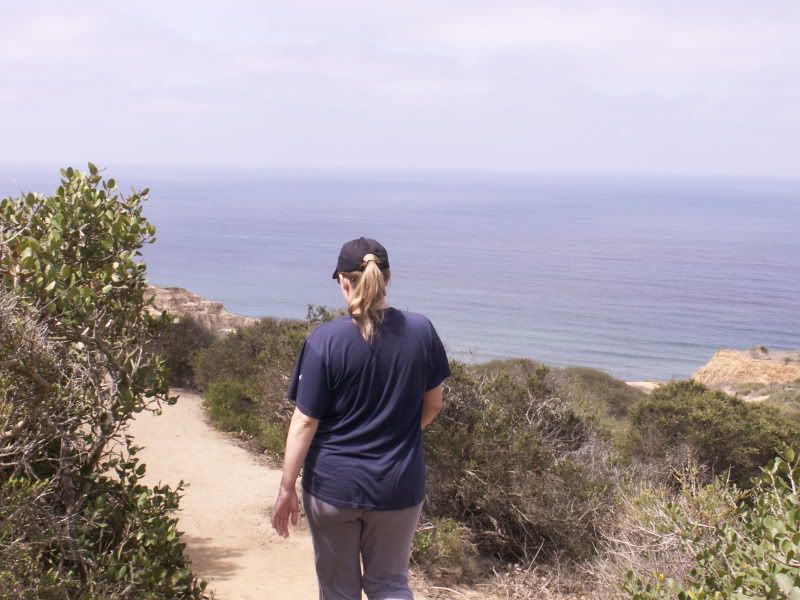 and now: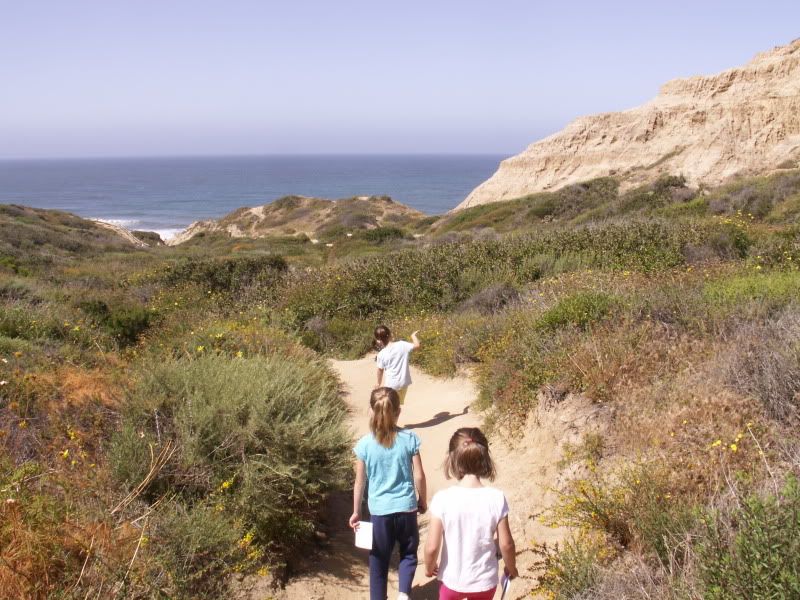 The funny thing was, when Jesse and I (two grown, able-bodied adults) went, we hiked one single trail (there are several) and though it was a work-out, it was all on top of the mountain with a slight incline here and there.
Got our hearts pumping, but didn't feel like hardly any more than a leisurely walk.
However, when we took our three little ones, with short little legs and low-tolerances for discomfort, we hiked the more strenous trail which goes from the very top to the very bottom of the mountain, ending up right smack on the beach.
I gravitate toward the beach anyways....love love LOVE the beach. So as we were hiking along, and we could see it, we wanted to keep going till we got there. Plus going downhill is easy-peasy. :o) So we kept going.
Not until we got to this point, the very bottom, did I look up behind me and go "Hm. This might be a challenge to hike back up". :o)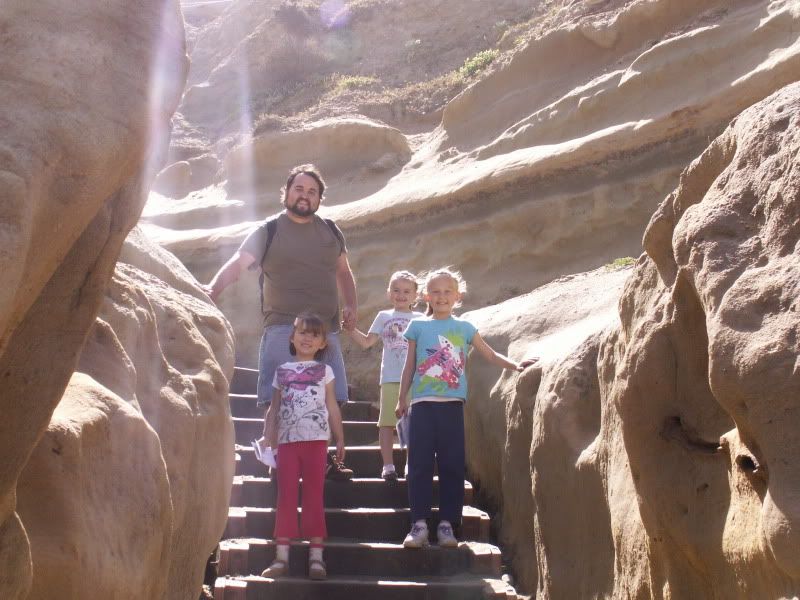 I asked the girls & Jesse "you think we can make it back up?".
But before we attempted it, we played around on the beach a little bit.

Arissa found a heart-shaped rock:
We walked along really narrow slabs of cliff and rock and sand to get around a bend and down to a deserted part of the beach. It was awesome. I wish we could have stayed the rest of the day. Unfortunately, we had a "party" to rush home and get ready for that never materialized.
But enough about that. Water under the bridge, not bitter at all. :o)
Anyways, Torrey Pines was beautiful, the hike made us feel alive, Arissa touched a baby snake, Jesse tried to pick it up with chopsticks, there was only minimal complaining all around, and we made it back up the mountain.
Good times.