We were all set to hike Torrey Pines again, but we got a late start getting out of bed so we had to switch to Plan B.


Plan B ended up being a trip to Presidio Park and the spanish mission up on the hill. We followed one of the paths leading down the mountain, through lots of greenery and pretty flowers and trees.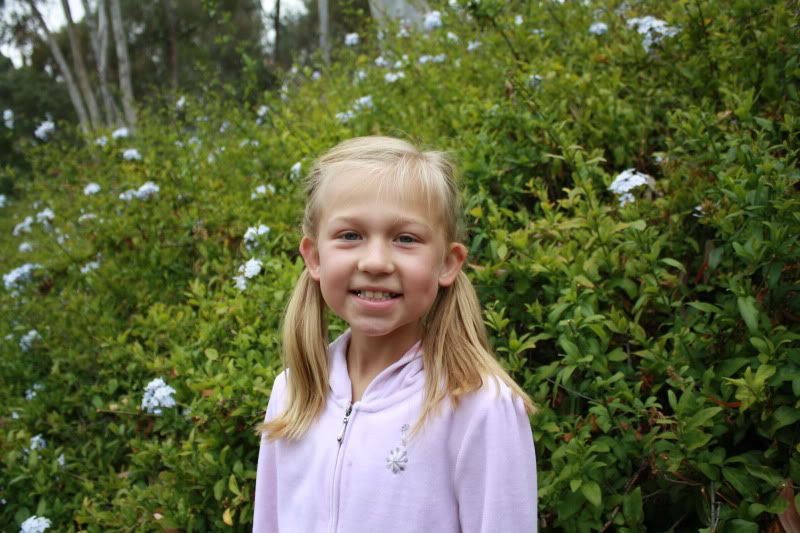 (Sidenote: I wuv those cheeks! More and more I'm noticing them thinning out, and it saddens me to think that one day they might be gone. I'll miss those big old cheeks, on all 3 girls....a perfect spot to land a kiss!)
(Mallory is big on maps. So are Arissa & Mariah actually. Everywhere we go, even if it's Sea World and we've been there 20 million times in the last month alone, they want a new map. Just to see if the whole place has been rearranged since the last time we were there, I guess!)
Once we had gotten back UP the mountain, and reached the actual park, the girls spent some time rolling down the big grassy hill: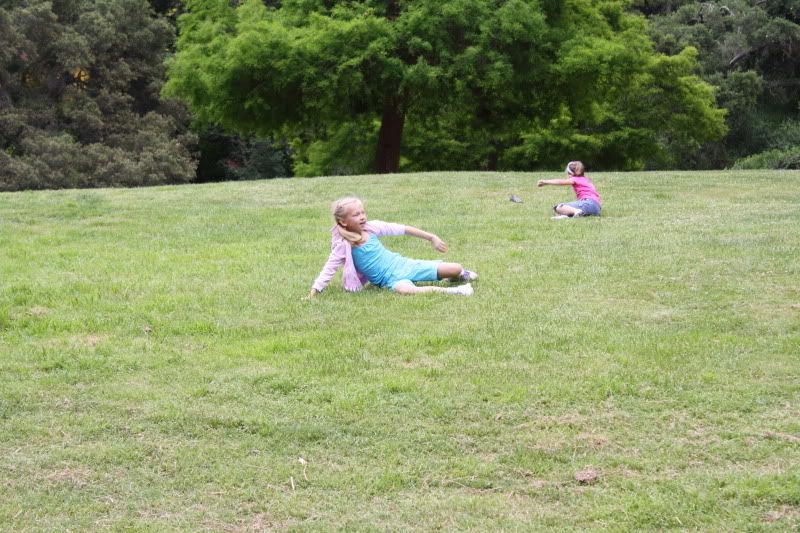 Arissa did about 50 billion of these:
M&M played hide and seek with us behind these big old trees. Jesse said they were like the munchkins in the Wizard of Oz when they make their first appearance to Dorothy. :o) We could hear them hiding there, giggling, then they'd run and switch sides and hide and giggle some more.
Then later that evening we took Nana out to eat:

The pizza and garlic cheese bread were delicious, but the real part worth writing home about was the desert:
The girls each had mugs of ice cream, and us adults shared this:
Empanadas á la mode, with caramel dipping sauce.


So so SO good!