We did our best to create a little "wonderland" in Nana's backyard for Arissa's birthday party.
The table looking even cuter once the seats were filled with sweet, smiley party guests:
A special mini table for the wee ones:
We played party games, of course.
And had a delicious cupcake-cake.
Mmmmm cake!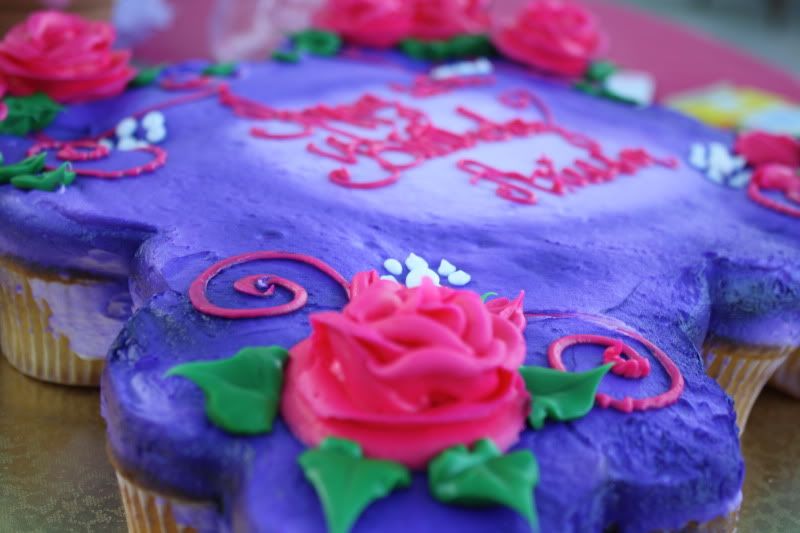 Arissa's friends warned her: if this is wonderland, and she's Alice, then eating the cake might make her grow super tall. Luckily, she stayed her right size. :o)
She got some really really nice gifts.
It was so funny how pretty much all of the clothes she got were of the same color scheme (the same color as her dress). I don't know if that's just a popular color in stores right now, or if the people buying them were like me and chose it cause they thought it would bring out the pretty blue in her eyes. She has a lot of blue in her closet just for that reason! But you can't have too much blue when you have eyes like that!
She was smitten with this card, with a special birthday wish/song from Justin Bieber:





It was a fun little tea party.
Even though we made lots of tea and no one drank tea.
Even though it got dark before we were able to play croquet.
Even though I put the wrong version of "boom boom pow" on my party playlist so in the midst of a sweet, lovely, proper tea party, a slew of explitives caught everyone offguard.
Even still. :o)