Every year we spend Christmas Eve at Nana's: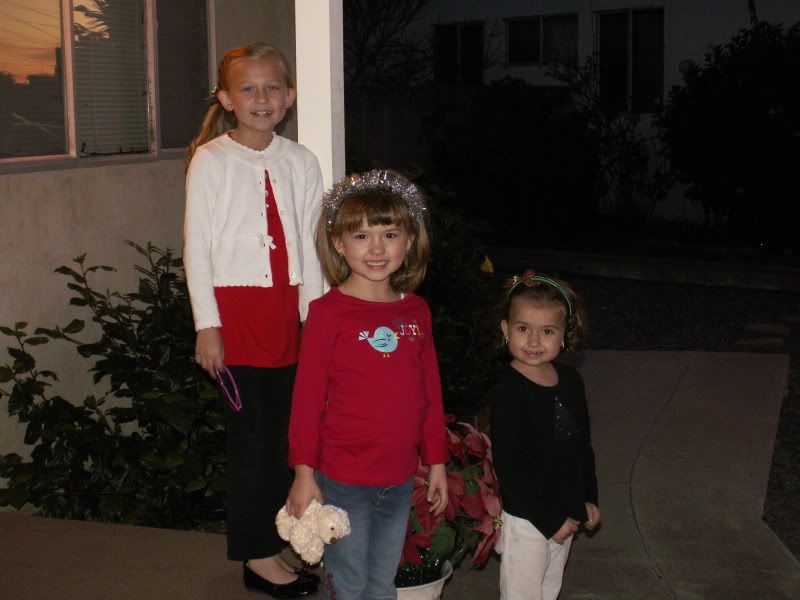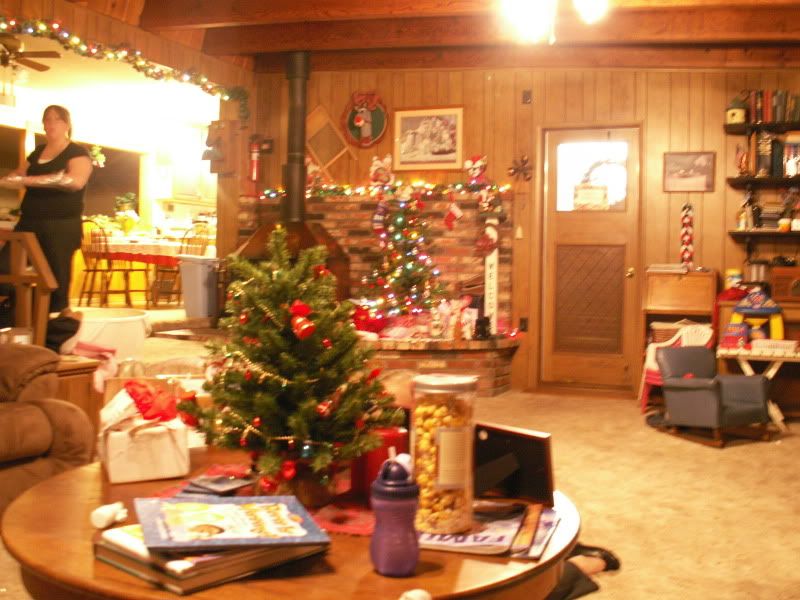 Grandma (Jesse's Mom) and Mallory: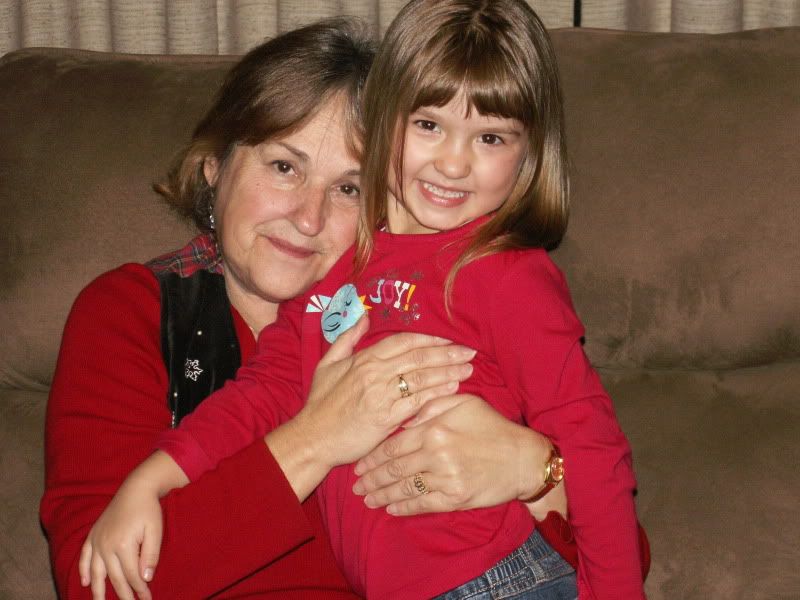 After Nana's, we rushed home to get things in order for Santa.
We set out the cookies and milk, we organized the living room, then we had hot cocoa w/ marshmellows in new Christmas glasses I had bought the girls that day, and we read a few stories.
First, to remind us all of the best gift ever that even Santa couldn't deliver (Jesus), we read "What is Christmas?".
Then, we read "Twas the night before Christmas".
Then the girls went to bed. 8:30! They were so concerned that Santa would be coming by and they wouldn't be asleep and he would skip our house.
The house really was so quiet that "nothing was stirring, not even a mouse". It was nice. :o)