v
v
v
v
v
v
v
v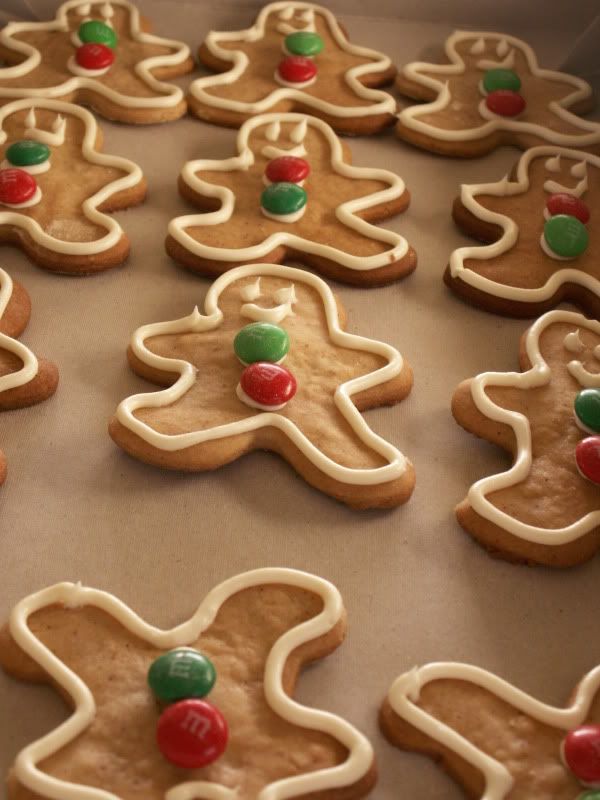 M&M wanted gingerbread cookies as their Christmas gifts for their friends at school. I went out to buy the just-add-water gingerbread mix, only to find it out of stock at every store I went into.
So I figured I'd make them myself.
I made a double batch, I had to use a pot because I didn't have a mixing bowl big enough to hold all of the dough. You have to roll out the dough when it's warm, or it gets crumbly. So while the girls were at dance, I set to baking, rolling, cutting, and cooking about 75 of these guys: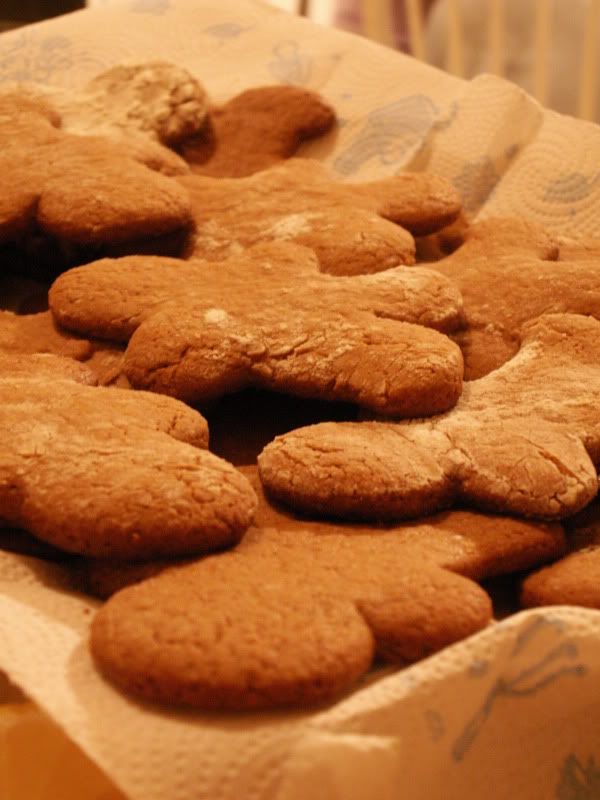 Now I've learned in the past that if I want stuff to turn out right, I need to have more patience (i.e.: you can't put icing on stuff right out of the oven cause the icing melts and gets all thin and runny and gross). So I had to let the naked men (!!) sit overnight, and the next night we had a rendezvous again.
I came home from work 2 hours early just to be with these men. They are, after all, super cute and they smell so good. :o) I iced all of them, and gave them smiling happy faces and buttons, then let them sit around...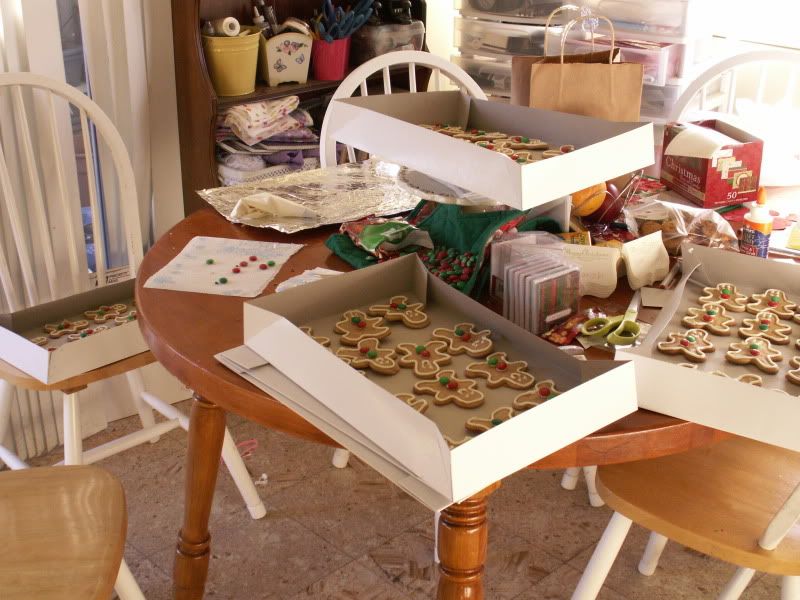 ...until I could finish the next and final step of packaging them up and getting them ready to send off to school. (Cause I've also learned in the past that I can't package them up after icing them, or the icing is still moist and will get all over the bag and make a mess, as well as one ugly holiday hand-out!
So we packaged them and got them ready to send off to school:
Also ready to send to school were Arissa's jingle bells, for her 36 classmates: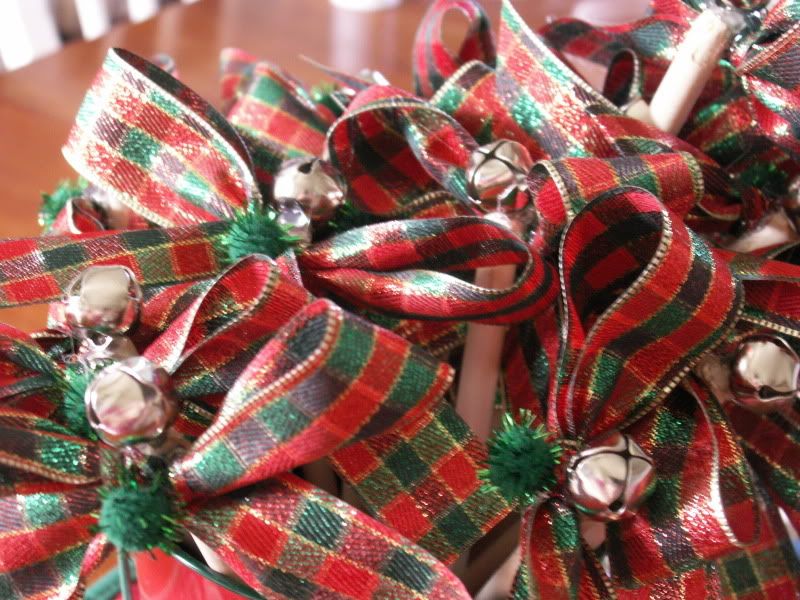 ~~~
Prior to my rendezvous w/ the little men, the 5 of us also made some (with the just-add-water package I was able to buy back in August but NOT in December!!), and the girls had fun decorating theirs: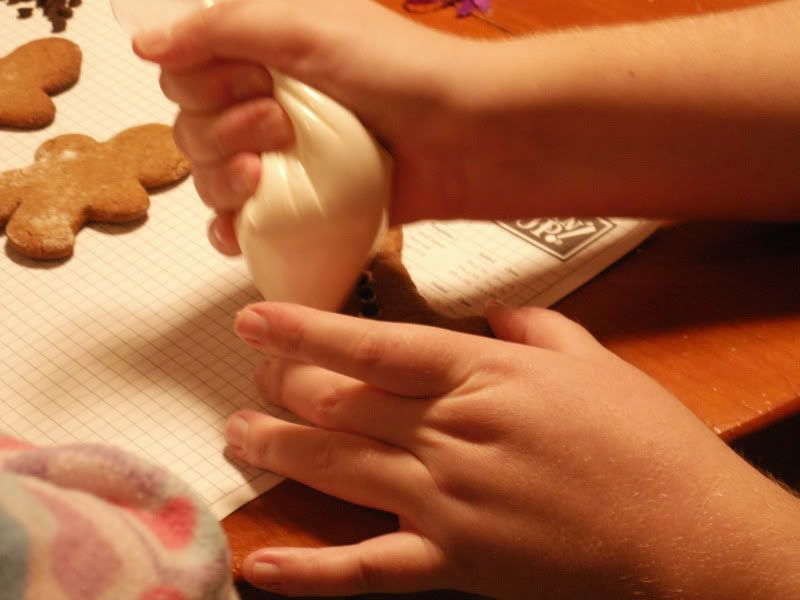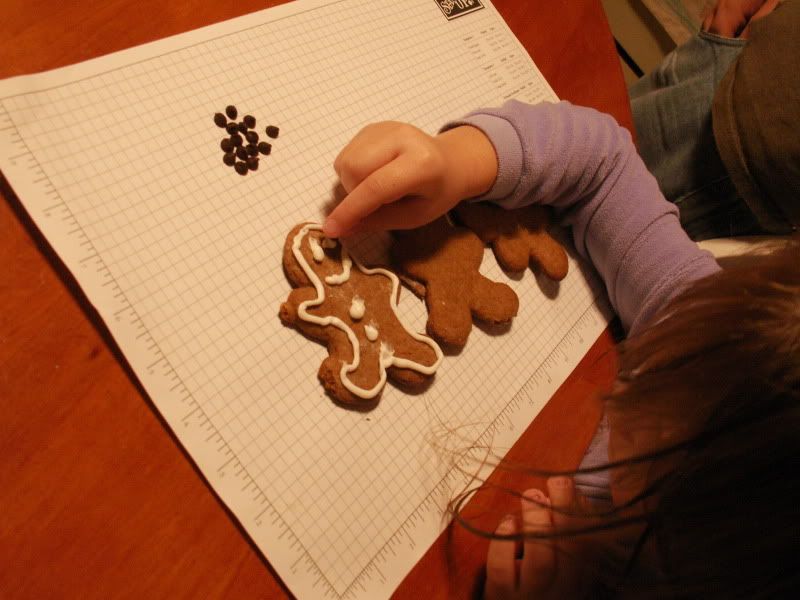 Mallory realized she could cut out the middleman (the gingerbread man) and just get right to the best part, the frosting: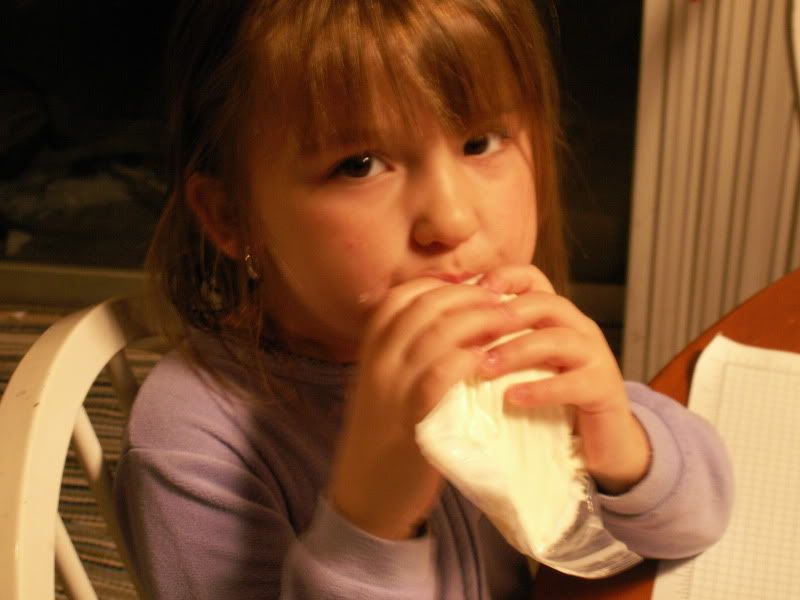 It was fun watching the girls decorate them, and it was also fun (albeit labor-intensive and somewhat stressful making sure they were done in time for the last day of school before Christmas break) to make them from scratch and have the house smell like ginger and cinnamon for days.