This will post on Christmas Eve, but as of writing it a week earlier...
I am officially,
100%,
sigh-of-relief,
done with our Christmas gifts!!
And it feels so good!
And even better than that feeling is the fact that even though Jesse & I didn't get our Holiday bonuses this year (which means we had a combined total of about $500 less to spend on gifts), I think this year's gifts are better than any years before. And I don't even mean quantity, I'm talking quality. Since we didn't have a dime to spare, there are no gifts that are just there to fill space under the tree. (I had wanted to go so far as to only give 3 gifts to each girl, tying in with the Christmas Story & the Wise Men and all that. I've thought for a few years actually that it was a neat idea, but Jesse wasn't havin' it!) We didn't have the luxury of going overboard, so I'm hoping the girls will be able to really appreciate each and every gift.
I started in August, and I made a LOT of gifts this year. Not counting the girls, we only bought 3 gifts for the others that we're giving to...the rest are handmade. I love love LOVE Christmas, but I kind of can't wait until the new year when I can begin making stuff again, just because!
I made these scarves for each of the girls' teachers, plus a few friends:
I made these for some other friends (I'm only showing pictures of the ones who I'm pretty sure don't check my blog so it won't spoil it):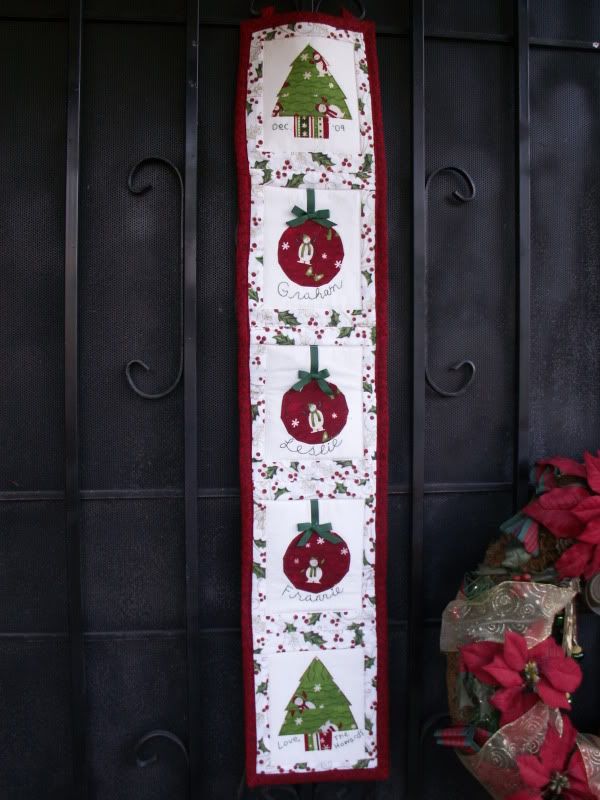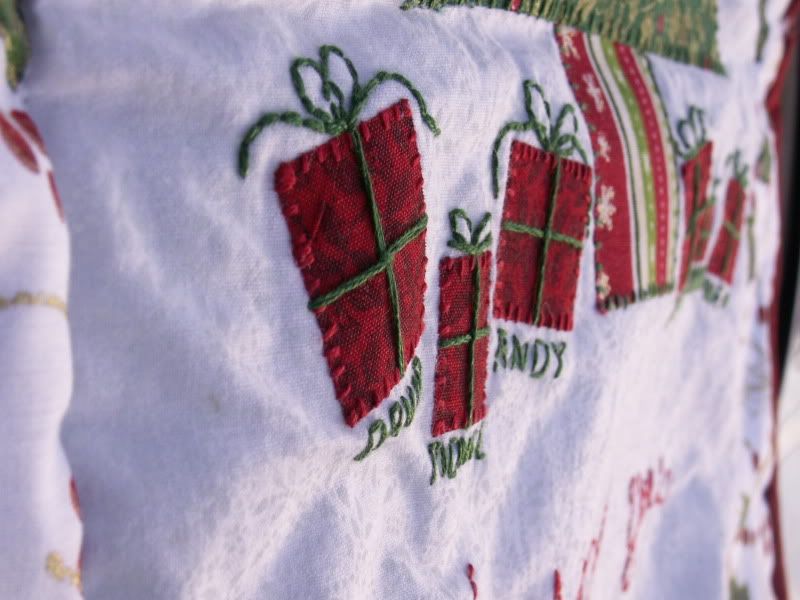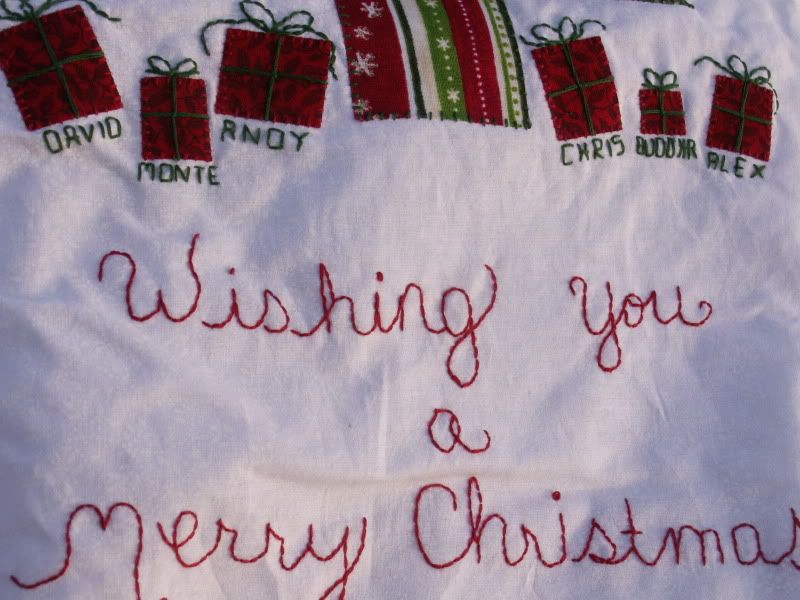 Jesse & I spent this weekend and last weekend getting 98% of everything wrapped: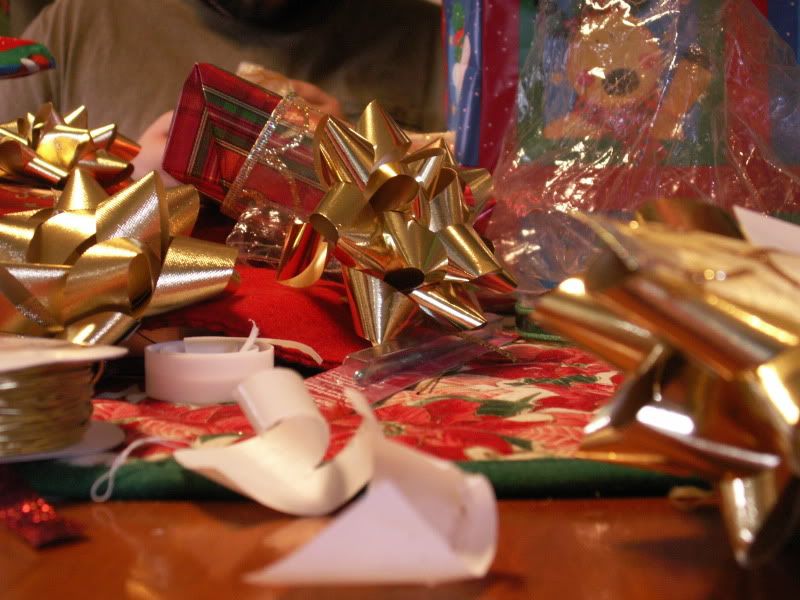 And now there's just 5 more days to go...