Mallory was student of the month....again!
Jesse & I (and Nana) took the morning off work to come see her get her award.
Once she saw us in the audience, she knew....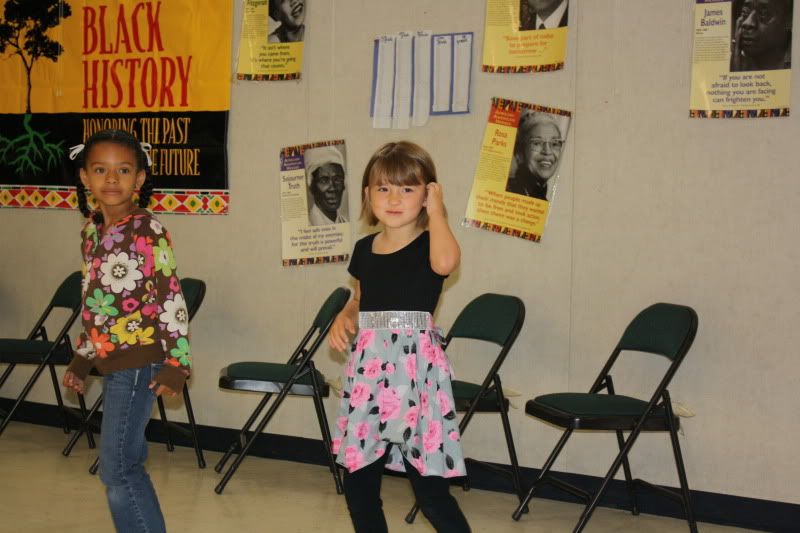 (the fancy dress I set out for her that morning would have tipped Arissa off right away if it were her; Mallory, who likes to be fancy all the time, didn't make the connection.)
Mallory with her much-loved teacher: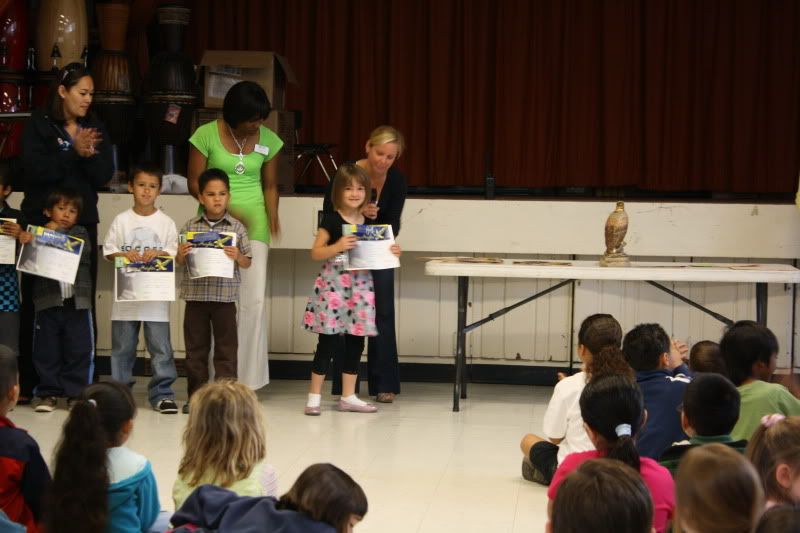 and much-loved friends: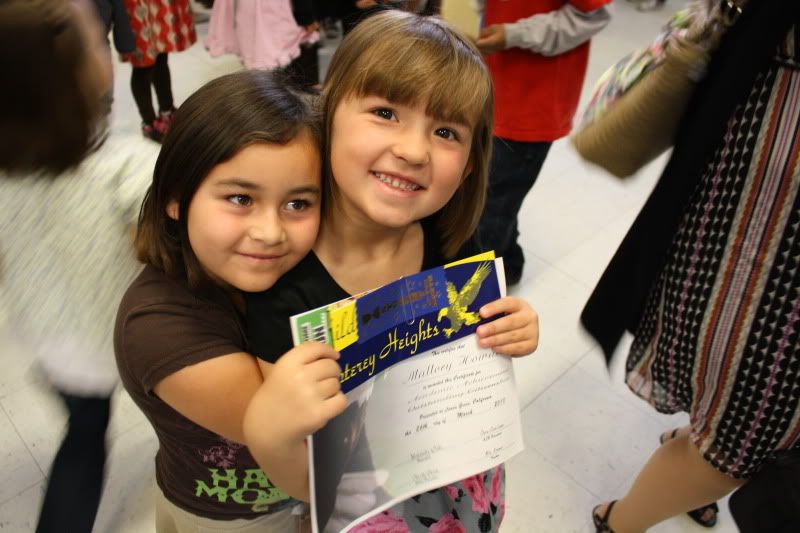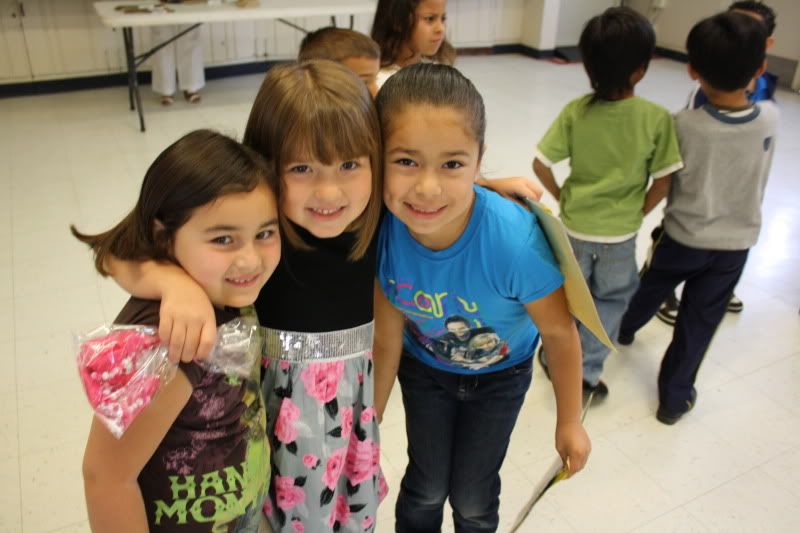 Checking out the little gift we gave her:
Necklace & bracelet set with kitties on them; she loved it.
'Lil squeeze before she walked back into class and Jesse & I drove off to work: