Once again, Arissa is so lucky!
Last weekend was fabulous and full of fun....I call it a "birthday extavaganza", cause it was so much more than the word "party" conveys, and she had such a fun time.
She and her good friends from Drill Team celebrated
Vanesa's
10th birthday, and they totally did it in stlye too!
Friday night was the pre-event slumber party, and then Saturday morning they got all done-up and headed out: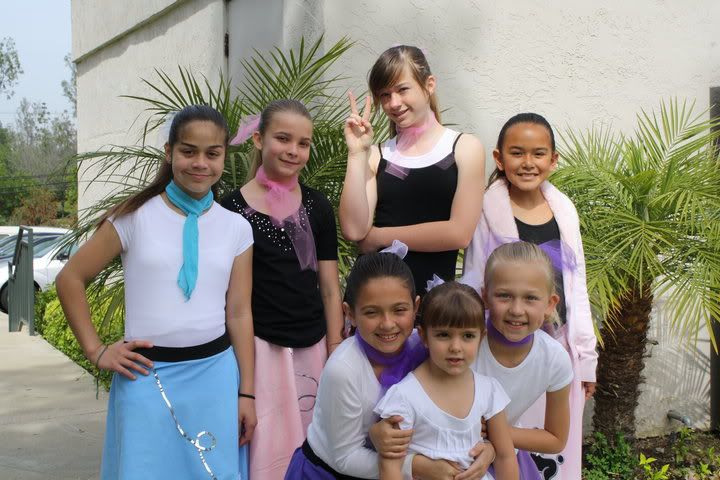 to the: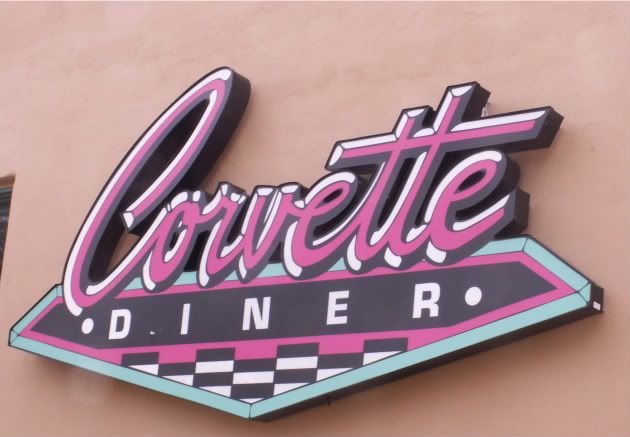 Us parents met them at the restaurant...they all looked SO cute in their 50's attire. Especially with the whole group decked out, it was awesome.
Jesse & I had just 1 little one in tow; Mallory was on an adventure of her own, trading in her poodle skirt for overalls to visist a local working-farm with her Grandma. She came home with two eggs "from real chickens" (Jesse asked her "aren't all eggs from real chickens?" and that perplexed her for a bit). She was so proud and excited.
So Mariah came with us to celebrate Miss V's special day: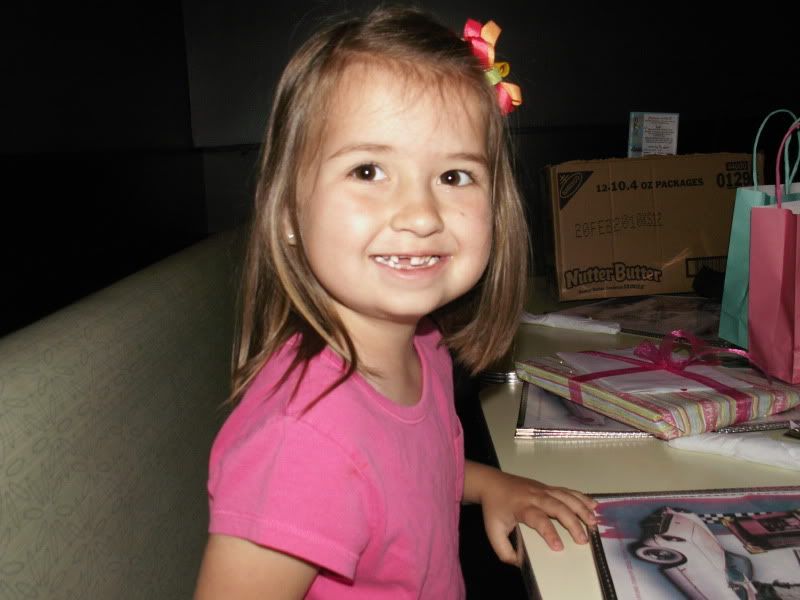 She was happy there were other little ones there too (Drill Team siblings--the usual gang). They danced and played:
They got side tracked by these guys: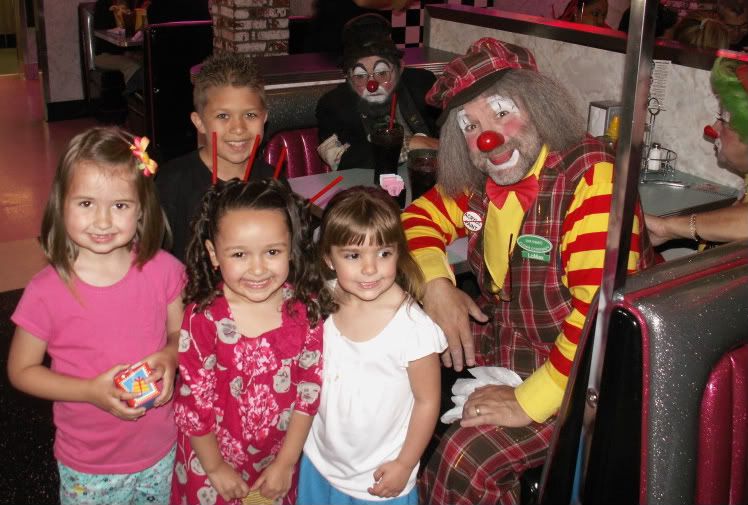 The kids thought they were terrific....I thought they were cool but a little creepy so I snapped the pic and then we got the heck out of there and re-joined the party.
Cause the waitress fancied them all up and gave them special do's:
I love these next shots...
While Arissa & two of her straw-haired friends were in the photobooth, I peeked in the curtain and took these:
:o)
And then, when our tummies were full, and our feet were danced-out, the girls were whisked away the same way they arrived: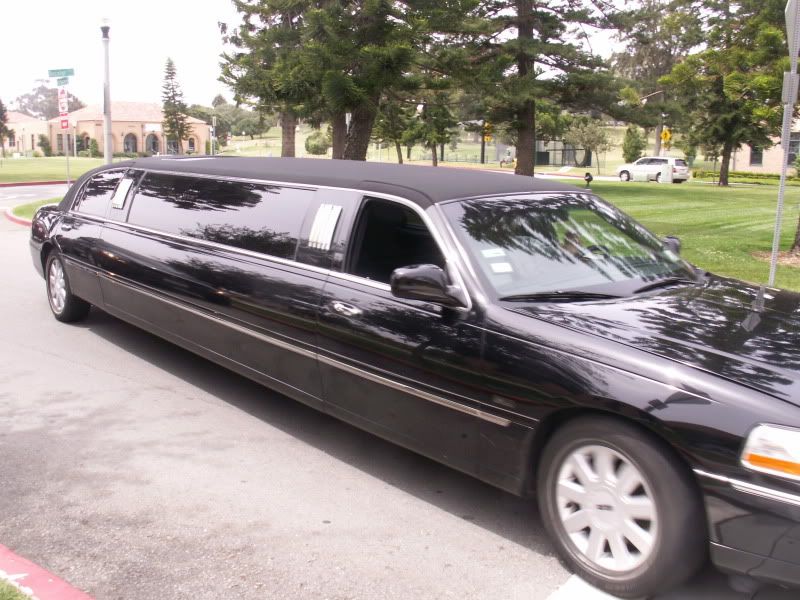 ....in
style
.
Arissa absolutely could not believe she got to ride in a limo. She called me on their way there: "Mommy! Do you know where I am??? I. am. in a limo!!!". :o)

After all the excitement of the limosine-exit, Mariah was real dissappointed to drive home in my little old car. She cried at the unfairness of it all, and couldn't comprehend how I could be satisfied driving around in my VW when there were perfectly good sleek-looking cars with hot-tubs inside them like the one Arissa just took off in. I had to explain that maybe that's how Hannah Montana rolls, but most limos do not have hot tubs and that our car gets us where we need to go.
But I know that from now on, anytime she and Arissa get into one of our cars, they'll be wishing it was a limo. :o)
From there we picked up Mallory and headed off to phase 3 of the party: gifts and hanging-out time at the birthday girl's house.
Arissa got her a little frame that says "friends" and a picture of the two of them. And then, much more valuable to a 9-year-old girl: a Justin Bieber cd. :o)
And that was Arissa's birthday extravaganza weekend.
I am so thankful for the sweet group of friends that Arissa has.
And I'm thankful for fun parties and poodle skirts...and the fact that my Grandma kept and preserved the one she made me for Halloween when I was in 4th grade, which Arissa wore to this party!