These things, among others, are making me smile right now:
1) My Easter basket filled with knitted easter eggs:
2) You know how they say thay you have to clear your life/home of clutter so you can make room for the blessings that are awaiting you, or something like that?
I think it's true cause I cleaned out my mailbox the other day and my mailman "blessed me" with all this the very next day:
:o)
That would be Oprah, In Style, Allure, and Creating Keepsakes.
I'm gonna clean out my whole house now and see what other happiness gets dropped in my lap!


3) This cute 12x12 pad of "American Girl" paper I got to make the girls' birthday invitations:
I love it (and the American Girl brand) for it's message to little girls:
and also the paper is just so cute and bright and happy that I want to use it on my own stuff, not just the girls:
4) The new flower arrangement I got for my porcelain pitcher that sits atop my kitchen table:

5)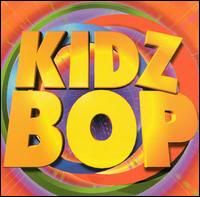 Allllll the many Kidz Bop albums. Don't know why I've not listened to them before now. They're perfect for the girls. ....they're modern songs that they know and love, without any of the suggestive lyrics or bad words. Plus hearing all the songs sung by the sweet, preschool-choir-like voices is so cute and makes us all giggle.

6) The birthday present we gave my Dad (who turned 60 on March 25....happy birthday, Dad!):
This made me happy cause I like giving gifts, but also cause I'm pretty sure it's the first "real" (aka "purchased") gift I've ever given him (usually he gets some cookies, or a drawing by the girls, or a book, or a cd, or....socks):

And it's also his first "foray" into the current technilogical century: a digital picture frame. :o)
7) This beautiful thing:
(or the memory of it, to be specific. It died 3 days after I bought it from Henry's)


You've never smelled any lovlier-smelling flower in your life...I swear it. It even rivals my Jasmine. But the Jasmine continues to live, while this thing died and died fast. So Jasmine = still my favorite.
the end. :o)