We're halfway through "Howard Family Birthday Season", as I call it. Two parties down, two to go!


I bet the mailman can tell when Birthday Season is: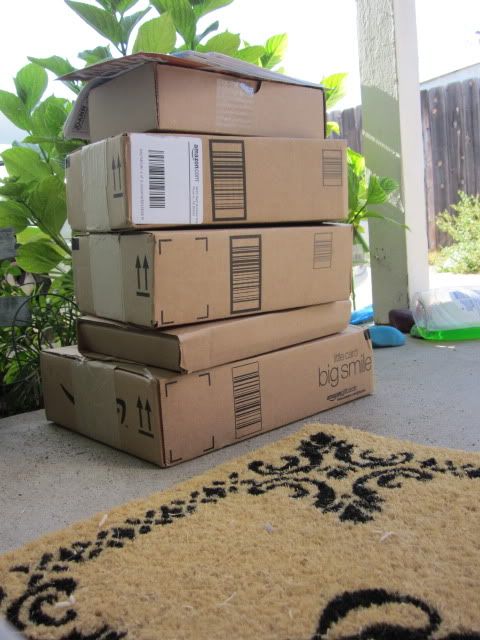 Also making an appearance in that photo is a souvenir I brought back from our trip. A new welcome mat.


I ❤ it so.