Every time I start to post about something from our vacation, I always type "one of my favorite parts of our trip....". Then I realize I can't call EVERY part my favorite part. But I can't recall any moments out of the whole week that weren't my favorite! And I mean it.


BUT, one of my seriously favorite parts happened on day two, and only lasted less than 10 minutes.






We came out of Zion canyon, still amazed at all the beauty we saw there, and drove in to a pocket of light rain. Then we saw the biggest rainbow I've ever seen in my life....full & complete and stretching across our whole view of the sky (my camera couldn't even capture the whole thing).


We pulled to the side of the road, and it was just the 5 of us on this long road, in the middle of all this beautiful scenery and a perfect rainbow in the sky.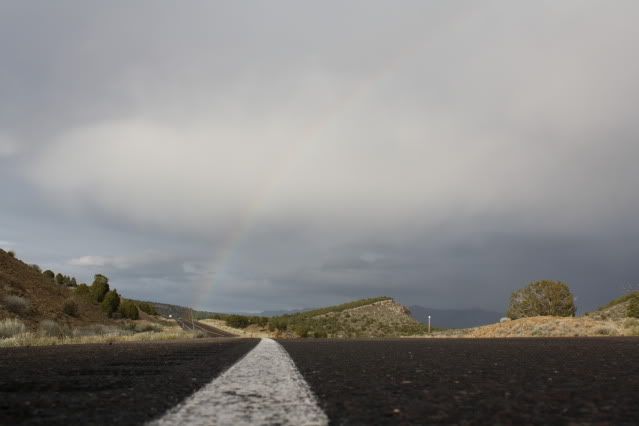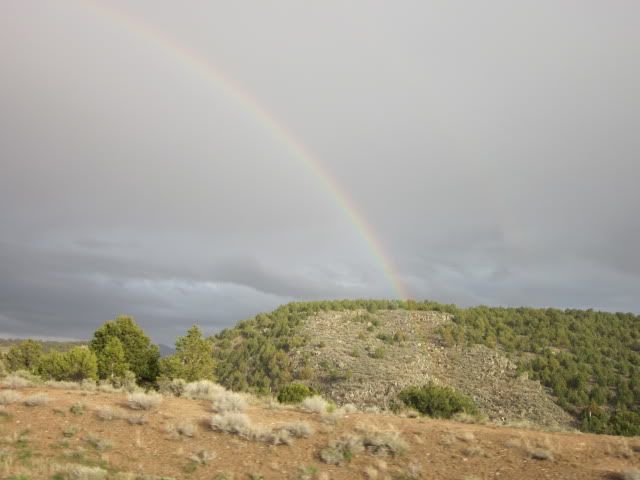 The rain let up, so we got out and took a couple pictures. We were already running late so we had to get back in the car and get back on the road. I realize I might be a little too excitable by rain and pretty views and rainbows...






But it was just a perfect moment.