I love celebrating birthdays!



Even despite all the stress I cause myself trying to plan fabulous parties with intricate details and make the birthday girl/boy feel like a star on their special day....I still just love it.



Once again, Arissa's birthday will get celebrated in 3 parts.


Part 1 was her actual birthday. Grandpa took her and Vanesa out to breakfast, then to the Verizon store where he got her a new phone. She is loving that thing and would not have put it down at all if I hadn't insisted.

Then she spent time at Vanesa's house, then came back to Nana's for a few hours. Played with sisters, loved on Nana. The usual.


Then we had Nana & Grandma over to our house for cake and some gifts.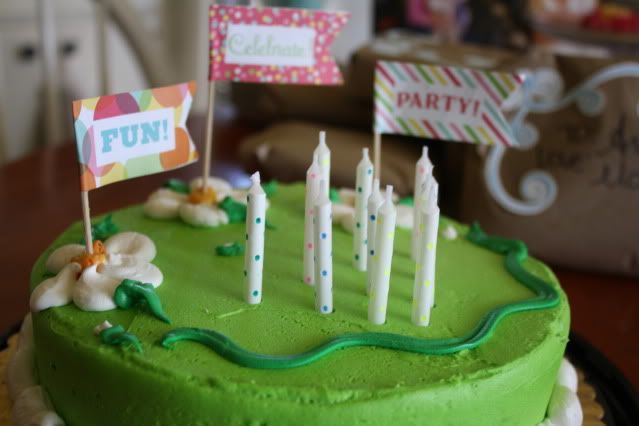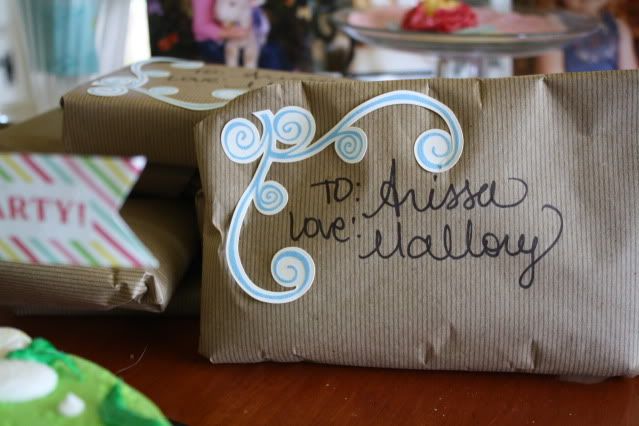 Once I set about cleaning the kitchen and the table for the 'party', I figured why not go all the way and I decorated a little. The best way to make any table look 100x prettier is to add some beautiful flowers, so I snipped a few hydrangeas and put them in my fancy vase: a mason jar. :)

I put some old pictures of Arissa up, along with the cake, and the utensils and the gifts:









I myself loved the old pictures. Watching Arissa open her gifts and eat her cake, at 11 years old, next to all those pictures of her as a baby was so neat to me. Will definitely add this to my repetoire for future birthdays!




























All 3 girls got an American Girl outfit for their doll on their birthday. For Arissa, we got her doll the outfit that Arissa modeled in the American Girl Fashion Show: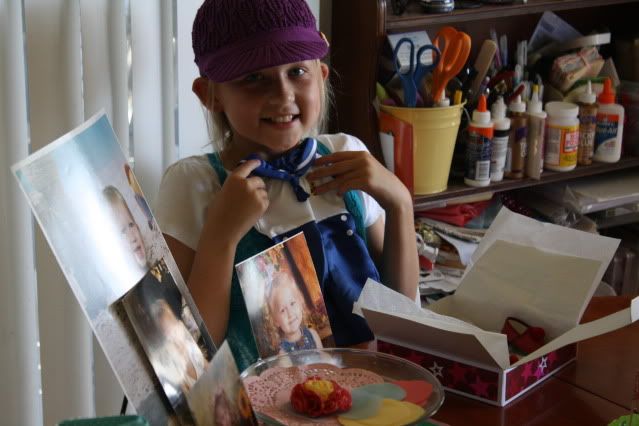 Remember?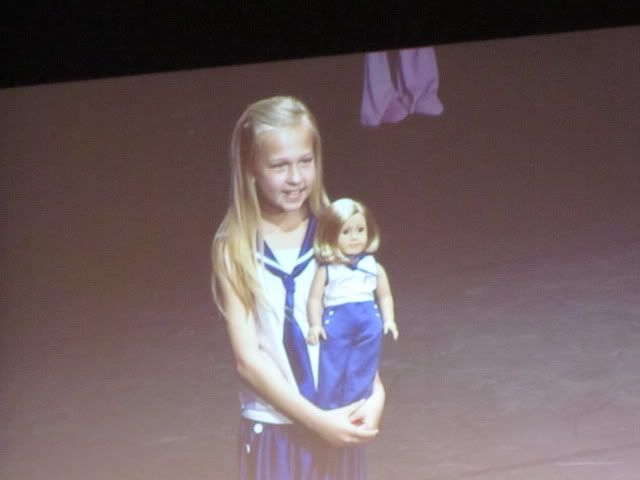 So cute. :)
It might be possible that I was more excited about the outfit than Arissa was.

Grandma got her some super cute pjs (among other things) that she really loved....look at that face: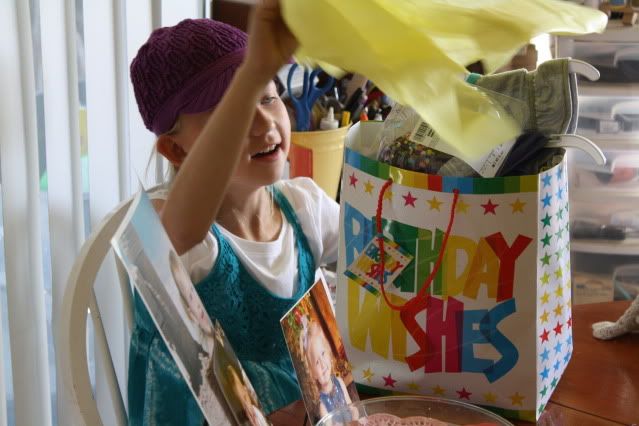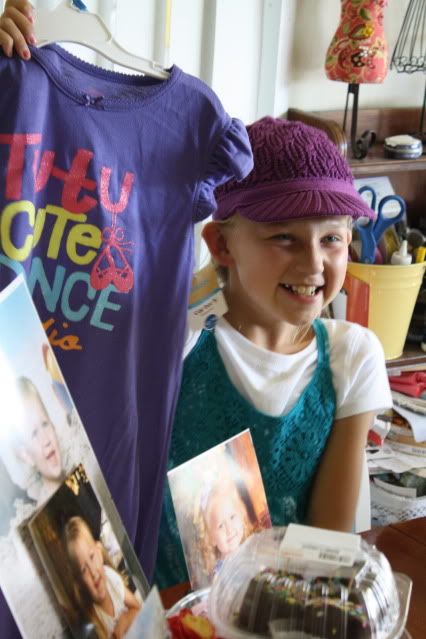 Eleven candles......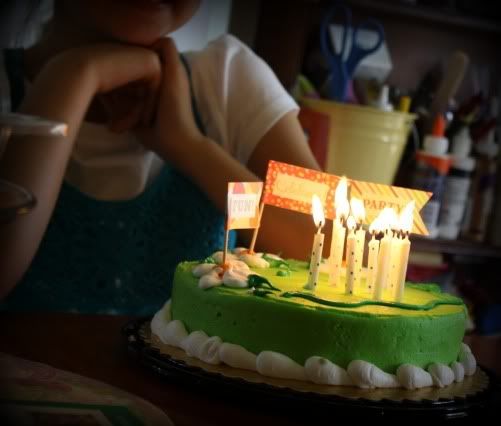 And no, my pretty paper pennants in the cake did NOT catch fire, thankyouverymuch. :)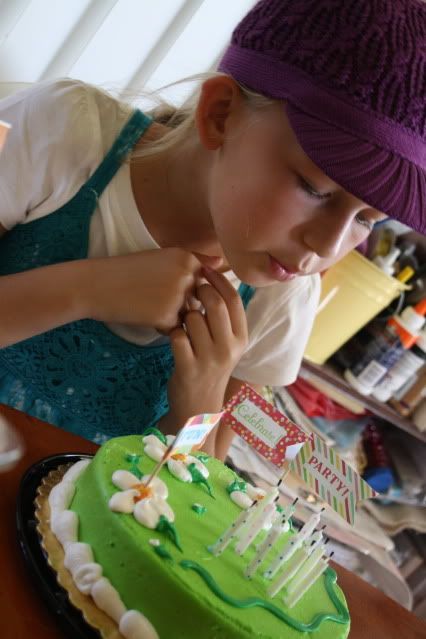 That little cake was mighty tasty....we may or may not have eaten a piece for breakfast the following day.
After our celebration, we headed for a 'members only' event at Sea World.
Which was funny cause we didn't even do any of the 'members only' stuff because the lines were a mile long. Instead we hit our usual hotspots: the bay of play, the beer garden, etc. etc.
It's not every day that we get to watch the Shamu show and stay till the end for the fireworks though, so that was a special treat: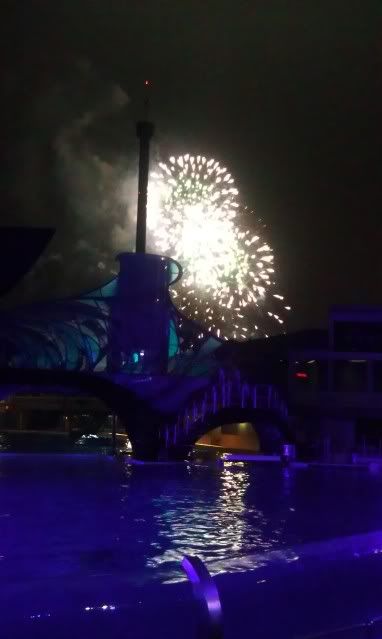 It was fun.....thank you Arissa for turning 11 and allowing us to celebrate. :)